Portland Dine Around
Books, food, and entertainment. They just go together. That's why we're again happy to be selling Portland Dine Around ($29.95), Maine's premier dining/entertainment rewards program.
Members can use the savings at over 300 affiliate partners from Rockport to Bethel, Portland, Kennebunk, and south. A typical savings is $10 to $25 when two people dine out, and more savings than ever on travel, entertainment, and sporting events!
See our special offer. Present your PDA membership card when you purchase two books and receive the third (of equal or less value) for 50% off.
-----------------------------------
MONTHLY QUIZ
It's December, no one has time to be answering our questions. So, take the month off, read a book, go shopping, or, as Paula likes to say,"go buy me a present." And, thanks to the many newsletter readers who submit answers to our quiz throughout the year.
Congratulations to Patricia Hiltz
of Keene, New Hampshire, who identified
Laurie King
as the writer of a series starring Sherlock Holmes' wife;
Donald Thomas
as the British author of six books featuring Holmes' short stories (
June Thomson
would have also sufficed); and
Michael Robertson
who writes about lawyers whose office rental in Baker Street requires them to answer all letters addressed to Sherlock Holmes. Patricia's name was randomly selected from correct respondents to receive a $25 gift card.
Happy December
Birthdays
Each month we note birthdays of some of the masters of the mystery genre, with hopes that readers might read (or re-read) one of their many gems.
Rex Stout
, creator of Nero
Wolfe, was born December 1, 1896, in Noblesville, Indiana. In his long-running series, he paired the laid-back amateur detective (the rotund, orchid-loving, beer-swilling Wolfe) with the hard-nosed private detective (Archie Goodwin).
Stout
, a Mystery Writers of America Grand Master, who died in 1975, remains popular to this day, with his own society of devotees, The Wolfe Pack.
Cornell Woolrich
(
William Irish/George Hopley
), was born December 4, 1903, in New York City and, with brief forays to Mexico and California, lived there until his death in 1968. His 40-plus books, which include many short story collections, are said to be the basis of more noir movies (including Rear Window, The Bride Wore Black, and The Night Has a Thousand Eyes) than any other writer. He would be better known had estate issues not prevented reprints of his books.
Kenneth Millar
, born
December 13, 1915, rose to fame writing under the name
Ross Macdonald
. Lew Archer, his most well-known creation, was an ex-cop-turned-private investigator. A Mystery Writers of America Grand Master--as was his wife,
Margaret Millar
--he died in 1983.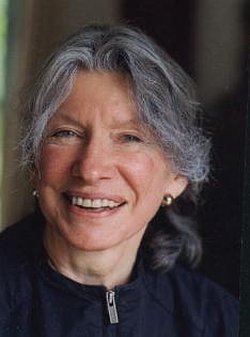 Jane Langton, always a bestseller at Mainely Murders, was born December 30, 1922. She was first known as a writer of children's books, but gained greater fame as a mystery writer. Her Homer Kelly books--a mainstay on our New England shelves--include the author's own pen and ink drawings.
Large Print
We occasionally receive large-print mysteries. While they are rarely the most recent releases, they run the gamut from contemporary to classics, from cozies to thrillers. Space constraints prevent us from putting many on our shelves, so please ask if you're interested.
Signed Editions
We are first and foremost a mystery bookstore for readers--not collectors. But, we do have a limited inventory of books signed by their authors. Go to
www.mainelymurders.com
for a recently updated list.
All signed books, unless otherwise noted, are hardback, first edition titles in very good to fine condition. Prices do NOT include cost of shipping, which is via U.S.P.S.
~~~~~~~~~~~~~~~~~~~~~
Parking
With success, our bookshelf space grows tighter. So, too, does parking for customers.
You're welcome to park in our driveway. Street parking is available, as is space in the lot across Bourne Street.
While our next door neighbor, the K
ennebunk, Kennebunkport, and Wells Water District, has been great about our customers parking in its lot, we know that spaces there are at a premium during the week until 3:30. Feel free to park there on Saturdays.
____________________
Thank you!
Thank you for supporting Mainely Murders Bookstore
and other small independent booksellers. At a time when you have other choices
,
you've shown a commitment
to those of us who are part of the local community and who consider customers to be friends and neighbors.
We take great pride in talking with our clientele, whether it's trading viewpoints on favorites or recommending new titles
and

authors.
Show Your
Mysterious Side
What better way to carry your books (or anything else) and at the same time demonstrate your love of mysteries than with our signature black bag.
Made of durable fabric with reinforced 20-inch handles, the bag sports our recognizable logo. ($7)
Gift Cards
Our gift cards are available in any amount. The perfect gift for the holidays, birthdays, anniversaries, or "just because."
We're happy to take mail/phone orders and will send to you or directly to the recipient.
~~~~~~~~~~~~~~~~~~~~~~~
Greetings:
It's only the first of December. But it's definitely beginning to look at lot like Christmas at Mainely Murders. While we've seen signs of it elsewhere for weeks, we have an aversion to talking about it until, at the very least, the Thanksgiving dinner table has been cleared.
But, now we've shifted into high gear for the holidays. We returned from last month's book-buying trip to Southern California with more than 200 books, restocked our shelves, and hosted Small Business Saturday last week.
We're fielding requests for mail orders, putting together gift baskets, and wrapping presents. Our gift-wrapping station is inside the house, so we can accommodate wrapping "surprises" even if the recipient is also in the store. (Did we mention that gift wrapping is free?)
We're receiving "want lists" from customers, in case Santa (or anyone else) drops by looking for suggestions. We're happy to do that for anyone. We've already constructed a couple Yankee Swap gifts, for people attending holiday gatherings.
It's an exciting time for us. So much to do and so little time. As is our custom, we'll be here through December 31, so we hope to see or hear from you soon. After that, it's lights out until spring. In the meantime, Happy Holidays to you and yours.
Partners in Crime
What's on Your Holiday Gift List?
Books make great gifts--whether you're on the giving or receiving end. We recently asked some of our customers what books they'd like to find under their trees on Christmas morning. Several also volunteered to tell us about those they plan to give others--if we promise to keep it a secret.
The No. 1 item mentioned by respondents was a Mainely Murders gift card. Honest: we don't make up this stuff!! So, we should mention here that our blood red gift cards come in any amount and never expire. We'll be happy to mail to the purchaser or the recipient.
Zak from New Hampshire says: "I deeply hope to find The Big Book of Sherlock Holmes Stories

edited by

Otto Penzler

under my tree this year."
One of many hoping for a Mainely Murders gift card, Lisa
from Maine, says she'd also enjoy
Alan Bradley's
As Chimney Sweepers Come to Dust, the latest in his Flavia de Luce series. "They're very engaging, hard to put down once started, and can be enjoyed by both younger and older readers."
Gen
of Massachusetts says, "I'd be happy to find books by any of my favorite authors under my tree:
Louise Penny
,
Jacqueline Winspear
,
Peter Lovesey
, and
Ann Cleeves
!!!"
Kurt
from Colorado, a collector of
Robert B. Parker's
books, is missing just a few of the author's titles. "
I would love to find The Judas Goat (1978) under the tree this year.

Robert B

., the best since

Raymond Chandler

, catches me in every thing he has written through dialogue, characters,

an
d a good who-done-it."
Kurt
also plans to give books as gifts. "This year I'll be giving books by 'local' mystery writers
Margaret Coel
, Boulder, Colorado, and
C.J. Box
, Cheyenne, Wyoming. Both writers focus on current day Wyoming and have carried their protagonists through many exciting mysteries."
Kate
of Maine says, "I've always loved
Kate Flora-
-both her Thea Kozak and Joe Burgess series--and I'd like her non-fiction book,
Death Dealer: How Cops and Cadaver Dogs Brought a Killer to Justice
."
| | |
| --- | --- |
| One of our favorite Maine authors, Barbara Ross (Maine Clambake Mystery series), isn't leaving to chance her Christmas reading. | |
"I've already picked my Christmas present to
myself, A Banquet of Consequences
by
Elizabeth George
. I always declare this time my 'free-read' period, an idea borrowed from fellow Maine writer

Kate Flora

. No books for jacket blurbs, or for panels I'm moderating, or for research for my own series. Just reading for the pure, unadulterated pleasure. I've read all the previous Lynley's and can't wait to sink my teeth into this one."
Bob, who splits time between homes in Massachusetts and Maine, has prepared a
list of books he plans to give as gifts this year. "The new

Elizabeth George

(A Banquet of Consequences
) for my sister-in-law who loves British mysteries and
Leif GW Persson's
trilogy (
Between Summer's Falling
and
Winter's End, Another Time, Another Life,
and
Falling Free, As If in a Dream
) for my friend who loves the Swedish authors. "
Jane
of Massachusetts asks, "What could be better than
Louise Penny's
latest,
The Nature of the Beast
? Beside being great mysteries, the main character is the talented Chief Inspector Gamache and the setting is the most beautiful small town in Canada."
Gerry of Connecticut hopes to receive some favorites this Christmas, but also plans to give some, too. "
I hope to find under my tree

Andrea Camillieri's

newest Montalbano book, A Beam of Light
, so I can ignore the Connecticut winter and enjoy Sicily. Also
Cora Harrison's
newest
A Shameful Murder
, a Reverend Mother book, set in Cork, Ireland, in 1923."
On her gift list for others: "

Donna Leon's

Falling in Love
, because a Brunetti for Christmas is permission to snuggle up on the couch with coffee and enjoy a good read on a cold winter day. Also,
Louise Penny's

The
Nature of the Beast
, her finest yet, but only to those who can take a fairly intense story with heavy political overtones."
Martin
from Portland offers up a bestselling Maine
author, both to give and receive. "I'd like
Paul Doiron's
most recent,
The Precipice
. I've read all the others and am hooked. I'm giving some of the earlier ones to family members who love the Maine outdoors."
Another Maine author is on the list of Mary
from New Hampshire. "I love
Tess Gerritsen
. Her newest (
Playing With Fire
) isn't a Rizzoli and Isles, but I've told everyone I want it."
The Girl in the Spider's Web,
David Lagercrantz'
follow-up to
Stieg Larsson's
Millenium trilogy, is on the "wish list" of
Evan
from Massachusetts. "Even if it doesn't live up to
The Girl With the Dragon Tattoo
and the others . . ."
Like many readers, Thomas f
rom New York says he usually waits for paperback editions, but Christmas is when he counts on receiving at least one new release. "This year, I'm hoping for the latest by
David Baldacci
(
The Guilty
),
Michael Connelly
(
The Crossing)
, or
Robert Crais
(
The Promise
)."
Finally, Marilyn from Massachusetts offers up two titles she says are "
good choices for putting under the tree or next to the menorah--The Hanging Girl

by

Jussi Adler-Olsen

, a Department Q mystery, and

Is Fat Bob Dead Yet?

by

Stephen Dobyns

, a crime caper in the style of

Elmore Leonard

."
Stories of Mistletoe and Mayhem
Long before Mainely Murders, mysteries loomed large in our Christmas. Paula, who for years has collected holiday-themed whodunits, has always incorporated books into our annual decorations.
With their colorful cover art and equally colorful
titles--like Deck the Halls with Murder, Homicidal Holidays, and The Christmas Cookie Killer--these books combine two of her passions: mysteries and Santa Claus!
Clearly, judging by the myriad of Christmas-themed books, Paula isn't the only one who enjoys the connection.

Agatha Christie

penned two holiday books, Hercule Poirot's Christmas (aka, Murder for Christmas/A Holiday for Murder) and The Adventure of the Christmas Pudding (a short story collection).
Paula's favorite, and the one she aspires to emulate, is

Otto Penzler's

Christmas at The Mysterious Bookshop
. For years,
Penzler
, proprietor
of New York City's The Mysterious Bookshop, commissioned an original short story, printed it as a pamphlet, and gave it to favored customers. The only requirement was that it be set during the Christmas season and that at least some of the action take place in the bookshop.
Several years ago, he compiled 17 of the stories--from writers like

Lawrence Block
,
Mary Higgins Clark
,
Ed McBain
,
Donald Westlake
and others--into
Christmas at The Mysterious Bookshop
. And, yes, we have it in stock.
Christmas mysteries have become a trademark for
others.

Anne Perry

has published a full-length holiday whodunit every year since 2003 (A Christmas Journey), with this year's release A Christmas Escape.
The later

Kate Kingsbury

Pennyfoot Hotel mysteries have a Christmas theme with titles like Slay Bells, Decked with Folly, and Mulled Murder (the last of the series).
Writers of traditional "cozies" lead the way with mystery titles. A half-dozen or so books by

M.C. Beaton
(Agatha Raisin and Hamish Macbeth) have holiday themes, as do several by
Emily Brightwell
(Mrs. Jeffries).
Mary Higgins Clark
and daughter
Carol Higgins Clark
have authored Christmas titles both together and on their own.

Joanne Fluke

, one of the grand dames of "recipe mysteries," shares the season (and tasty goodies) in numerous books.
If, like Paula, you can't get enough of Christmas-themed mysteries during this time of the year, check out our in-store display. Two of our favorite websites will also provide a treasure trove of suggestions. See
www.cozy-mysteries.com
and the always-reliable
www.stopyourekillingme.com
.
'Celebrate' Christmas Close to Home
We're always pleased to mention books by Maine writers. If you want to spend the Christmas season here, check out a few of these killer selections.
Kaitlyn Dunnett
(
Kathy Lynn Emerson
) has a pair of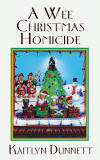 holiday cozies (A Wee Christmas Homicide and Ho-Ho Homicide) in her series featuring
Liss MacCrimmon and her Scottish Emporium
in up-country Moosetookalook.
Sarah Graves'

Home Repair Is Homicide series--with Jacobia Tiptree, a onetime financial advisor to the Mob, now living in Eastport--found time to celebrate Christmas in Wreck the Halls.
Hayley Powell, a single mother writing for the Island Times in Bar Harbor in

Lee Hollis'

Food and Cocktails mysteries, finds catering a Christmas party isn't as festive as it sounds in last year's Death of a Christmas Caterer.
If you're a fan of

Leslie Meier's

Lucy Stone in
Tinker's Cove, you know that things have a way of turning deadly in this small Maine town. And, Lucy--wife, mother, and part-time newspaper reporter--always ends up in the middle. The series debuted in 1991 with Mistletoe Murder, and includes Christmas Cookie Murder and Christmas Carol Murder among its 22 titles.
Katherine Hall Page's

Faith Fairchild and family summer in Maine, but in The Body in the Sleigh, they're at their cottage on Sanpere Island in Penobscot Bay for Christmas. What begins as a tranquil holiday break soon turns sinister.
Lea Wait, author of the Shadows antique prints series, gave her readers a holiday gift in 2014 with Shadows on a Maine Christmas
, one of our favorites featuring antique prints dealer Maggie Summers. The author of a new series, Mainely Needlepoint mysteries, she hasn't brought Christmas to Haven Harbor yet, but we're hoping. (Can you hear us,
Lea
?)
Remembering

Henning Mankell
Henning Mankell

, the writer considered to be a prime mover in the resurgence of Scandinavian noir, died in October in Goteborg, Sweden. He was 67. The cause of death was cancer.
Best known for his police procedurals featuring
Inspector Kurt Wallander, the gruff but humane detective,

Mankell's

books were translated into scores of languages and sold by the millions throughout the world.
Like the many Scandinavians writers who followed him,

Mankell

showed a flair for high suspense, tempered by flawed protagonists, and often focused on social themes and commentary.
In all, he wrote 10 Wallander novels, starting with Faceless Killers and concluding with The Troubled Man.
In a Lonely Place:

Raymond Chandler's

Los Angeles
Before there was

Harry Bosch's
LA, there was
Raymond Chandler's
. And thanks to Esotouric (www.esotouric.com), we were able to take a four-hour bus trip back in time to

Chandler's

old haunts--in both his life and his works--during our recent trip to Southern California.
In seven novels and countless short stories,

Chandler chronicled the growth of LA and its problems with rampant corruption through his mystery stories. His PI, Philip Marlowe, was a major inspiration for the PI as hero, the quintessential American crime genre. (Many European countries do not even have private investigators.) In contrast to the exceptionally corrupt Los Angeles police department of the time, Marlowe was honest with his clients, incorruptible, and relentless in pursuing a case.
The bus trip took us through the "mean streets" of LA, many the same as Marlowe's, others newer but no less mean. We visited various buildings (offices, hotels, and department stores) that figured in the novels and the movies based on the novels.
All in all, it was a fun visit, capped by a great gelato near the end. Just be warned, this trip is scheduled only every month or two, but Esotouric offers other weekend tours of interest to mystery fans, including The Real Black Dahlia tour.
Murder By the Basket
We've shifted into overdrive with
the preparation of holiday baskets. But, word of warning, if you have particular basket in mind--or want one created to your specifications--contact us early. And, yes, most baskets can be shipped.
Our Boston Red Sox basket--which includes Murder at Fenway Park and other Red Sox goodies--is year-in, year-out a bestseller. By request, this year we've added a New York
Yankees edition.
The next best thing to going to Scotland, Ireland, France--or anywhere else, for that matter--is a specially designed Passport to Crime basket featuring mysteries from places around the world.
Our Maine Crime Writers baskets showcase a selection from some of the many mystery writers who call Maine home.
Ho-Ho Homicide baskets feature Christmas-themed mysteries from writers as varied as

Agatha Christie

and

Arthur Conan Doyle

to the latest best sellers, from the international to the coast of Maine.
We create baskets for any interest: Dogs (Dog-On It), Cats (Meow for Murder), Fishing (Hook, Line, and Sinister), to name a few. Baskets are one-of-a-kind, depending on availability of books, and prices start at $25.
Toys (Mysteries) for Tots
Some lucky youngsters will be reading mysteries this Christmas season thanks to customers and friends who donated to our Toys for Tots campaign, sponsored by the United States Marine Corps Reserves.
For every copy of Nancy Drew, the Hardy Boys, and other youth-oriented mysteries purchased by customers for the annual drive, Mainely Murders matched it.
As in past years, Toys for Tots includes in its gift distribution an age-appropriate book for each child.
Many thanks to all who have helped us deliver more than 100 mystery titles to Toys for Tots. As our customers know, children and young adult books are not part of our inventory. But, at Christmastime, our thoughts can't help but drift to the mysteries of Nancy and her friends, Frank and Joe Hardy, and other youthful crime solvers.
Our Traveling Book Bag
Jeanette DeBlois of Wells made sure she had a
bag (a Mainely Murders bag, of course) full of reading material for her October trip to Louisiana. She reported that the weather was warm, the fishing good, and the food out of this world. (Thanks, Jeanette, for the red beans and rice and Jambalaya mixes!)
Coming Soon
Check out this sampling of December releases. Find a more complete list at
www.stopyourekillingme.com
. All new release can be ordered directly from Mainely Murders.
James Lee Burke

, House of the Rising Sun [Hackberry Holland #4]
Anne Canadeo

, A Murder in Mohair [Black Sheep Knitting #8]
Jane Cleland

, Ornaments of Death [Antique #10]
*

Sam Eastland

, Red Icon [Inspector Pekkala #6]
*

Kathy Lynn Emerson

, Murder in Merchant's Hall [Elizabethan #2]
Christopher Fowler

, Bryant & May and the Burning Man [Bryant & May #12]
Val McDermid

, Splinter the Silence [Tony Hill & Carol Jordan #9]
Denise Mina

, Blood, Salt, Water [Alex Morrow #5]
Ruth Rendell

, Dark Corners [NS]
James Rollins

, The Bone Labyrinth [Sigma Force #11]
Brad Taylor

, The Forgotten Soldier [Pike Logan #9]
Helene Tursten

, The Treacherous Net [Inspector Huss #8]
*

Lea Wait

, Thread and Gone [Mainely Needlepoint #3]
* Authors with Maine ties
Customers Recommend
Helen Kitzman, of Madison, Connecticut, (and New Orleans), checks in with her latest readings.
A String of Beads
is

Thomas Perry's

latest in his
unique series. A fiercely independent woman of Seneca Indian Tribe ancestry, Jane Whitefield is skilled at making people disappear from their usual lives. (Her clients are not willing to try the U.S. Marshall Service's Witness Security Program for a variety of reasons.) Each book shows the methods, some Native American, she uses to achieve her goal. In each one, she manages to stay just one step ahead.
The series is a crossover into the thriller/suspense genre. I enjoyed her last,
Poison Flower
, where she was captured, and the story of her escape was as enthralling as the solution to the crime for which her client had been unfairly punished. In her latest, her roots in the Seneca tribe (one of the Six Nations [Iroquios]) are more fully explored and add a new dimension to the series. These books are unique, moving along quickly while still covering new territory.
I must confess that I've broken one of my ironclad rules: no new mystery writers. The last time I broke the rule was to add Department Q as described in such hilarious detail by

Jussi Adler-Olsen

(I finally convinced Ann to try him, which is quite a
victory given that he is Danish and thus should have much earlier been a treasured member of her Scandinavian group of mystery writers). This time I've added
Ann Cleeves
through the efforts of PBS/BBC Shetland series. Finding the accents off-putting but the stories intriguing, I picked up
Raven Black,
the first in her Jimmy Perez series and a 2006 Gold Dagger winner.
As usual, I found the book better than the filmed version. I could follow the plot more easily than trying to do the same through the thick Shetland accents of the PBS characters.

Cleeves

paints a wonderfully atmospheric picture of the isolated, barren, chilly island where sorrow fills hearts and corrupts souls. Now I must add the rest of this Jimmy Perez series to my never-ending lists of mysteries to read. It will be a worthwhile addition
.