Mystery Quiz
A Christmas-themed mystery has become a tradition for a number of authors. Name two modern-day writers whom we have come to count on to release annual holiday whodunits.
Send your answers to
info@mainelymurders.com
(subject line: quiz). Winner will be randomly drawn from correct entries.
Happy December
Birthdays
Each month we note birthdays of some of the masters of the mystery genre, with hopes that readers might read (or re-read) one of their many gems.
Rex Stout
, creator of Nero
Wolfe, was born December 1, 1896, in Noblesville, Indiana. In his long-running series, he paired the laid-back amateur detective (the rotund, orchid-loving, beer-swilling Wolfe) with the hard-nosed private detective (Archie Goodwin).
Stout
, a Mystery Writers of America Grand Master, who died in 1975, remains popular to this day, with his own society of devotees, The Wolfe Pack.

Cornell Woolrich
(
William Irish/George Hopley
), was
born December 4, 1903, in New York City and, with brief forays to Mexico and California, lived there until his death in 1968. His 40-plus books, which include many short story collections, are said to be the basis of more noir movies (including Rear Window, The Bride Wore Black, and The Night Has a Thousand Eyes) than any other writer. He would be better known had estate issues not prevented reprints of his books.
Kenneth Millar
, born
December 13, 1915, rose to fame writing under the name
Ross Macdonald
. Lew Archer, his most well-known creation, was an ex-cop-turned-private investigator. A Mystery Writers of America Grand Master--as was his wife,
Margaret Millar
--he died in 1983.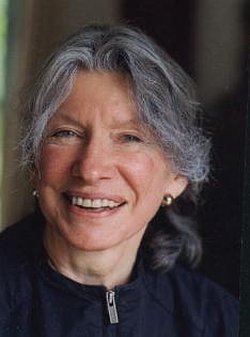 Jane Langton
, always a bestseller at Mainely Murders, was born December 30, 1922. She was first known as a writer of children's books, but gained greater fame as a mystery writer. Her Homer Kelly books--a mainstay on our New England shelves--include the author's own pen and ink drawings.
____________________
Thank you!
Thank you for supporting Mainely Murders Bookstore
and other small independent booksellers. At a time when you have other choices
,
you've shown a commitment
to those of us who are part of the local community and who consider customers to be friends and neighbors.
We take great pride in talking with our clientele, whether it's trading viewpoints on favorites or recommending new titles
and

authors.
Eight Reasons To
To Shop Local
* Spend $100 locally and $68 of that stays in your community. Spend the same $100 at a national chain; only $43 stays in your community.
* Local businesses create higher-paying jobs for our neighbors.
* More of your taxes are reinvested in your community.
* Buying local means less packaging, less transportation, and a smaller carbon footprint.
* Shopping in a local business district means less infrastructure, less maintenance, and more money to beautify your community.
* Local retailers are your friends and neighbors--support them and they'll support you.
* Local businesses donate to charities at more than twice the rate of national chains.
* More independents means more choice, more diversity, and a more unique community.
Portland Dine Around




Books, food, and entertainment. They just go together. That's why we're again happy to be selling Portland Dine Around ($29.95), Maine's premier dining/entertainment rewards program.

Members can use the savings at over 300 affiliate partners from Rockport to Bethel, Portland, Kennebunk, and south. A typical savings is $10 to $25 when two people dine out, and additional savings on travel, entertainment, and sporting events!

See our special offer. Present your PDA membership card whenever you purchase two books and receive the third (of equal or less value) for half off.

----------------------------------
Show Your
Mysterious Side
What better way to carry your books (or anything else) and at the same time demonstrate your love of mysteries than with our signature black bag.
Made of durable fabric with reinforced 20-inch handles, the bag sports our recognizable logo. ($7)
Remember, if you've taken your Mainely Murders bag on a trip, let us know. Send your photo (jpg) and details to
info@mainelymurders.com
______________________
Gift Cards
Our gift cards are available in any amount. The perfect gift for the holidays, birthdays, anniversaries, or "just because."
We're happy to take mail/phone orders and will send to you or directly to the recipient.
~~~~~~~~~~~~~~~~~~~~~~~
Parking
With success, our bookshelf space grows tighter. So, too, does parking.
You're welcome to park in our driveway. Street parking is available, as is space in the lot across Bourne Street.
While our neighbor, the Kennebunk, Kennebunkport, and Wells Water District, has been great about our customers parking in its lot, we know that spaces there are at a premium during the week until 3:30. Feel free to park there on Saturday.
Greetings,
| | |
| --- | --- |
| | |
| | So many Christmas-theme mysteries. |
It's our sixth holiday season here at Mainely Murders. Now until December 31--Wednesday through Saturday, 10 a.m. to 5:30 p.m.--we'll be here.
The day after Thanksgiving--and not a minute earlier--we began transforming our tiny bookstore into a veritable emporium of gifts for mystery readers. New releases by favorite authors. Hard-to-find classics that have thus far eluded your detective skills. International-themed gift baskets, like "Death By Drambuie," "Murder Most Irish," and "Death in Italy." And, that "one-more" stocking stuffer that will put a smile on the face of your favorite armchair detective.
Below, we offer some additional holiday suggestions--including a special Christmas-in-Maine collection from three of our favorite cozy writers. But, don't forget our single most popular gift item--both to give and receive--is always a Mainely Murders gift card. (In the old days, Ann liked to give bookstore gift cards to herself--just to be sure.)
We delight is welcoming customers during the weeks ahead, whether they've come to buy gifts or shop for their own wintertime reading; use our mail order service; or simply say goodbye before we close until spring.
In the meantime, we extend our heartfelt thanks for your continuing support. Wishing you the happiest of holidays.
Paula and Ann
Partners in Crime
What Will Be Under Your Tree?
Some of us have already let Santa Claus know what we want to find under our Christmas tree. (No last names or addresses provided; Santa knows.)
Lisa says she's hoping for a Mainely Murders gift card. She's missing a number of titles in her collection of "mostly British" authors.
Joshua hopes to find

Alan Bradley's

latest Flavia de Luce mystery, Thrice the Brinded Cat Hath Mew'd.
Zak says he's looking forward to "reading local" this winter, so he'd welcome any of the following: A Good Man with a Dog: A Game Warden's 25 Years in the Maine Woods,
Kate Clark Flora
and
Roger Guay
;
Solo Act,
Richard Cass
;
All the Blue-Eyed Angels
,
Jen Blood
;
Among the Shadows
,
Bruce Robert Coffin
; and
Whispers Beyond the Veil
by
Jessica Estevao
. "Hopefully, " he says, "I'll get to read all of these upcoming Mainers (and one
Granite Stater
writing about Maine) during the snowy months of 2017."
Bob hopes to find the latest by one of his favorite Scottish writers,

Ian Rankin

--a new John Rebus novel, Rather Be the Devil.
Kurt
says he'd "love to find any one of
Robert B. Parker's
novels that remain outside of my
collection--sitting on top of my very first
Raymond Chandl

e
r!"
Christmas and the first night of Hanukkah share December 25 this year, making it easier for Santa and his friends.
Marilyn lists three books on her list. "I'd like to find Hell Fire
by
Karin Fossum
,
The Girl From Venice
by
Martin Cruz Smith
, and
What You Break
by
Reed Farrel Coleman
under my menorah."
Shelley
, another to point out that the first day of Hanukkah conveniently falls on December 25 this year, is hoping that
Tana French'
s latest Dublin
Murder Squad thriller, Trespasser
, and
Camilla Lackberg's
The Ice Child will appear beneath her menorah or Christmas tree. (Or, she adds, for her birthday.)
Even writers themselves like

Lea Wait

--oops, we weren't going to use full names!--hope to find a book by a favorite author under the Christmas tree.
"

Kate Flora's

latest Joe Burgess book, Led Astray. I love her Burgess series."
Celebrate a Three Pines Christmas
Inspired by best-selling author

Louise Penny

, we

visited the picturesque villages of Quebec's Eastern Townships last month. Along the way, her stories came more alive as we visited some of the places that inspired her enchanted village of Three Pines.
We dined at the inn that inspired Olivier's and Gabri's and ordered lunches from a boulangerie in Sutton that provided inspiration for

Penny

. We visited the monastery that makes much of the cheese both eateries serve. We spent time at the bookstore that inspired Myrna's cozy shop. We wandered the roads that have so often beckoned Chief Inspector Armand Gamache to this magical of places.
We returned home with a little of Three Pines for our customers--whether for gift giving or for themselves. Each item is available in very limited supply.
How better to start your morning than with the
special edition Vive Gamache! café-au-lait mug. The mugs hold 12-ounces and are microwavable and dishwasher safe. $20.
The next best thing to our very own Mainely Murders book bag? It's the
Vive Gamache! tote bag. Made of lightweight polyester. $15
Show your love of Three Pines with a ¾" x ½" lapel pin in the shape of the iconic green trees with silver border. $10.
Like Paula, other

Louise Penny

aficionados might like to see their Christmas tree decorated with a reminder of Three Pines. We asked Linda Healey of Kennebunk to create some one-of-a-kind ornaments to celebrate our visit there. ($6)
And, don't forget, A Great Reckoning, No. 12 in this bestselling series, is available, along with her previous books.
A Cozy Maine Christmas Times Three
It's Christmas in Tinker's Cove, Bar Harbor, and Busman's Harbor. And, everyone's serving up eggnog.
Welcome to Eggnog Murder
($25) and Christmas

capers in a trio of Maine's most familiar "cozy" locales--from writers
Leslie Meier
,
Lee Hollis
, and
Barbara Ross
. Eggnog Murder

--recipient of our first-ever

Ho-Ho Homicide Award

--might have you re-thinking what's on the holiday menu.
"Eggnog Murder"
When a gift-wrapped bottle of eggnog--allegedly from the Real Beard Santa Club--proves to be a killer concoction for a Tinker's Cove resident, all Lucy Stone, part-time Pennysaver reporter and amateur sleuth, wants for Christmas is to find the murdering mixologist who's stirring up trouble.


"Death By Eggnog"
Hayley Powell, food and cocktails columnist for the Bar Harbor Times, had never liked grouchy town librarian Agatha Farnsworth. But after the curmudgeonly woman has a fatal--and suspicious--allergic reaction to supposedly non-dairy eggnog, it's up to Hayley to figure out who spiked the holiday cheer.


"Nogged Off"
Julia Snowden's (Busman's Harbor's Snowden Family Clambake Company) tenant Imogen Geinkes seems to be jinxed. First, her poorly named "Killer Eggnog" gives co-workers food poisoning at the holiday party, and then her boyfriend's body shows up in Julia's moving truck as she's headed home. Now Julia has to get moving to catch the cold-hearted culprit.
Portland Noir
Mystery was in the air at the Kennebunk Free Library November 21 when we hosted Maine crime writers
Kate Flora
and
Bruce Robert Coffin
. Nearly 40 people attended the event.
| | |
| --- | --- |
| | |
| An evening with Bruce and Kate, two of our favorite Maine authors. | |
The authors--
Flora
, a veteran mystery writer, and
Coffin
, a former police detective-turned-writer--both have series set in Portland.
Flora
, also well known for her non-fiction, recently released No. 5--following
Playing God, The Angel of Knowlton Street, Redemption
, and
And Grant You Peace
--in her series featuring homicide detective Joe Burgess.
Coffin's
debut novel, A
mong The Shadows
, introduces Detective Sgt. John Byron, a seasoned cop investigating the apparent murders of retired fellow police officers. It's a can't-put-down thriller that could have only been written by someone, like
Coffin
, who's been there.
In addition to talking about writing--
Coffin
calls
Flora
his mentor--the guests told of their paths to mystery writing, and offered their views on why Maine is such fertile ground for crime writers.
Books by both writers are available here.
Storyteller Par Excellence
Biddeford"s McArthur Library played host last month
| | |
| --- | --- |
| | |
| | Paula, thrilled to meet the author, calls him the "best storyteller" of today's mystery writers |
to Edgar Award winning-author

William Kent Krueger

. We were delighted to be there.
Whether in his 2014 Edgar-winning Ordinary Grace or his series featuring Cork O'Connor, the half native-American and half Irish-American northern Minnesota lawman, his talent for storytelling shines through. Manitou Canyon, his latest O'Connor story, was recently released.
Our Traveling Book Bag
We weren't the only ones who have gone in search of
Louise Penny's
Three Pines this year.
Among our customers who journeyed north in the last few months have been Diann Bailey of Gardiner and Wendy Johansen of Westbrook, who shared stories and pictures of their visit.
Coming Soon
A sampling of December releases. Find a complete list at www.stopyourekillingme.com. We're happy to accept special orders for new releases.
Laura Childs

, Egg Drop Dead [Cackleberry Club #7]
James Church

, The Gentleman from Japan [Inspector O #6]
Clea Coyle

, Dead Cold Brew [Coffeehouse #16]
Carola Dunn

, Buried in the Country [Cornish #4]
Loren D. Estleman

, Brazen [Valantino #5]
Christopher Fowler

, Bryant and May: Strange Tide [Peculiar Crimes #13]
Catriona McPherson

. The Reek of Red Herrings [Dandy Gilver #10]
Helena Tursten

, Who Watcheth [Irene Huss #9]
* Maine author
Customers Recommend
Norwegian writer

Karin Fossum

has long been a favorite of ours. Unlike many, she's an author that both of us enjoy. We happily recommend her series featuring Inspector Konrad Sejer, working in a small mountain village, and regularly have her backlist in stock.
Customer/mystery blogger Marilyn Brooks of Needham, Massachusetts, (www.marilynsmysteryreads
) is another
Fossum
fan, and has high praise for her newest release.
Hell Fire
is one of the five best mysteries I've read this year. In fact, I would remove the genre qualifier and say it's one of the five best novels I've read this year.
The protagonist, Police Inspector Konrad Sejer, works in a small community outside Oslo. The crime has Sejer shaken as he has never been before. Two corpses are found in a broken-down trailer on a farm. The victims are a woman, Bonnie Hayden, and a child, possibly hers, although there's no identification for the youngster. Looking at the child's body, clothed in a sweat suit, bloodied and with multiple knife wounds, it's impossible for the inspector to tell its sex.
The story goes back and forth between two sets of people. We first meet Eddie Malthe and his mother Mass. Eddie is 21, an overweight young man with developmental delays who is unable to hold even a menial job. His mother takes care of him with total devotion and patience, but since they're alone in the world she worries what will happen to him when she dies.
Mass has told her son that his father left them when Eddie was a young boy. Eddie doesn't really remember the man, whom his mother has told him died years earlier after starting another family in Copenhagen, but he has a photo of him hanging in his bedroom that he looks at every night. His obsession is to get enough information from his mother to allow him to find his father's grave so that he may lay flowers on it, and he never tires of asking her to do this.
Bonnie Hayden and Simon, her young son, also live by themselves. She works as a home health aide for a charity that services the elderly and disabled, always being given the most difficult cases because of her gentle and caring behavior. Her life isn't an easy one, but the love and strong bond between mother and child make things a bit easier.
As Sejer questions Bonnie's best friend, the clients she visits on a weekly basis, the farmer on whose land the trailer was located, and her parents, he can find no one with any animosity toward her, no reason for the deaths of this mother and her child.
But someone must be hiding something.
Hell Fire
is a moving, tragic story of lives on parallel tracks that must inevitably collide. It's a must-read for its look into the hearts and minds of people who do things with the best of intentions, only to see them lead to death and destruction.
By strange coincidence our other regular reviewer, Helen Kitzman
of Madison, Connecticut, and New Orleans, chose this month to submit a review of early Fossum books. We include both to do justice to
Fossum
.
Recently skimming through different Scandinavian authors, I stopped with

Karin Fossum

. Her stories remind me of

William Faulkner

and

Carson McCullers

, both of whom depicted the tragedies of rural families in the Gothic South. Following in the same tradition,

Fossum

captures painful life experiences in rural Norway. Broken, misbegotten victims are caught up in crime with no means of escape.
Inspector Sejer echoes

Georges Simenon's

Maigret in his calm, measured treatment of witnesses and victim, unraveling the twisted storylines of a schizophrenic, a grossly overweight and overwrought delinquent boy, and a delusional bank robber (He Who Fears the Wolf) to restore order if not peace.
In Black Seconds,
a hopelessly passive mother, an angry pet store owner with a parrot, and a silent, detached man-boy are involved in the disappearance of a 10-year-old girl. Bicycles, three-wheelers, and cars add to the confusion as Sejer uncovers the tragedy behind this murderous act in the village. I'm adding

Fossum

to my list of
"must-reads." You should, too.
Helen
also re-visted a favorite American writer,
John Hart
, this month
I just finished the latest mystery by

John Hart
,
Redemption Road, his first in five years.
Hart
is unique among all mystery writers, for he alone has won the Edgar Award two years in a row. All his previous novels have also been finalists for other mystery writing awards.
His setting is rural North Carolina, and he certainly can set a scene clearly and succinctly. In this book, he joins together a lonely child, a traumatized teenage girl, a sorely diminished ex-felon cop, and a troubled cop who replaces her stern minister father and weak mother with a new fiercely protected family of misfits. In bringing assorted prison guards, cops, wives and lovers into a complex story, he urges us to ponder what actually constitutes a loving family.
Hart
and another American writer,
Laura Lippman
, come from the same mold. They both develop intricate plots with twists, portray families caught in perils of the past and chaos of the present, capture the small-minded deadliness of friends and relations in Southeastern small towns, and fill their books with suspenseful gloomy atmosphere. These authors have little faith in law enforcement figures who assume misguided authority, but rather choose to focus on the strength and courage of the single-minded few individuals who manage to restore order but not without significant sacrifice of themselves and their loved ones.
I bet this latest book will win

Hart

yet another award. Pick up one, and I suspect that you will search out the rest. You only have four more to read if you start now, and I promise you will enjoy every one.