Happy February
Birthdays
Each month we note birthdays of some of the masters of the mystery genre, with hopes that readers might read (or re-read) one of their many gems.
British writer

Colin Watson

was born February 1, 1920, in Croydon, Surrey.
Although not much read anymore--except by Ann and a few others--he is best known for his novels set in the town of Flaxborough, placid on the surface, seething with crime underneath.
In 1971, his sociological history of British crime fiction

which he described as a cottage industry populated by gentile women,

Snobbery with Violence, was published. He died in 1983.
Henning Mankell

, who was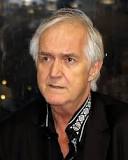 born in Stockholm in 1948 and died
in Göteborg in 2015, helped make Scandinavian mysteries popular worldwide through his books about Inspector Wallander. He had already written many books by the time the first, Faceless Killers, came out in 1991 (1998 in English). Eventually 10 more followed. Swedish and English TV series were filmed, both as Wallander.
John Grisham, born in Jonesboro, Arkansas, on February 8, 1955, is one of many U.S. lawyers, who turned to crime writing--and the most successful. (Indeed, he is one of only three authors to have a first printing of 2 million copies.) Since his first book, A Time to Kill, derived from testimony he overheard in a small-town Mississippi courtroom, he has written one book a year--fortunately, because it was his second book, The Firm, that made him famous. Nearly half his mysteries have been made into movies.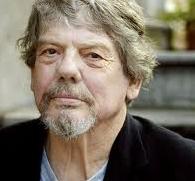 Janwillem van de Wetering,
best known for his Amsterdam police
procedurals, was born February 12, 1931, in Rotterdam.Two of the books--The Maine Massacre and Just a Corpse at Twilight--were set in Maine, where he spent much of his life. He died in 2008 in Blue Hill.
We may think of him as French, but

Georges Simenon

, creator of one of the all-time best detectives, Inspector Jules Maigret, was born February 13, 1903, in Liege, Belgium. Named a Grand Master by the Mystery Writers of America in 1966, he died in 1989.
Ruth Rendell
, aka
Barbara
Vine
, was born February 17, 1930, in London. Although she wrote numerous psychological standalones, her most enduring books were about
Reginald Wexford, a chief inspector in Sussex. She was d
esignated a Grand Master by the Mystery Writers of America in 1977. She died last year.
____________________
Thank you!
Thank you for supporting Mainely Murders Bookstore
and other small independent booksellers. At a time when you have other choices
,
you've shown a commitment
to those of us who are part of the local community and who consider customers to be friends and neighbors.
We take great pride in talking with our clientele, whether it's trading viewpoints on favorites or recommending new titles
and

authors.
Show Your
Mysterious Side
What better way to carry your books (or anything else) and at the same time demonstrate your love of mysteries than with our signature black bag.
Made of durable fabric with reinforced 20-inch handles, the bag sports our recognizable logo. ($7)
Gift Cards
Our gift cards are available in any amount. The perfect gift for the holidays, birthdays, anniversaries, or "just because."
We're happy to take mail/phone orders and will send to you or directly to the recipient.
~~~~~~~~~~~~~~~~~~~~~~~
Bonjour,
If your mother ever told you that time goes by more quickly as you age, she was right. We're back in Paris, and, in some ways, it seems as if we hadn't left. Familiar faces in the neighborhood, a hug from a favorite market vendor, diversity of street noises, the list goes on.
********************************************************
Home for the next two months. Stand at the living room window and look to the right. Not a bad view, huh?

*******************************************************************
First task upon arriving here was renewing our American Library of Paris membership. Oh, the thought of running out of reading material. Now, we're settled in. As many of you know, our apartment is in the
7th
arrondissement, a block from the Eiffel Tower.
The time between closing our door on December 31 and taking off was spent with all the "business" of owning a business; yes, even a bookstore. Books were counted, culled, and ordered. Before we know it, we'll be reopening for spring.
In the meantime, we hope to track down some new authors and titles. If we happen to stumble upon new cafes, concert series, museums, restaurants, all to the good. Remember, books lead to new adventures--always.
Partners in Crime
Big-Name American Writers Dominate Mystery Shelves
in Paris Bookstores
Walk into the mystery (policier) section of bookstores in France (or Italy or Spain) and you might think you're back home. Every big-name (and not-so-big) American author has been translated.
Indeed, mysteries are big sellers throughout Europe. American and British authors are particularly popular, as are the Scandinavians.
France had a few popular mystery writers in the early part of the 20th century, mostly in reaction to the success of Sherlock Holmes:

Gaston Leroux's

Mystery of the Yellow Room (1908) and The Phantom of the Opera
(1909) were popular in both France and the English-speaking world, as were
Maurice Leblanc's
numerous stories about Arsene Lupin, gentleman thief and detective.
Unfortunately that tradition did not endure. The most popular French detective after Arsene Lupin, Inspector Maigret, was, of course, the product of

Georges Simenon

, a Belgian.
At Mainely Murders, where books set in France--from Paris to Provence--are particularly popular and fill an entire bookcase near the front door, fewer than a third are actually penned by French writers.
It goes without saying that we'd like to see more French writers--and we see them on the shelves here in Paris--translated into English. But even with two presses--Gallic Books and Le French Book--committed to French crime novels, it's not something we seeing happening in any great numbers.
It's not even clear that the style of French crime writing overall is one that would prove really popular in the U.S. Then again, we'd probably settle for mildly popular.
Paris' Most Famous
Bookstore Adds Coffee
Bookstores with coffee shops--sometimes it almost seems like coffee shops with some books--have long been a staple in the U.S.
Here in Paris, Shakespeare & Company, perhaps
the most famous English language bookstore in all
of Europe, has followed the trend. The Left Bank bookstore, opened in 1951 by American George Whitman, has long paid homage to the original bookstore owned and operated (1919-1940) by Lost Generation ex-patriot Sylvia Beach.
Some say that early on Whitman wanted to establish a café next door to his bookstore, but was never able to convince the owner of the property.
Whitman's daughter Sylvia--indeed, named after the legendary Beach--took over the bookstore when her father died in 2011, and finally succeeded where he couldn't.
In the fall, 50 years after Whitman first broached the café idea, Sylvia opened Shakespeare & Company Café, adjacent to the shop. From the café terrace, customers can look across the street at Notre Dame, watch the
bouquinistes
who line the banks of the Seine, or gaze at the tourists who pass, sometimes unknowingly, one of the world's best-loved bookstores.
Looking Through the Rearview Mirror
When our blood-red doors close at the end of the year, the least-enjoyable (but most eye-opening) activity at Mainely Murders begins: "running the numbers" that will tell us what we bought and what we sold; how often we were right and how often we were wrong.
Unlike listening to our customers, who, of course, all love us, the numbers reflect how we're really doing.
First things first: Ann hanging up the
"Closed" sign. After
that, the
behind-the-scenes
Our fifth year was our best yet. We sold more books, saw more customers, and, truthfully, had more fun than ever. People often ask us how long we plan to "do this." Our answer is always the same, "Until it isn't fun anymore."
For the second consecutive year, Canadian

Louise Penny
was our No. 1 selling author.
James Patterson
, the bestselling mystery writer in the U.S., came in second.

Paul Doiron

, with his seven-book series featuring Maine game warden Mike Bowditch, was No. 3.
For those who like lists (as we do actually), other top sellers included:
Maine and New England: After

Doiron
, our big sellers were
Barbara Ross
,
Lea Wait
,
Jane Langton
,
Tess Gerritsen
,
Robert B. Parker
,
Philip Craig
,
Gerry Boyle
,
Kate Flora
, and
Leslie Meier
. Both
Ross
[new to the list] and
Wait
benefitted hugely from our decision to bring in new books.
Italian:

Donna Leon
was our biggest seller (she's in our overall top ten) along with
Andrea Camiller
i. Appearing for the first time is
Iain Pears
, whose books about art theft in Italy are increasingly popular.
France
:
Martin Walker
rules here. (Indeed, he is one of our overall top five.) After that comes

Georges Simenon
. (We know, but we have only two other Belgian writers, neither of whom is a big seller.) Then there are
Mark Pryor
and
Cara Black
; yes, we know that both are Americans, but they set their books in France.
Scandinavia
:
Anne Holt
(Norway) still reigns, although
Jussi Adler-Olsen
(Denmark and new to the list) is on her heels. Then there are more regulars:
Arnaldur Indridason
(Iceland),
Liza Marklund
(Sweden),
Henning Mankell
(Sweden),
Jo Nesbo
(Norway), and
Camilla Lackberg
(Sweden).
British Classi
c:
After

Agatha Christie

, who is still the leader here, come

Catherine Aird

(very much in the classic style though still alive),

Margery Allingham

,

Patricia Moye

s,

Dorothy Sayers

, and

Josephine Tey

.
British Contemporary: This list is basically the same as last year with

Ken Bruen

and

Tana French

for Ireland;

Ann Cleeves (

new to the list),

Elly Griffiths

,

P.D. James

,

Reginald Hill

,

Peter Lovesey

,

Anne Perry

, and

Ruth Rendell

for England; and

Val McDermid

,

Denise Mina

,

Ian Rankin

, and

Caro Ramsay

for Scotland.
American: After

Penny

and

Patterson

, many of the leading authors here are also fiction chart toppers:

David Baldacci

,

Lee Child

,

Harlan Coben

,

Patricia Cornwell

,

Vince Flynn

, and

Daniel Silva
. However, there are a few newcomers:
C.J. Box
,
Kate Kingsbury
, and
Laura Childs
.
Rest of World
: Except for Australia's
Kerry Greenwood's
Phryne Fisher books and
Arthur Upfield's
classic
"Bony" Bonaparte series, this category is a minority taste and, of course, often hard to find.
On the Small (or Not-So-Small) Screen
Admittedly, we don't watch a great deal of television while here. (Although if we figure out the TV, always a mystery, we might watch a bit of the Six Nations Tournament. Trying to understand rugby rules adds to the fun.) Would it be an understatement to say that we have too many other things to do?
But, the rest of the year, we managed to watch a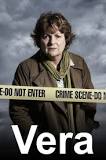 few
via Netflix, Hulu, and Acorn TV. Of course, No. 1 for Paula was Season 3 of Miss Fisher's Murder Mysteries. Ann's No. 1 was probably the new episodes of Vera. The irascible heroine never gets old. Crossing Borders, the French-Czech-Whatever series about a police team that solves crimes that cross European borders, was
Season 1 of How to Get Away with Murder has us looking forward to how our very egotistical law professor and her chosen students will survive
Season 2, which starts while we are away.
When we sought lighter stuff, we finished Death in Paradise as it again corrupts an English transplant in Saint Marie, or we watched Rosemary & Thyme again.
We did watch the five episodes of Mayday, about a 14-year-old's disappearance in a small English town, on Acorn. It was surely strange, and we had to struggle to find characters we liked, but it was compelling--and more than a little creepy.
For something a little different, we tried Adaalat. It's a Hindi mystery series, which reminds us of early Perry Mason with odd music. We just watch one here and there for the scenery and culture. Not great mysteries, but fun.
Others Chose
And, as we had hoped, some of you weighed in with suggestions for mystery viewing on the small screen.
Ruth Stackpole of Kennebunk is a fan of Murdock's Mysteries
, based on the novels by
Maureen Jennings
. The series follows young detective William Murdock in Toronto during the 1890s.
Ruth says, " I like the characters, history, and science. I am glad that I have Season 8 to watch this winter." Evidently, Ruth is another one of our many customers to benefit from mysteries that have moved to the small screen
Ann's mother, Clara Whetstone of Kennebunk, has the same attitude about on-screen mysteries as she does about those on the printed page. At 94, she says she has no time (or patience) with newer versions--despite, we might add, our very best efforts. (She quickly shot down Miss Fisher's Murder Mysteries--much to Paula's dismay.)
"The British are still the best, and I can watch them again and again--Hercule Poirot, Miss Marple, and Midsomer Murders," she says, while admitting to being a longtime fan of repeats of American favorites Boston Legal and Law and Order: CI.
Coming Soon
Jeffrey Archer

, Cometh the Hour [Clifton Chronicles #6]
Arnaldur Indridason

, Into Oblivion [Inspector Erlendur prequel #2]
M.C. Beaton

. Death of a Nurse [Hamish Macbeth #32]
Alex Berenson

, The Wolves [John Wells #10]
Mary Daheim
,
Here Comes the Bribe
[Bed-and-Breakfast #30]
Kate Ellis

, The House of Eyes [Wesley Peterson & Gerry Heffenan #20]
Lisa Gardner

, Find Her [D.D. Warren #8]
Mark Greaney

, Back Blast [Gray Man #5]
David Handler

, The Lavender Lane Lothario [Mitch Berger & Des Mitry #11]
Cynthia Harrod-Eagles

, One Under [Bill Slider #18, 1st US]
Keigo Higashino

, A Midsummer Equation [Detective Galileo #3]
Anne Holt

, The Lion's Mouth [Hanne Wilhelmsen #4, 1st US]
Miranda James

, No Cats Allowed [Cat in the Stacks #11]
Jonathan Kellerman

, Breakdown [Alex Delaware #31]
Joe R. Lansdale

, Honky Tonk Samurai [Hap Collins & Leonard Pine #11]
Phillip Margolin

, Violent Crime [Amanda Jaffe #5]
Mary Rousseau Murphy

, Cat Shout for Joy [Joe Grey #19]
J.D. Robb

, Brotherhood in Death [Eve Dallas #41]
Priscilla Royal

, Land of Shadows [Medieval #12]
Michael Sears

, Saving Jason [Jason Stafford #4]
Sally Spencer

, Thicker Than Water [Monika Paniatowski #10, 1st US]
Charles Todd

, No Shred of Evidence [Ian Rutledge #18]
Marco Vichi

, Death in the Tuscan Hills [Commissario Bordelli #5]
Minette Walters

, The Cellar [NS, 1st US]
Customers Recommend
Good thing someone's back home working. Although we'd like to point out that our mystery reading does not suffer while we're here--thanks to our good friends at the American Library of Paris.
But, few can rival the reading of blogger Marilyn Brooks of Needham, Massachusetts. While we're in Europe this winter, we'll definitely be following her reviews (www.marilynsmysteryreads.com); we hope you will, too.
While Marilyn focuses on new (and forthcoming) releases, she occasionally offers up tributes to Past Masters and Mistresses. We particularly enjoyed this one, from her archives, about
Maj Sjowall
and
Per Wahloo
, the couple who set the stage for Scandinavian mystery writers.
Long before

Stieg Larsson
and
Henning Mankell
arrived on the Scandinavian literary scene, there were
Maj Sjowall
and
Per Wahloo
, a couple from Sweden who decided to write ten books of thirty chapters each to document what they saw as the disintegration of Swedish society.
I discovered their novels, which feature Stockholm homicide detective Martin Beck, probably in the late 1960s, shortly after an English translation of their first book,
Roseanna
, was published. I was beginning to look for new authors, having devoured the oeuvres (aren't you impressed?) of
Agatha
Christie
,
Rex Stout
,
Arthur Conan Doyle
, and
Dorothy L. Sayers
. I suppose I was interested in something different, something not American or British, but I'm not sure how I came upon
Sjowall
and
Wahloo's
first mystery. Just a lucky thing for me.
I was captured from the beginning, although this detective Beck was certainly not your usual protagonist at that time. He was always depressed and dour, it seemed to me, with an increasingly unhappy home life, as each succeeding book in the series made clear. But he was also dedicated and caring, obsessive in his work ethic, and never gave up. Over the years, I read each novel as it became available in the States.
There's a wonderful interview with
Maj Sjowall
at
The Guardian/The Observer
known anything about

Ms. Sjowall

or her late partner (

Per Wahloo

died over forty years ago, just as the last novel in the series was published). If you're unfamiliar with their work, this interview will definitely make you want to get a copy of
Roseanna
and then read the nine novels that follow. If you've read the books already, but it was back in the day, do yourself a favor and read them again. They're well worth the trip back in time to a Sweden just beginning to realize the enormous changes that were coming to its society.
Ms. Sjowall
is currently living in Sweden. I've stretched my definition of Past Masters and Mistresses a bit, as the Master here is deceased but the Mistress happily is not. However, given that
Ms. Sjowall
is no longer writing any Martin Beck mysteries, I decided that this remarkable couple deserves an Appreciation. I hope you'll give their books a try.