Mystery Quiz
While we're here, we can't
resist posing a question relating
to
mysteries set in France. Can
you name three fictional Parisian detectives and the names of their creators?
(subject line: quiz). Winner will
be randomly drawn from correct entries.
Congratulations to
Janet Kerr
of Wilmington, Delaware, who identified
Simon Brett
,
Ru
th
R.
D.
Wingfield
as British writers
known for their humorous
mysteries. A $25 gift card will be awaiting Janet in the spring.
February Birthdays
British writer
Colin Watson

was born February 1, 1920, in Croydon, Surrey.
Although not much read anymore--except by Ann and a few
others--he is best known for his novels set in the town of Flaxborough, placid on the surface, seething with crime underneath. In 1971, his sociological history of British crime fiction, which he described as a cottage industry populated by gentile women, Snobbery with Violence, was published. He died in
1983.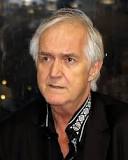 Henning Mankel
l, who was
born in Stockholm in 1948 and died in Göteborg in 2015, helped make Scandinavian mysteries popular worldwide through his books about Inspector Wallander. He had already written many books by the time the first, Faceless Killers, came out in 1991 (1998 in English). Eventually 10 more followed. Swedish and English TV series were filmed, both as Wallander.
John Grisham
, born in
Jonesboro, Arkansas, on February 8, 1955, is one of many U.S. lawyers, who turned to crime writing--and the most successful. (Indeed, he is one of only three authors to have a first printing of 2 million copies.) Since his first book,
A Time to Kill
, derived from testimony he overheard in a small-town Mississippi courtroom, he has written one book a year--fortunately, because it was his second book,
The Firm
, that made him famous. Nearly half his mysteries have been made into movies.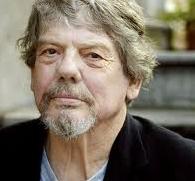 Janwillem van de Wetering
,
best known for his Amsterdam police procedurals, was born February 12, 1931, in Rotterdam.Two of the books--
The Maine Massacre and Just a Corpse at Twilight--were set in Maine, where he spent much of his life. He died in 2008 in Blue Hill.
We may think of him as
French, but
Georges Simenon
, creator of one of the all-time best detectives, Inspector Jules Maigret, was born February 13, 1903, in Liege, Belgium. Named a Grand Master by the Mystery Writers of America in 1966, he died in 1989.
Ruth Rendell
, aka
Barbara Vine
, was born February 17, 1930, in London. Although she wrote numerous psychological standalones, her most enduring books were about
Reginald Wexford, a chief inspector in Sussex. She was designated a Grand Master by the Mystery Writers of America in
1977. She died in 2015.
We don't know the exact date
in 1398 that Johannes Gutenburg, inventor (around 1440) of the printing press, was born, but we know he died on February 3, 1468. Imagine, if he hadn't invented mechanical movable type printing the wait for your favorite author's new book.
____________________
Errors, while never a happy occurrence, reveal a fact that we hope to never take for granted. Our very knowledgeable--not to mention sharp-eyed--readers do indeed read our newsletter. For that, we are extremely pleased.
Within hours of last month's posting, we were advised that we'd incorrectly used a photo of
Colin Watson
, when we'd meant to picture
Wilkie Collins
.
Another reader pointed out that we'd credited
Mary Higgins Clark
with a new book, when, in fact, it's daughter
Carol Higgins Clark
whose,
Knocked
(#16 Regan Reilly title), was released last month.
_____________________
Thank you!
Mainely Murders Bookstore
and other small independent booksellers. At a time when
you've shown a commitment
to those of us who are part
of the local community and
who consider customers to
be friends and neighbors.
We take great pride in talking
with our clientele, whether
it's trading viewpoints on
favorites or recommending
Eight Reasons
To Shop Local
* Spend $100 locally and $68 of that stays in your community. Spend the same $100 at a national chain; only $43 stays in your community.
* Local businesses create higher-paying jobs for our neighbors.
* More of your taxes are reinvested in your community.
* Buying local means less packaging, less transportation, and a smaller carbon footprint.
* Shopping in a local business district means less infrastructure, less maintenance, and more money to beautify your community.
* Local retailers are your friends and neighbors--support them and they'll support you.
* Local businesses donate to charities at more than twice the rate of national chains.
* More independents means more choice, more diversity, and a more unique community.
We're back in Paris. We've not been here long, so
we'll postpone our travelogue until next issue.
Shortly before we left home, we sat down and analyzed how we really did last year. Numbers don't tell the whole story--and for "words people" like the two of us, aren't nearly as important. But, as businesspeople, we have to do it.
Unlike booksellers who deal principally with new books, we're spared the task of guessing which pre-publication hype to believe. In short, we listen to only two voices: yours and ours.
Fortunately, it seems to be working. Our sixth year was our best yet--selling more books and seeing more customers.
Yet, as strange as it might sound, the numbers (be they books or customers) aren't what we enjoy most. In reality, Mainely Murders has afforded us the opportunity to share with others our passion for mysteries. For Ann, that means the ability to introduce (and be introduced to) authors (Think:

Caro Ramsay
,
Claude Izner
,
Jean-Luc Bannalec)
and titles (Think: Snapshot, Six Nuns and a Shotgun, Waking the Dead). For Paula, it's the conversations she shares about the characters and themes that prevail in favorite books. (More words have been exchanged in our tiny shop about the fictional town of Three Pines than can ever be imagined.)
Neither of those experiences is likely to disappear soon, which is why, even on this wintertime break, we look forward to our return in the spring.
In the meantime, we're here enjoying the City of Light. Next month, we'll catch you up with some sights and sounds (and BOOKS) from Paris.
Paula and Ann
A Day in the Life . . .
We're often asked by customers and friends about

our "life in Paris" during these annual two months abroad. We'll talk a little more about that next month. In the meantime, these snapshots will have to suffice.
Ann starts most days heading out the door, a quick walk over to the

métro

station, and on to her
French classes at Alliance Francaise, an experience she highly recommends.
Paula likes to spend days soaking up the sights and sounds (and tastes) of the streets, parks, and gardens of the city. (And, like many of our customers, she often carries a Mainely Murders bag.)
The Numbers Are In
By official count, we emptied our entire bookstore twice in 2016. That's right; strictly by the numbers, we sold twice the number of titles that fit within our four walls.
In reality, we sold many titles many, many times. And, of course, some titles occupied the same real estate on our shelves at year's end as they did in May.
So, the numbers tell us: (1) Our behind-the-scenes inventory (that place we disappear to in our effort to find you that special book) is doing its job; and (2) as soon as we return from Paris, we'll be heading off on more buying trips.
By reviewing the numbers--that's actually Ann's job--we found that through the years our bestsellers are fairly consistent, especially at the very top. New authors do, of course, appear (Maine cop-turned-writer,
Bruce Robert Coffin
, comes to mind); and "old" authors experience resurgences in popularity (British writers
Cynthia Harrod-Eagles
and
John Harvey
fit that bill this year).
| | |
| --- | --- |
| | |
| Louise Penny | |
Not surprisingly, particularly to Paula,
Louise Penny
was--for the third consecutive year--our best-selling author. (On the other hand, we are both always amused to find mystery readers who have not read her--though, of course, it works to our benefit.)
What might surprise some of you was that three of our next four biggest sellers were Maine writers.
Lea Wait
, whose titles alternate between two popular series, was second in overall sales. Fellow Maine authors
Paul Doiron
and
Barbara Ross
were tied for number three. And
Martin Walker's
Bruno, Chief of Police series, was number five.
After the top five overall, the numbers dropped off precipitately for individual writers.
Next month: Our bestsellers from Britain and Ireland, Northern Europe, and the Mediterranean, as well as the United States and Canada.
When in Paris . . .
While here in Paris, at our home away from home, we have another "home"
--the wonderful American Library (americanlibraryinparis.org). As American expats and visitors have done since the library's founding in 1920, we spend many hours here reading, attending programs, and even catching up on various magazines that we never have time to read at home.
Luckily for us, the library is located at
10, rue du Général Camou 75007,
only a block from our apartment. (FYI, rue du
Général Camou is precisely one block long. Camou was a Second Empire military figure.)
Since we left Paris early last spring, the library has undergone a major renovation, which required it be closed for several months. But, it has reopened.
The Paris Librarian
While on the subject of the American Library, Paula wants to point out that one of her most enjoyable reads last year, The Paris Librarian, was set here.
Mark Pryor

, author of the series featuring Hugo
Marston, head of security at the American Embassy, focuses on his protagonist's love of rare books in his sixth title.
When Hugo's
friend Paul Rogers is found dead in a locked room in the library's basement, police conclude that he died of natural causes. Not convinced, Hugo pokes around the library, discovering that rumors are swirling around some recently donated letters from American actress Isabelle Severin. They may indicate that the actress had aided the Resistance in frequent trips to France toward the end of World War II.
Whether or not it's true, that mystery may hold the secret to the librarian's murder.
Satisfying Our Appetite
For Food and Books
While at home or traveling, books and food are what we spend most of our money on (after travel itself). You probably figured out it wasn't fashion.
Outdoor markets, which can be found year round most days of the week here in Paris, are, of course, favorites. Over the years, we've visited them in every single corner of the city. (We've been known to plan our days around the schedules of various markets.)
Not surprisingly, our favorite market, open Wednesdays and Sundays, is located not far from our apartment in the 7th arrondissmont. Technically, the rue de Grenelle Market is in the 13th, just
across the Champs de Mars, beneath the overhead métro tracks (which are about to cross the Seine). It's here that we purchase most of our produce, bread, meats/fish, cheeses, and, because Paula deems them essential to a Paris apartment, fresh flowers.
Clearly, Paris is known for its wonderful restaurants.
But, a visit to any of the city's markets will have you reaching for a cookbook. How about
Madame Maigret's Recipes
, a compilation of hundreds of recipes that
Georges Simenon's
food-centric Inspector Jules Maigret might enjoy?
What We're Reading
No sooner had we challenged each other to read some of the authors most enjoyed by the other--mentioned in last month's issue--than we were off and running. Well, at least "off and reading" at a very rapid clip . . .
Paula opted for five of Ann's favorites:

Caro Ramsay
,
Harry Bingham
,
Douglas Preston
and
Lincoln Child
,
Cyril Hare
, and
Colin Watson
.
Ann selected five from Paula's go-to list:

Susan Elia MacNeal
,
G.M. Malliet
,
M.L. Longworth
,
Jean-Pierre Alaux
and
Noel Balen
, and
Kathy Lynn Emerson
/
Kaitlyn Dunnett
.
Paula:
For some unknown reason, I started with

Douglas Preston
and
Lincoln Child
and their series featuring FBI agent Aloysius Pendergast. A day and a half--and three books--later, I knew I was hooked.
Harry Bingham's
Fionna Griffith (Cardiff, Wales)
series came next. While I admit to a bias against male writers of female protagonists, I put aside that prejudice, knowing that Ann has a similar one. Three books later, I'm once-again hooked.
Bingham's
portrayal of this Cambridge-educated, extremely flawed, anything-but-normal "Fi" is totally compelling.
No prejudices to overcome with

Caro Ramsay
, whose series centers on the detectives of the Partickhill Station in Glasgow, Scotland. A big fan of fellow Glaswegians,
Val McDermid
and
Denise Mina
, I was prepared to enjoy
Ramsay
. And, I did. While police procedurals are not necessarily my cup of tea,
Ramsay's
writing engaged my penchant for a strong sense of place. And, Scotland's "second city" is one of my favorites.
My enjoyment of

Preston
and
Child
,
Bingham
, and
Ramsay
come as no great surprise. Indeed, because they're among Ann's most often-recommended, I would have been greatly surprised if I hadn't. I've long considered our different reading styles--and they are, by and large, very different--as a boon to our readers; between the two of us, we can almost always relate to our customers' own style. It also stretches us, as readers, to look to new authors for new favorites.
I'm saving my exploration of fellow-Brits

Cyril Hare

and

Colin Watson

. Aware that both are long dead, I'm not likely to grow any further behind.
Ann:
I, too, jumped right in and got caught up in stories by
G.M. Malliet
and
Susan Elia MacNeal
.
I've read three G

.M. Malliets-

-

one

Detective Chief Inspector Arthur St. Just (Death of a Cozy Writer, #1) and two Max Tudors (Wicked Autumn, #1, and A Fatal Winter
, #2). I liked the Max Tudor better because there seemed to be a stronger sense of place (naturally since he is a village vicar) and he was more rounded. The fact that Tudor was an ex-MI5 agent stretches my imagination, but I can see in this day and age (as opposed to
Agatha Christie's
) it's hard to explain how an amateur earns the trust of a policeman.
I have read two

MacNeal's

so far: Mr. Churchill's Secretary (#1) and Mrs. Roosevelt's Confidante (#5), and liked both. (Note I skipped some but I am hoping to find them at the American Library.) As in the British TV series The Bletchley Circle, the American-British Maggie Hope is often the victim of rampant prejudice against able women, but is too valuable to get rid of.
It's fun to watch her perform in the different locations that are featured in the books (London, Scotland, France, Berlin) because here the different locations are vital to Maggie's job. The imagination stretcher here is her very, very strange parents.
What 'New' Authors Are You Reading This Winter?
If you're like us, your life slows down during the winter months. That's when we like to re-visit some of our favorite authors or, like above, seek out new (to us) writers.
Some customers tell us they keep lists of unfamiliar authors we've recommended throughout the year--with plans for later reading.
What "new" authors are you reading this winter? Let us know and we'll share your choices with other readers. Send to info@mainelymurders.com (subject line: winter reading).
Here's just a sampling of books set for February release. For a complete list, as well as those for the months ahead, visit
www.stopyourekillingme.com
.
M.C. Beaton

, Death of a Ghost [Hamish Macbeth #32]
Sara Blaedel

, The Lost Woman
[Louise Rick #9]
Jorgen Brekke

, The Fifth Element [Odd Singsaker #3]
Francis Brody

, A Death in the Dales [Kate Shackleton #7]
Reed Farrell Coleman

, What You Break [Gus Murphy #2]
Deborah Crombie

, The Garden of Lamentations [Duncan Kincaid & Gemma Jones #17]
Mick Herron

, Spook Street
[Slough House #4]
Miranda James

, Twelve Angry Librarians [Cat in the Stacks #8]
Faye Kellerman

, Bone Box [Peter Decker & Rina Lazarus #24]
Jonathan Kellerman

, Heartbreak Hotel [Alex Delaware #32]
Robert Knott

,
Robert B. Parker's

Revelation
[Virgil Cole & Everett Hitch continuation]
Joe Lansdale

, Rusty Puppy [Hap Vollins & Leonard Pine #11]
Jens Lapidus

, Stockholm Delete
[Teddy & Emelie #2]
David Mark

, Cruel Mercy [Aector McAvoy #6]
J.D. Robb

, Echoes in Death [Eve Dallas #44]
Charles Todd

, Racing the Devil [Ian Rutledge #19]
Hideo Yokoyama

, Six Four
[NS, 1st US]
Yrsa
Sigurdardottir

, The Undesired [NS, 1st US]