~~~~~~~~~~~~~~~~
After a couple months off, our Mystery Quiz returns this month--just in time for knowledgeable readers to spring up and show their stuff.
Forget the "dumb jock" stereotype. Name the National Basketball Association legend-turned-author whose 2015 entrance into mystery writing features the brother of Sherlock Holmes
.
E-mail your answer to info@mainelymurders.com (subject line: monthly quiz). The winner, randomly drawn from correct respondents, will receive a $25 Mainely Murders gift card.
______________________
Happy March
Birthdays
Each month we note birthdays of some of the masters of the mystery genre, with hopes that readers might read (or re-read) one of their many gems.
Mickey Spillane

,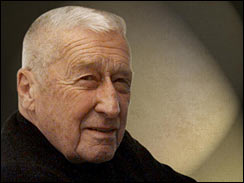 c
reator of the PI Mike Hammer series, was born March 9, 1918, in Brooklyn. Designated a Grand Master by the Mystery Writers of America in 1996, he died in 2006.
Elizabeth Linington
,
who also wrote under the name of
Dell
Shannon
and
Lesley Egan
, among others, was born March 11, 1921, in Aurora, Illinois. Several times an Edgar finalist, she died in 1988.
James Patterson

,
Edgar-winning author of more than 147 books since his first in 1976, was born in Newburgh, NY, in 1947. Great success was not instantaneous; only after he had written three Alex Cross titles was he able to leave advertising and write full time. He has written 67 The New York Times #1 books, sold 305 million books worldwide, and supports charities that encourage reading by children.
Jo Nesbo

, born in Oslo,
Norway, in 1960, is the author of 10 Harry Hole mysteries and four others, as well as children's books and songs for a rock band. Since his third Harry Hole, Redbreast, which came out in English in 2006, he has put Norway on the world crime map and sold 23 million books.
____________________
Thank you!
Thank you for supporting Mainely Murders Bookstore
and other small independent booksellers. At a time when you have other choices
,
you've shown a commitment
to those of us who are part of the local community and who consider customers to be friends and neighbors.
We take great pride in talking with our clientele, whether it's trading viewpoints on favorites or recommending new titles
and

authors.
Show Your
Mysterious Side
What better way to carry your books (or anything else) and at the same time demonstrate your love of mysteries than with our signature black bag.
Made of durable fabric with reinforced 20-inch handles, the bag sports our recognizable logo. ($7)
Gift Cards
Our gift cards are available in any amount. The perfect gift for the holidays, birthdays, anniversaries, or "just because."
We're happy to take mail/phone orders and will send to you or directly to the recipient.
~~~~~~~~~~~~~~~~~~~~~~~
As you've probably guessed, we're in Italy, after the last month and a half in Paris. We've just arrived for a few days here in Rome, before back to Paris until our return home.
Ah, the Eternal City . . . Ann's been here before
(some 45 years ago), but for Paula, it's a first time. Historian Ann is captivated by ancient ruins and medieval churches, which, she says, haven't changed much since her earlier visit. Paula, a big fan of author
Iain Pears
, is off in search of Rome's Art Theft Squad. More about our Roman holiday next month.
By the way, forget the old saw about Paris (or Rome) in the springtime. They're both beautiful any time of the year. The occasional showers are no problem--even the French snow showers, which are literally that and don't do anything but dampen the sidewalks.
Our winter closing, of course, locks us into winter travels, a fact that often works in our favor: no long lines (or at least shorter ones) at museums, concerts, and restaurants--and grocery stores. Rail and bus travel is easier. The sidewalks are pretty clear, and Parisians are not so tired of foreigners.
Still, it hasn't been all touring, and eating and drinking. Ann took some three-day-a-week French classes at the Alliance Française. (Lots and lots of homework). Paula has been reading her way through every new mystery release at the American Library. And, when we head for home later this month, we'll be loaded down with books (see below) and ideas we've picked up in Paris and on our forays outside the city.
In the meantime, there is still so much more to see and do. There's much to pack into just a few days here in Rome, including catching up with one of our favorite customers. Honest, Mainely Murders' customers are everywhere!
Arrivederci,
Partners in Crime
Our Traveling Book Bag
In the television and film industry, it's called
"product placement"--the goal, of advertising and marketing execs, of getting their product front and center in a particular scene.
When we travel--be it
in
Paris or elsewhere--we do a bit of that ourselves with our book bag. Here, it's in the middle of the table at a neighborhood bistro and with Ann standing on line for admission to Muse d'Orsay.
On the Hunt for Books
We're often asked the source of our books. Clearly, they come from many places. But one we've been most delighted with in Paris is the monthly sale at the American Library. (Think of your own library and its sales of donated books.)
But, because so many library patrons are ardent travelers, their donations reflect that. We're often able to pick up books not yet published at home or, even better, those that might not make it to the United States--books that we're sometimes able to get during the year, but at no small price.
The downside, of course, is getting our purchases home. Because of the high cost of shipping, we carry as many as possible in our luggage. (Although we have pared down the meaning of "as many as possible.") No doubt, some of you have heard our sad tales of schlepping heavy bags through train
stations and airport terminals. It does not make one a nice person at the end of the day.
For fans of

Cara Black's

Aimée

Leduc series, rest
assured that Paula is still on the hunt--trying to look inconspicuous in a neighborhood café.
But

Aimée

is not easy to find as she weaves her way through the neighborhoods of Paris. Indeed, Paula thinks it may take her endless trips to this most beautiful city to track her down.
In the meantime,

Black

returns with her 16
th A

imée
Leduc mystery in June, Murder on the Quai. Those of us who are fans know
Aimée, heroine of 15 mysteries in this The New York Times bestselling series, as a très chic, no-nonsense private investigator--the toughest and most relentless in Paris. In Murder on the Quai
,
Cara Black
dips back in time to reveal how Aimée first became a detective.
Resolution Update (Paula)
Like many of you, I started off the year with a resolution: read five authors I'd not read before. Unlike most of you, I wasn't content to just make the resolution, I had to broadcast my intent out into cyberspace--e.g., our January newsletter.
I was a little embarrassed--knowing that every author on my list was someone's favorite; also, that here at Mainely Murders, I'd frequently sold books by each:

James Lee Burke
,
James Crumley
,
James Ellroy
,
Dennis Lehane
, and
Daniel Silva
.
I started with the late

James Crumley

. Wrong choice. He's now on my "read-but-never-again" list. His two Montana-set series featuring Milo Milodragovitch, Korean War vet, former sheriff's deputy, and alcohol and drug-challenged PI, and C.W. Sughrue, an ex-Army spy-turned-private eye, are definitely in the "tough-guy" mold. Not my style.
I didn't know it at the time, but I had the same problem with another on my list,

James Lee Burke

, over the years, one of the most celebrated of mystery writers--but one I'd not seriously read. A bestseller-a-year writer since the late '80s, his two Edgar Awards and designation by the Mystery Writers of America as a Grand Master have been the icing on the cake of his long career.

Appearances by his Cajun lawman hero Dave Robicheau--and, more recently, his Montana Holland family--are much anticipated by his legions of fans. I won't be one. While a fine writer,

Burke

fails my must read test: like

Crumley

, neither creating characters I like nor a sense of place I yearn to visit.

But, then I turned my attention to

Daniel Silva

, touted as one of the best of today's popular spy-writers. Not a devotee of spy/international intrigue, I took a chance.

Fifteen books later--his entire output of Gabriel Allon titles--I'm a fan!

Silva

isn't just a "spy-writer," he's one fantastic storyteller. And, in Gabriel Allon, art restorer and Israeli secret agent, and his colleagues in The Office, he's got characters that keep me wanting more. How it took me so long to discover him I don't know. (Because it's not like Ann didn't read them.) But wherever his assignment takes him, from now on, I'll be right there!
The Nominations Are . . .
It's that time of the year again; the lists are being drawn up for the best of the best.
Nominations for the Edgars, presented since 1946 by the Mystery Writers of America, have been announced. It's the biggest of all the mystery-writing awards and one that carries the biggest clout.
The Edgars themselves won't be presented until early fall, so there's still time to see what titles mystery writers themselves think about the books published in 2015. The top categories:
Best Novel
The Strangler Vine
,
M.J. Carter
The Lady From Zagreb
,
Philip Kerr
Life or Death
,
Michael Robotham
Let Me Die in His Footsteps
,
Lori Roy
Canary
,
Duane Swierczynski
Night Life
,
David C. Taylor
Best First Novel
Past Crimes
,
Glen Erik Hamilton
Where All Light Tends to Go
,
David Joy
Luckiest Girl Alive
,
Jessica Knoll
The Sympathizer
,
Viet Thanh Nguyen
Unbecoming
,
Rebecca Scherm
Best Paperback Original
The Long and Faraway Gone
,
Lou Berney
The Necessary Death of Lewis Winter
,
Malcolm Mackay
What She Knew
,
Gilly Macmillan
Woman with a Blue Pencil
,
Gordon McAlpine
Gun Street Girl
,
Adrian McKinty
The Daughter
,
Jane Shemilt
Best Critica

l/Biographical
The Golden Age of Murder,

Martin Edwards
The Outsider: My Life in Intrigue
,
Frederick Forsyth
Meanwhile There Are Letters: The Correspondence of Eudora Welty and Ross Macdonald
,
Suzanne Marrs
and
Tom Nolan
Goldeneye: Where Bond Was Born: Ian Fleming's Jamaica
,
Matthew Parker
The Lost Detective: Becoming Dashiell Hammett
,
Nathan Ward
MALICE DOMESTIC/Agatha Awards
Malice Domestic, which each year honors the best in "traditional" mystery writing, best exemplified by

Agatha Christie

, has also released its nominations for the coveted "Agatha" awards.
Best Contemporary Novel

Annette Dashofy
,
Burned Bridges
Margaret Maron
,
Long Upon the Land
Catriona McPherson
,
The Child Garden
Louise Penny
,
Nature of the Beast
Hank Phillipi Ryan
,
What You See
Best Historical Novel
Rhys Bowen
,
Malice at the Palace
Susanna Calkins
,
The Masque of a Murderer
Laurie R. King
,
Dreaming Spies
Susan Elia Mac
Neal
,
Mrs. Roosevelt's Confidante
Victoria Thompson
,
Murder on Amsterdam Avenue
Best First Novel
Tessa Arlen
,
Death of a Dishonorable Gentleman
Ellen Byron
,
Plantation Shudders
Julianne Holmes
,
Just Killing Time
Art Taylor
,
On the Road with Del and Louise
Best Non-Fiction
Zack Dundas
, T
he Great Detective: The Amazing Rise and Immortal Life of Sherlock Holmes
Martin Edwards
,
The Golden Age of Murder: The Mystery of the Writers Who Invented the Modern Detective Story
Kathryn Harkup
,
A is for Arsenic: The Poisons of Agatha Christie
Jane Ann Turzillo
,
Unsolved Murders and Disappearances in Northeast Ohio
Kate White
(Editor),
Harlan Coben
(Contributor), and
Gillian Flynn
(Contributor),
The Mystery Writers of America Cookbook: Wickedly Good Meals and Desserts to Die For
While we have some other books by these authors, we only have some of these 2015 books because, of course, they don't appear used very quickly. But rest assured, Ann's all over it, and hopes to have many by the time the shop opens.
Rhys Bowen
,
Time of Fog and Fire
[Molly Murphy #16]
C.J. Box
,
Off the Grid
[Joe Pickett #16]
Simon Brett
,
The Killing in the Café
[Fathering #17]
Ken Bruen
&
Jason Starr
,
Pimp
[Max Fisher & Angela Petrakos #4]
Laura Childs
,
Devonshire Scream
[Tea Shop #17]
Harlan Coben
,
Fool Me Once
[NS]
Clive Cussler
&
Justin Scott
,
The Gangster
[Isaac Bell #9]
Jeffrey Deaver
,
The Steel Kiss
[Lincoln Rhyme #12]
Nicci French
,
Thursday's Child
[Frieda Klein #4]
James Grippando
,
Gone Again
[Jack Swyteck #12]
C.S. Harris
,
When Falcons Fall
[Sebastian St. Cyr #11]
Cora Harrison
.
A Fatal Inheritance
[Burren #13]
Lee Hollis
,
Death of a Bacon Heiress
[Bar Harbor Food and Cocktails #7]
J.A. Jance
,
Claw Back
[Ali Reynolds #11]
Lene Kaaberbo
l &
Agnete Friis
,
The Considerate Killer
[Nina Borg #4]
Philip Kerr
,
The Other Side of Silence
[Bernie Gunther #11]
Camilla Lackberg
,
The Ice Child
[Patrik Hedstrom and Erica Flack #9]
Owen Laukkanen
,
The Watchers in the Well
[Kirk
Stevens
and Carla Windermere #5]
Donna Leon
,
Waters of Eternal Youth
[Guido Brunetti #25]
James Peterson
&
Mark Sullivan
,
Private Paris
[Private #10]
Chris Pavone
,
The Travelers
, [NS]
Anne Perry
,
Treachery at Lancaster Gate
[Thomas and Charlotte Pitt #31]
Craig Robertson
,
In Place of Death
[Rachel Narey and Tony Winter #5, 1st US]
Randy Wayne White
,
Deep Blue
[Doc Ford #23]
Jacqueline Winspear
,
Journey to Munich
[Maisie Dobbs #12]
Customers Recommend
Susan Stewart of Kennebunk has been a great friend and customer of Mainely Murders since Day 1. Literally, she was one of the first through the door five years ago.
While we've been away this winter, we asked Susan to fill us in on what she's been reading over the winter.
Since I'm not one to curl up with a "cozy" on a frigid and snowy afternoon in Maine, I've spent the winter getting re-acquainted with some of my favorite tortured souls, namely Quirke,
Benjamin Black's
sad and lonely Dublin pathologist who, when he's not burying his guilt in gin at the local pub, is helping solve grisly murders.
I've also spent time with my favorite Edinburgh cop,
John Rebus, the recently retired but still-in-the-game police inspector. Rebus has been resurrected from a certain fate (death by boredom) and is now delving into cold cases. Thank you,
Ian Rankin
. I wasn't ready to let Rebus go.
Back in Scandinavia--as Ann and Paula know, I can't stay away from the Nordic noir--
Jo Nesbo's
Harry Hole has sobered up, married his longtime sweetheart, and seems to be on the road to marital bliss. I'm hoping he hits some snags along the way because a happy Harry is no good at all to those of us who loved him as a sinister, trigger-happy, accident-waiting-to-happen.
Henning Mankell's
Wallander, a prophet of gloom and doom, is no longer with us. But there's no dearth of interesting and provocative noir-ists coming on the scene.
Harry Bingham
and
Cara Ramsay
are just two of my favorites. They pull no
punches and their characters are flawed, desperate, and never far from the breaking point. As it should be.
And for serious weirdness, I recommend Eileen, a marvel of psychological suspense from a new mystery writer,
Ottessa Moshfegh
. I'm hoping a lot of Mainely Murders readers who, like me, inhabit the dark side, will read this one so we can have a discussion group one day. (Paula may find herself otherwise engaged but I'm guessing Ann will be right in there!)
Paula has asked me to try to explain how I came to "go noir," but I am completely at a loss as to why it is so. Somehow I segued from Nancy Drew to
Mickey Spillane
in my early teens and never looked back. I think the fact that my father not only
confiscated, but burned, my copy of
I, the Jury
probably sealed my fate.