Mystery Quiz
While we're vacationing, our monthly quiz will also take a rest.
Congratulations to
Bruce Harris
of Scotch Plains, New Jersey, who named three fictional Parisian detectives and their creators:
Georges Simenon
(Inspector Jules Maigret);
Emile Gaboriau
(Monsieur Lecoq); and
Maurice Leblanc
(thief and sometime-detective Arsene Lupin). Bruce's winning entry was randomly chosen from numerous correct entries. A $25 Mainely Murders gift card awaits him when we reopen in May.
March Birthdays
Mickey Spillane
, creator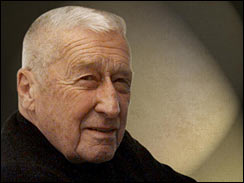 of the PI Mike Hammer series, was born March 9, 1918, in Brooklyn. Designated a Grand Master by the Mystery Writers of America in 1996, he died in 2006.
Elizabeth Linington
, who
also wrote under the names of
Dell Shannon
and
Lesley Egan
, among others, was born March 11, 1921, in Aurora, Illinois. Several times an Edgar finalist, she died in 1988.
James Patterson
, was born in Newburgh, NY, in 1947.
Great success was not instantaneous; only after he had written three Alex Cross titles was he able to leave advertising and write full time. He has
sold more than 350 million books worldwide, and supports charities that encourage reading by children.
Jo Nesbo
, born in Oslo,
Norway, in 1960, is the author of 10 Harry Hole mysteries and four others, as well as children's books and songs for a rock band. Since his third Harry Hole,
Redbreast
, which came out in English in 2006, he has put Norway on the world crime map and sold 23 million books.
____________________
Thank you!
Mainely Murders Bookstore
and other small independent booksellers. At a time when
you have other choices
,
you've shown a commitment
to those of us who are part
of the local community and
who consider customers to
be friends and neighbors.
We take great pride in talking
with our clientele, whether
it's trading viewpoints on
favorites or recommending
new titles
and

authors.
Eight Reasons
To Shop Local
* Spend $100 locally and $68 of that stays in your community. Spend the same $100 at a national chain; only $43 stays in your community.
* Local businesses create higher-paying jobs for our neighbors.
* More of your taxes are reinvested in your community.
* Buying local means less packaging, less transportation, and a smaller carbon footprint.
* Shopping in a local business district means less infrastructure, less maintenance, and more money to beautify your community.
* Local retailers are your friends and neighbors--support them and they'll support you.
* Local businesses donate to charities at more than twice the rate of national chains.
* More independents means more choice, more diversity, and a more unique community.
With springtime just around the corner ("Please, God," write our friends back home), we're still here.
Our love affair with Paris surprises some people. After all, knowing our passion for mysteries, "Why," they ask, "Paris?"
In truth, the French, do not have a strong mystery tradition. Indeed, the French, if Parisian bookstores are any indicator, have done little to alter their reputation of distain for all but the "most serious literature." Crime fiction obviously doesn't fit the bill. Mysteries do have a fairly large place on bookstore shelves. But, they are mostly by the popular American, British, and Scandinavian authors, albeit, in French translations.
Still, it's here that we come each year to reflect on the previous year, plan for the season ahead, and read from our lists of dozens of new (and new-to-us) titles and authors--all the while enjoying one of the world's most enchanting cities.
Paula and Ann
Winter Reading
| | |
| --- | --- |
| | |
| The "reading table" in our Paris apartment. | |
One of the joys of our winters abroad is the discovery of European authors and titles that don't, with any regularity, make their way to the U.S. or have much-later American editions--books that arrive at Mainely Murders during the season via British mail.
These are the books that we seek out and bring back with us. Many are selected with particular customers in mind--"Jeanette would love this" or "This is a Bob-type book." Others, we must admit, just sound too good to pass up. Yes, we're mystery booksellers. But, first and foremost, we're mystery readers.
French Appetite for Food
Far Exceeds That for Mysteries
If you've ever traveled to Paris--indeed, anywhere in France--you know that the appetite for great food knows no bounds. The reputation of the French love of food--well earned, we might add--is legendary.
Unfortunately, the same can't be said for their appetite for crime fiction--or, what is known here, as roman policier, or simply policier.
In bookstores, the shelves devoted to mystery and
| | |
| --- | --- |
| | |
| | Window shopping in the Latin Quarter. |
detective fiction are chock full of the very same authors that reside on American shelves, albeit in translation:

Andrea Camilleri
,
Mary Higgins Clark
,
Michael Connelly
,
Clive Cussler
,
Elizabeth George
,
Lisa Gardner
,
Donna Leon
, and
James Patterson
. There is also a tendency to read the darker American and English authors:
James Ellroy
,
Philip Kerr
,
Stuart Neville
, and
Don Winslow
. And of course, Scandinavian superstars:
Arnaldur Indridason
,
Jo Nesbo
, and
Jussi Adler-Olsen
.
Clearly, the French have no rich mystery tradition. Asked to list French writers, most mystery readers get no further than

Georges Simenon

, who was actually a Belgian, though his famous detective was Parisian police inspector Jules Maigret.
As for America's "modern cozies"--think crime-solving pets, cooks, librarians, knitters--there's just no equivalent.
Indeed, the French, by and large, have long made known their distain for all but what they consider "serious literature." Still, a few French writers have emerged onto the international mystery scene.
Fred Vargas
(
Frédérique Audoin-Rouzeau

) has won several International Daggers for her series featuring Paris chief inspector
Jean-Baptiste Adamsberg. Her eighth title,
A Climate of Fear
, will come to the U.S. later this month, allowing for the customary two-year translation delay.
Claude Izner (two sisters who are also
bouquinistes
by the Seine) has written 12 books about Victor Legris, a late 19th-century bookseller, but alas only six have been translated. Similarly,
Jean-Francois Parot
has written 13 books about
Nicolas Le Floch
,
an 18th-century nobleman close to the French court. Again, only six have been translated. On the other hand, the French TV series is available in the U.S. Brilliant evocations of the French court (with loving accounts of meals--and recipes in one book) are perhaps too detailed for those without knowledge of French history.
The American publisher Le French Books is trying to get lighter French mysteries to English-language readers. Its Winemaker Detective series (also available on video) by

Jean-Pierre Alax
and
Noel Balen
is popular. (Paula loves them.) Others, like

Frederique Molay's

Paris Homicide Mysteries might be in the coming years.
With luck, we'll see more in the future
More Bestsellers from 2016
We told you last month that Canadian

Louise Penny

was our best-selling author in 2016--topping the chart for the third consecutive year--evidence
our customers are truly international in the books they enjoy.
Still, despite our focus on books from all over the world, Great Britain is far and away our customers' biggest interest outside of the U.S. Furthermore, classic British is huge, bigger by far than U.S classics, possibly because many, many British authors wrote many, many books.
On the other hand, several authors of books set in Europe are immensely popular, especially

Martin Walker
and his Bruno, chief of police. And Scandinavia is still producing new authors like
Jussi Adler-Olsen
, whose books (and now videos) catch on.
If you haven't already embraced your desire to travel--if only by book--check out what other Mainely Murders' customers have made their favorites:
British Classic: After

Agatha Christie

, who is still the leader here, come

Catherine Aird

(very much in the classic style, though still alive),

Margery Allingham

,

Patricia Moyes

,

Dorothy Sayers

, and

Josephine Tey

.
British/Irish Contemporary: This list is basically the same as last year with

Ken Bruen

and

Tana French

for Ireland;

Ann Cleeves

(new to the list),

Elly Griffiths

,

P.D. James

,

Reginald Hill

,

Peter

Lovesey

,

Anne Perry

, and

Ruth Rendell

for England; and

Val McDermid

,

Denise Mina

,

Ian Rankin

, and

Caro Ramsay

for Scotland.
Italian:

Donna Leon

was our biggest seller (she's in our overall top ten) along with

Andrea Camilleri

. Appearing for the first time is

Iain Pears

, whose books, written between 1991 and 2000, about art theft in Italy are remarkably popular.
France:

Martin Walker

rules here. (Indeed, he is one of our overall top five bestsellers.) After that comes

Georges Simenon

. (We know, but we have only two other Belgian writers, neither of whom is a big seller.) Then there are

Mark Pryor

and

Cara Black

; yes, we know both are Americans, but they set their books in France.
Scandinavia:

Anne Holt

(Norway) remains our leader, although

Jussi Adler-Olsen

(Denmark and new to the list) is on her heels. Then there are more regulars:

Arnaldur Indridason

(Iceland),

Liza Marklund

(Sweden),

Henning Mankell

(Sweden),

Jo Nesbo

(Norway), and

Camilla Lackberg
(Sweden).
Our Travelogue: Paris and Beyond
We promised last month more from our travelogue, "How We Spent Our Winter Vacation" [subtitle: "An Ongoing Adventure"] so here goes . . .
First, understand that we love Paris and would be content to remain within the confines of the city's 20 arrondissements our entire stay. But, then, adventures await.
Many of those adventures--one year, a charming hotel in Barcelona; another, a canal boat ride in Bruges; another still, a personalized neighborhood walking tour in Rome--are the result of talking about books and travel with our customers.
This year, it was an exchange with a customer about
traveling and our shared love of trains. He recommended a wonderful book---

Ina Caro's

Paris to the Past, appropriately subtitled, "Traveling Through French History By Train," in which she describes 25 one-day train trips that depart from Paris and take travelers through 700 years of French history.
Some of the excursions--like a visit to the 12th-century Basilica of St. Denis--are as easy as a 30-minute ride on the Metro. Once there, you can see the first Gothic cathedral ever built, where stained glass windows were used for the first time, and the burial site of almost all the Kings of France.
Rouen--the site of Joan of Arc's death, the setting of Monet's famous 31 views of the Cathedral, and much more--is little over an hour trip by rail. But given that it is so near the coast, warmer weather would be helpful.
Easier, of course, is Chartres, one of the three greatest cathedrals in France, with its great rose window and classic position overlooking the once-prosperous cloth-producing town below. It is a favorite of ours.
Soldes!!
With Paris' reputation for sky-high prices, it's no wonder Parisians (and visitors) go nuts over the time-honored tradition of semi-annual sales. By law, sales are prohibited at any other time. In 2017, they are January 11-February 21 and June 28-August 1.
Those interested in fashion are the biggest
beneficiaries of the sales, but there are other deals. Even we--disinterested shoppers except for books!--can't help sometimes being drawn by the sale signs (Soldes!).
The espresso machines--in every brand, design, and color--are terribly appealing, but too heavy to schlepp home, we tell ourselves. (We did, however, purchase one for our Paris apartment.)
Ann occasionally succumbs to her love of boots. "We live in Maine, where boots are a necessity," she reasons.
A couple years ago, Paula could no longer resist the lure of half-price (even at that, 300 euros) oversized purses. She's still defending her purchase: "It holds practically everything I own."
What We're Reading
Ann's been busy with her classes (and homework) at the Alliance Francaise. She has been reading The Exploits of Arsene Lupin
(
Maurice Leblanc
) and
Maigret Sets a Trap (
Simenon
), in French, as well as
Agatha Christie's
Le Crime de l'Orient-Express
, but at the rate she's going, we'll be home by the time she completes them.
Paula:
I've spent much of the month catching up on the latest Scandinavian titles I've missed. Among those I've enjoyed most:
Lene Kaaberbøl
and
Agnete Friis
--whose first big hit

was The Boy in the Suitcase--are up to No. 4 (The Considerate Killer) in their series featuring Nina Borg, a Red Cross nurse in Copenhagen. (I've read, and enjoyed, every one.)
Jussi Adler-Olsen

is now up to six in his Department Q mysteries, introduced in The Keeper of Lost Causes (aka Mercy). His latest, The Hanging Girl, reinforces my desire to read each new title. (He's a huge favorite of Ann's.)
Viveca Sten

, a new-to-me Swedish writer, is now on the priority list for both of us, after reading Still Waters and Closed Circles, the only two of her eight titles--set on the Sandham Islands east of Stockholm--so far translated into English.
Both Ann and I make a point of re-reading (or occasionally reading for the first time) American and international writers from the past.
Cornell Woolrich
(1903-1968) has long been off the radar screen of most mystery readers. At one time spoken of as in the same company as
Dashiell Hammett
and
Raymond Chandler
,
Woolrich
, today, is remembered (if at all) for the screenplays adapted from his works.
Indeed, more of his works were the basis of films than any other author. My favorite, a 1942 short story, was the basis for

Alfred Hitchcock's

Rear Window. Another favorite was The Bride Wore Black
, written by
Woolrich
under one of his several pen names

William Irish

, and moved to the big screen by French film director François Truffaut.
Our winter vacation has given me time to re-visit both works. For me, they're just as enjoyable now as when I originally read them. Admittedly, however, I couldn't help but think of Jimmy Stewart and Grace Kelly, stars of the Hitchcock film, when reading the story of the wheelchair-bound NYC apartment dweller.
What You're Reading
Last month, we asked, "What new (to you) authors are you reading this winter?"
Some of you said you'd just been waiting for life to "slow down" before tackling some new authors. (Too many books, too little time?) Others admitted to sticking to "old favorites." (We understand that one!)
Our favorite blogger, Marilyn Brooks (
www.marilynsmyseryreads.com
), is always on the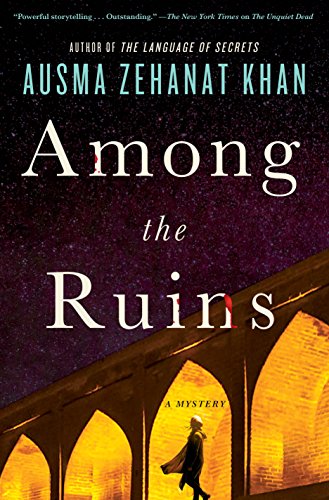 lookout for new reads. Next up on her reading list, she says, is Among the Ruins
by
Ausma Zehanat Khan
, featuring Esa Khattak, a second-generation Canadian Muslim, head of the Community Policing Section, and Detective Sergeant Rachel Getty, in Toronto.
"I thought her first book, The Unquiet Dead, was outstanding, so I'm looking forward to this one."
Susan Stewart of Kennebunk has been one of several "weather watchers," sending us ominous-sounding reports of the snow and cold, including pictures, while we're here in Paris. "Thank God for books," she says. "And, libraries, while you're away."
Susan offers up some comments on two of her recent reads, both new releases from favorite writers:
Thomas Perry's The Old Man. "I think it's one of his best, right up there with The Butcher's Boy and that's saying a lot. Dogs are involved (my favorite, black labs) but they aren't sentimentalized and they're an integral part of the story. What's not to like?"
Rennie Airth's

The Death of Kings. "Protagonist John Madden is too good to be true and his family is painted in such glowing terms that you want to shout, 'Hey, get real,' but it's a welcome change from all the dysfunctional people we read about every day. And the plot is well constructed with a few McGuffins out there to keep us on our toes."
If you're discovering new (to you) authors, let us know and we'll share your choices with others. Send to
info@mainelymurders.com
(subject line: winter reading).
Here's just a sampling of books set for March release. For a complete list, as well as those for the months ahead, visit
www.stopyourekillingme.com
.
Rhys Bowen

, In Farleigh Field [NS]
C.J. Box

, Vicious Circle [Joe Pickett #17]
John Bude

, Cheltenham Square Murder [NS]
William Brodrick

, The Day of the Lie [Father Anselm #7]
Laura Childs

, Pekoe Most Poison [Tea Shop #18]
Sheila Connolly

, Cruel Winter [County Cork #5]
Catherine Coulte
r
and
J.T. Ellison
,
The Devil's Triangle
[Brit in the FBI #4]
Clive Cussler
and
Justin Scott
,
The Cutthroat
[Isaac Bell #10]
Julia Dahl

, Conviction [Rebekah Roberts #3]
Vicky Delany

, Elementary, She Read [Sherlock Holmes Bookshop #1]
Stephen Dobyns

, Saratoga Payback [Charlie Bradshaw #11]
David Downing

, Lenin's Roller Coaster [Jack McColl #3]
Heather Graham

, A Perfect Obsession [New York Confidential #2]
Greg Iles

, Mississippi Blood [Penn Cage #6]
J.A. Jance

, Man Overboard [Ali Reynolds #12]
Owen Laukkanen

, The Forgotten Girls [Stevens & Windermere #5]
Adrian McKinty

, Police at the Station and They Don't Look Friendly [Sean Duffy #6]
Bill Pronzini

, The Violated [NS]
Fred Vargas

, Climate of Fear [Commissaire Adamsberg #8]
*

Lea Wait

, Tightening the Threads [Mainely Needlepoint #5]
Randy Wayne White

, Mangrove Lightning [Doc Ford #24]