Mystery Quiz
Our quizmaster is taking off the month. We suggest you do the same. Or, perhaps, read an extra book or two.
Happy Birthdays
Each month we note birthdays of some of the masters of the mystery genre, with hopes that readers might read (or re-read) one of their gems.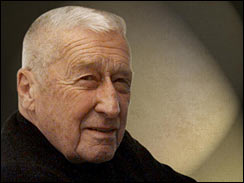 Mickey Spillane
,
creator of the PI Mike Hammer series, was born March 9, 1918, in Brooklyn. Designated a Grand Master by the Mystery Writers of America in 1996, he died in 2006.
Elizabeth Linington
, who also
wrote under the names of
Dell Shannon
and
Lesley Egan

,
among others, was born March 11, 1921, in Aurora, Illinois. Several times an Edgar finalist, she died in 1988.
Some of you already do this, but just a reminder that there's something you can do for other mystery readers--and it's free.
Forward them our newsletter. If they enjoy it and would like their very own free subscription, tell them to sign up by emailing us at info@mainelymurders.com.
We're pleased to have subscribers throughout the United States as well as many internationally.
What better way to carry your books (or anything else) and at the same time demonstrate your love of mysteries than with our signature black bag?
Made of durable fabric with reinforced 20-inch handles, the bag sports our recognizable logo. ($7)
Remember, if you've taken your Mainely Murders bag on a trip, let us know. Send your photo (jpg) and details to
info@mainelymurders.com.
Thank you!
Mainely Murders
and other small independent booksellers. At a time when
you have other choices
,
you've shown a commitment
to those of us who are part
of the local community and
who consider customers to
be friends and neighbors.
We take great pride in talking
with our clientele, whether
it's trading viewpoints on
favorites or recommending new titles and authors.
Bonjour,
Back home, it's difficult to believe that spring is
around the corner. But, here in Paris, we can. In the last month, we've had numerous opportunities for picnics in the Jardin du Luxembourg, the Tuileries, and the
Jardin des Plantes.
After arriving in Paris in mid-January, much of our time has been spent here in the city. Thanks to the American Library, we've been playing catch-up with books we missed reading last year as well as checking out just-released 2019 titles.
This month we'll spread our wings, heading to Normandy, a region we've never visited, yet one that still strongly reverberates among Americans of our generation. We'll also visit an as yet undecided French locale. (So many choices . . .)
We've heard that shipments of books are arriving in greater numbers at our winter "warehouse" (garage space provided by a friend). For those who wonder where our books "come from," rest assured that acquiring books is a year-round activity. While Paula revels in selling books, it's Ann who's behind the scenes tracking them down--some might say obsessively.
Customers who utilize their local libraries for the latest hardbacks will note that March is a big month for new releases.
In the meantime, we'll keep in touch. And thanks to those of you who have e-mailed us with recommendations for Paris restaurants, markets, and exhibits. We've collected many of our own favorites during our winters here, but we're always interested in something new.
Today, we're off to visit and lunch at the Rodin Museum, a Christmas present we receive each year from a longtime friend. If we're lucky, there will be tables open in the garden.
Au Revoir,
Following in the Footsteps...
Our winters in Paris are 100 percent vacation.
(Translation: no business tax deductions.) Still, while here, we never forget our love of mysteries, particularly the classics.
Agatha Christie

fans, like we are, are familiar with her novel The Mystery of the Blue Train, in which Hercules Poirot travels from Paris to the Mediterranean. Since the luxury overnight train was killed by high-speed trains, this is your and our only chance to witness the good life.
In honor of

Dame Agatha

, we couldn't resist a Valentine's Day luncheon at the Le Train Bleu, the iconic restaurant at Gare de Lyon, the departure point for the famous train. (For the curious, more at
Our 2018 Bestsellers
One look at the country's top selling crime writers in 2018--and, for that matter, year after year-- and it's obvious that our readers march to a different drum. That doesn't surprise us.
From the beginning, we've considered our customers to be serious mystery readers. That doesn't mean that we don't sell the "big name" authors. (We read them, so why wouldn't we sell them.) But, by and large, people come to Mainely Murders to discover new (to them) crime writers, hard-to-find foreign authors, the classics of yesteryear, and earlier titles of authors they've just discovered. They also come in search of what other like-minded readers have to say about their recent finds. Our customers are often our best sales staff.
With that said, you'll never find a

James Patterson
,
Janet Evanovich
, or

Stuart Woods

among our most popular books. (Most libraries do have these authors' latest--and before we do.)
Our list of Top Ten authors for 2018 is no surprise. Although, for the first time in several years,

Louise Penny
, our proverbial No. 1 seller, dropped to No. 2 (barely), behind another of our favorites, Britain's
Ann Cleeves
. The popularity of the author of the Vera Stanhope and Jimmy Perez (The Shetlands) series, both made into highly acclaimed television fare, and her output of more than 30 mystery titles likely explains her overtaking of

Penny

, whose Armand Gamache titles number only 14. (We anticipate no hard feelings; these women of mystery are good friends.)
Our Top Ten Authors
Ann Cleeves
Louise Penny
Martin Walker
Paul Doiron*
Donna Leon
Lea Wait*
M.C. Beaton
Elly Griffiths
Agatha Christie
Jean-Luc Bannalec
*Our best-selling Maine authors.
Six were in the Top Ten last year, and four simply moved up a bit to get in or get back in. It helps, of course, to have a long and popular series (or two like
Agatha Christie
,
Ann Cleeves
, and
M.C. Beaton
). On the other hand,
Jean-Luc Bannalec
made it in with just three books.
Generally, our leading authors had continuing strong sales of the first book in a series (starred below) as more people hear about the author from friends, book reviews, or us.
Our Top Ten Titles
*
Martin Walker
,
Bruno, Chief of Police/Death in the Dordoigne
*
Louise Penny
,
Still Life
*
Elly Griffiths
,
Crossing Places
*
Mick Herron
,
Slow Horses
Jean-Luc Bannalec
,
Murder on Brittany Shores
(2nd)
*
Lea Wait
,
Twisted Threads
Paul Doiron
,
Stay Hidden
(9th/newest)
*
L.C. Tyler
,
The Herring Seller's Apprentice
*
Bruce Coffin
,
Among the Shadows
*
Jussi Adler-Olsen
,
Keeper of Lost Causes/Mercy
Only The Herring Seller's Apprentice is an outlier, a clever and humorous story of a second-rate British mystery author and his devious and equally second-rate editor. Not for everyone--or even many besides Ann. But if you like word-play, this series could be for you.
The Nominees Are...
The winners won't be announced until later this year, but nominations have already been announced for the year's major mystery-writing awards.
The Edgar's, awarded by the Mystery Writers of America,
honor the best in mystery fiction and nonfiction produced the previous year. The Agatha Awards, named in honor of

Agatha Christie

, honor the "traditional" mysteries published last year.
This year's nominees include a Maine writer for each award.
Portland cop-turned-mystery writer

Bruce Coffin

is up for the Agatha for Best Novel for

Beyond the Truth

, the third in his Detective John Byron series.

Paul Doiron

is in the running for an Edgar for Best Short Story, for

"Rabid: A Mike Bowditch Short Story."
Your Mystery Dinner Party
Last month, we asked a question that we thought sure would elicit all sorts of interesting responses: "If you were to host a dinner party, which six mystery writers would you invite."
After hearing from you, we're wondering if we can wrangle an invitation to attend. We'll be happy to sit quietly in the corner and just listen.
Mary Ann Marchi
of Barrington, New Hampshire, is inviting two all-time greats,
Agatha Christie
and
Arthur Conan Doyle
, "
whose mysteries I have enjoyed for years. I would want them to sit on either side of me at the table."
Elsewhere around the table:
Louise Penny

: "
I love Three Pines and the wonderful characters who live there;"
Donna Leon

: "T
hrough her mysteries I see a side of Venice that was not visible to me on my two visits there;"
Susan Wittig Albert

: "I enjoy her characters and location of Pecan Springs, Texas;"
Anthony Horowitz

: "I started reading him because of his extraordinary work on tv's Midsomer Murders. I especially enjoyed Magpie Murders."
"If I could have eight at the table, I would add
Elizabeth George
for her Inspector Lynley mysteries and
Nancy Atherton
for her Aunt Dimity series.
Oh, and

P.D. James
and
Katherine Hall Page
and
Ngaio Marsh
. I need a larger table!"
Mary McDermott of Orleans, Massachusetts, is setting her dinner table for six: "
Louise Penny
because I love her characterizations and her descriptions of food;
M.C. Beaton
for her warmth and humor;
Betty Rowlands
for her descriptions of English village life;
Laura Childs
for her knowledge of tea;
Susan Wittig Albert
for her knowledge of herbs; and
Joanne Fluke
for her recipes."
Remembering

W. E. B. Griffin
William E. Butterworth III
, the prolific and best-selling author best known by his pen name
W. E. B. Griffin
, died February 12. He was 89.
Over a long career, he wrote more than 50 epic
military novels in seven different series. His books, translated throughout the world, sold more than 50 million copies. In recent years, many were co-written by his son,
William E. Butterworth IV.
The Attack, the 14th in his Badge of Honor series, is to be released in August.
What We're Reading
It's eternally sad to hear of the end of a most enjoyable series. I felt that way about

Ann Cleeves'

decision to conclude her wonderful series set on Scotland's Shetland Islands.
That's probably why I waited several months after
its release to read Wild Fire, the eighth and final Jimmy Perez novel. I just didn't want to let it end.
I needn't have worried.

Cleeves

concluded the series in the same fashion she introduced it--with clever, intricate plotting, memorable character development, and a most obvious affection for the Shetlands and its people.
It's a wise writer, like

Cleeves

, who knows when she's ready for a series to conclude--even if her fans are not. So far, she's expressed no intention of bringing her other popular series featuring Yorkshire DI
Vera Stanhope to a conclusion. But, when she does, I've every confidence that she's got many more stories to tell.
A bestselling writer apparently not ready to say goodbye to a much-loved series is 93-year-old

Andrea Camilleri

, Italy's most popular crime writer.
I never tire of Salvo Montalbano, the Sicilian police inspector star of the author's brilliant--and long-running--series. (Since 1994, 25 have been published.) My only regret is that English-language translations are usually about two years behind the Italian originals, although for once falling behind in my reading brought a hidden perk. The Pyramid of Mud (2018) and Death at Sea (2018) as well as The Overnight Kidnapper (2019) were awaiting me at the American Library. All three are quintessential Montalbano.
Selfishly, I hope

Camilleri

writes until he's 100.
Coming Soon
Steve Berry,

The Malta Exchange [Cotton Malone #14]
C.J. Box

, Wolf Pack [Joe Pickett # 19]
Laura Childs,

Broken Bone China [Tea Shop #20]
Harlan Coben

, Run Away [NS]
Catherine Coulter
and
J.T. Ellison
,
The Last Scandal
[Brit in the FBI #6]
Clive Cussler
and
Dirk Cussler
, C
eltic Empire
[Dirk Pitt #25]
Linda Fairstein

, Blood Oath [Alexandra Cooper #20]
Christopher Fowler

, The Lonely Hour [Bryant & May #16]
Elly Griffiths

, The Stranger Diaries [NS]
Iris Johansen

, Dark Tribute [Eve Duncan #24]
Donna Leon

, Unto Us a Son Is Given [Guido Brunetti #28]
Philip Margolin
,
The Perfect Alibi
[Robin Lockwood #2]
James Patterson
and
Brendan DuBois
,
The Cornwalls Are Gone
[NS]
Eliot Pattison

, Bones of the Earth [Shan Tao Yun #10]
David Rosenfelt,

Black and Blue [Doug Block #3]
Craig Russell

, The Devil Aspect [NS]
Customers Recommend
Susan Stewart of Kennebunk says she's at a loss during the winter months when Mainely Murders is closed. Thankfully, there's the local library, her "second favorite" source of mystery reads.
I suspect that I'm not the only mystery reader who finds great satisfaction in discovering a new series. And when the discovery comes during the prime stay-inside-and-read months, it makes those dark days and early sunsets much more appealing, even if it's raining little sleety needles or, more likely, snowing up a storm.
My new find is the Challis and Destry police
procedurals by Australian writer

Garry Disher

. Set in the Mornington Beach area south of Melbourne, where

Disher

himself lives, this particular location is one of the defining features of his work; his precise detail gives the reader a very strong sense of place.
From the beginning, I could visualize the area, its little towns, and even get a feel for its flora and fauna. An occasional kangaroo or koala shows up wandering through a village, apparently Australia's answer to our moose sightings. Of course, the seasons are completely reversed (Christmas in December is a prime beach day), but day-to-day life seems very similar to the way it shapes up here in Kennebunk.
Warning: The seven books in the series--The Dragon Man, Kittyhawk Down, Snapshot, Chain of Evidence, Blood Moon, Whispering Death, and Signal Loss--could be put in the noir category.
There are plenty of grisly murder scenes and DI Challis' criminal investigation team is made up of some very shady characters who bear careful watching (spoiler alert). But most are dedicated and energetic, and watching them sift through clues and come to a Eureka! moment makes for enjoyable reading.
To me, the books are in the

Michael Connolly

vein, good, sensible police procedurals with enough character infusion from the locals to add a bit of color. With a strong, often-disillusioned, but always on-the-side-of-law-and-order leader, who, like Harry Bosch, manages to stay on the straight and narrow while bucking the authority figures who seem to thwart him at every turn.
If you check out your friendly local library or wait until our favorite bookstore reopens, you'll find this series as well as other

Disher

mysteries, as he has 21 overall. He is, in fact, considered by many to be Australia's premier mystery writer, indeed one of its most famous writers period.