Mystery Quiz
Having celebrated Maine crime writers throughout the summer, we'll conclude the season with one more. Although not a Mainer (or even American) by birth, this writer lived here much of his life (and eventually died here), and used Maine as the setting for two titles in this long-running series about a pair of Amsterdam cops. Name him and his police officers.
Send your answer to
info@mainelymurders.com
(subject line: quiz). Winner will be randomly drawn from correct entries.
Congratulations to
Leah Smith
of Burtonsville, Maryland, who correctly identified internationally best-selling Irish author
John Connolly
as the creator of Charlie Parker, the author's protagoni
st who's always heading back "home" to Maine. Leah's entry, one of several correct ones we received, was good for a $25 Mainely Murders gift card.
_______________
Happy October
Birthdays
Each month we note birthdays of some of the masters of the mystery genre, with hopes that readers might read (or re-read) one of their many gems.
Helen MacInnes
, the Scottish
writer of numerous
romantic espionage novels, was born October 7, 1907, in Glasgow. Her books were written after moving to the U.S. in 1937. She died in New York City in 1985.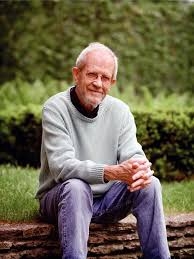 Elmore Leonard
, born in New Orleans on October 11, 1925, spent most of his life in Detroit, where he died in 2013. First known for westerns, he wrote 17 mystery and suspense novels and stories noted for their realism and dialogue. Many were made into movies. In 1993 he was designated a Grand Master by the Mystery Writers of America (MWA).
Evan Hunter
was born October
15, 1926. If the name isn't familiar, you might think of one of his several pseudonyms,
Ed McBain
(87th precinct books), the name under which he achieved his greatest fame. Awarded the Grand Master award by the MWA in 1987, he died in 2005.
October 19, 1931, was a former British intelligence

officer before he became a premier spy novelist. His most famous protagonist was George Smiley, who appeared in six books. He has received both the Crime Writers Association Diamond Dagger (1988) and the MWA Grand Master Award (1984).
Andrew Vachss
was born
October 19, 1942, in New York City. Many of his more than two dozen novels have focused on the dark underbelly of his hometown, especially that involving the abuse of children.
Simon Brett
, born October 28, 1945, in Surry, found his greatest success by combining his interests in crime writing and theater. His four series (Charles Paris, Mrs Pa rgeter, Fethering, and Blotto and Twinks) are all still active.
____________________
Thank you!
Thank you for supporting Mainely Murders Bookstore
and other small independent booksellers. At a time when you have other choices
,
you've shown a commitment
to those of us who are part of the local community and who consider customers to be friends and neighbors.
We take great pride in talking with our clientele, whether it's trading viewpoints on favorites or recommending new titles
and

authors.
Show Your
Mysterious Side
What better way to carry your books (or anything else) and at the same time demonstrate your love of mysteries than with our signature black bag.
Made of durable fabric with reinforced 20-inch handles, the bag sports our recognizable logo. ($7)
Remember, if you've taken your Mainely Murders bag on a trip, let us know. Send your photo (jpg) and details to
info@mainelymurders.com
______________________
Gift Cards
Our gift cards are available in any amount. The perfect gift for the holidays, birthdays, anniversaries, or "just because."
We're happy to take mail/phone orders and will send to you or directly to the recipient.
~~~~~~~~~~~~~~~~~~~~~~~
Parking
With success, our bookshelf space grows tighter. So, too, does parking.
You're welcome to park in our driveway. Street parking is available, as is space in the lot across Bourne Street.
While our neighbor, the Kennebunk, Kennebunkport, and Wells Water District, has been great about our customers parking in its lot, we know that spaces there are at a premium during the week until 3:30. Feel free to park there on Saturday.
Greetings,
It's October and summer is officially over--not,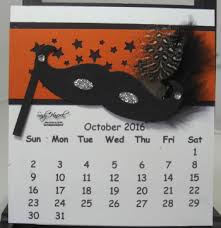 however, without acknowledging how wonderful it was. Warm and bright, it had to be perfect beach weather in Maine.
The people we saw (those who have been with us from the beginning to the many we continue to meet for the first time); the books that moved in and out of our shop; and, this year particularly, the events we hosted: a July appearance by authors

Lea Wait
and
Barbara Ross
, last month's talk/signing by
Gerry Boyle
and
Maureen Milliken
; and, sandwiched in there somewhere, our Cocktails and Crime gathering.
There's a different feeling in the air in October--and not just the departure of "summer folk" wrapping up their final vacation days or those closing up their Maine homes and the arrival of a different crowd (affectionately known as "leaf peepers"). With the first chill in the air, people are already stocking up on winter reads.
We will, however, close for a short hiatus between October 24 and November 8. But,
rest assured, we'll be back in the bookstore on Wednesday, November 9, with a fresh trove of books and perhaps a few stories to share.
We'll then be open with our regular hours (Wednesday-Saturday, 10-5:30) throughout November and December, closing December 31 until spring.
Paula and Ann
Our Maine Mystery Writers Contest
Congratulations to Gene and Gerry Rheault of
| | |
| --- | --- |
| | |
| | Gerry and Gene collected their prize, a tote bag filled with Maine mysteries and other goodies. |
Kennebunk and Port Richey, Florida, the winner of our 2016 Maine Mystery Writers Contest. Their entry was randomly chosen from those in this year's event.
Gene, especially, is a big fan of Maine crime writers, particularly

Paul Doiron
The contest has become a summer tradition here at Mainely Murders, not just because we enjoy the books of Maine mystery writers and want to support them but also because our customers do.
Throughout the summer months, those who purchased any book by a Maine author were entered in the contest: one entry for each book.
Deadline at Mainely Murders
"Deadline" was the theme of the afternoon here on
| | |
| --- | --- |
| | |
| | Cheryl Wallace of Portland |
September 10 when Maine newspaper reporters-turned-mystery novelists

Gerry Boyle
and
Maureen Milliken
, talked crime (both the real and the fictional), mingled with fans, and signed their books.
| | |
| --- | --- |
| | |
| Gerry and Maureen | |
Gerry
is the author of the 11-book series featuring Jack McMorrow, a small-town reporter in Androscoggin, Maine. The series began with
Deadline
(1993), with the latest,
Straw Man
,
released earlier this year.

Maureen's
No News Is Bad News
is the follow-up to her debut novel,
Cold Hard News,
featuring small town newspaper editor Bernie O'Dea.
Maureen talks with Debby Kerr of Kennebunk.
Every fan of

Louise Penny
secretly (or not-so-secretly) longs to travel to her idyllic little Quebec
town of Three Pines. Yes, despite knowing that the tiny hamlet--home to Clara, Ruth, Myrna, Oliver and Gabri, and, now, Armand and Reine Marie Gamache--exists only on the pages of
Penny's
books, it's become to some of us a "spiritual" home.
How is this for a surprise? North Carolina customers
Betty and Sheila sent us a

Louise Penny-

signed/inscribed copy of A Great Reckoning from the author's appearance in Asheville. Are our customers great or what?
That said, we're planning to head in that direction sometime this fall. We can't promise that we'll glimpse Gamache and his friends, but after reading A Great Reckoning
,
Penny's
latest and, some say, best, we can't stay away any longer.
In Bruno Country
Customers who visit our shop, or just read this
| | |
| --- | --- |
| | |
| | Time stands still in the weekday markets in French villages, like Bruno's St. Denis or in this one in a small town in Gascony. |

newsletter, know that Paula's favorite contemporary writer--yes, along with

Louise Penny
--is
Martin Walker
, whose tiny hamlet in southwestern France, she's yet to encounter.
You can imagine her delight
when customer and Kennebunk neighbor Don Michak forwarded photos from his visit to the Perigord region of France, near the fictional town of St. Denis, home to Benoît "Bruno" Courrèges, Chief of Police.
Don says that were Bruno to drive about 80 miles south of Bergerac in the Perigord Pourpre, he would arrive here, the Domaine de Pujo in Bas Armagnac, where he could taste some excellent armagnac and Floc.
Notice that Don didn't forget to take along his Mainely Murders book bag.
We Love Bookstores
We're not just booksellers; we're book and
bookstore lovers. That means we happily support all independent bookstores. We've long passed along our recommendations for bookstores near and far.
When customer Mary Nelson of Kennebunk recently traveled to the West Coast, she remembered our recommendation of our favorite Portland, Oregon, bookstore, the legendary Powell's.
Mary not only returned with a trove of books ("mostly cookbooks," she says), but souvenirs for us. Thanks, Mary.
Coming Soon
A sampling of October releases. Find a complete list at www.stopyourekillingme.com. We're happy to accept special orders for new releases.
Victoria Abbott

, The Hammett Hex [Book Collector #5]
Jefferson Bass

, Without Mercy [Body Farm #10]
Sara Blaedel

, The Killing Forest [Louise Rick & Camilla Lind #8]
Sheila Connolly

, Seeds of Deception [Orchard #10]
Jeanne M. Dams

, Smile and Be a Villain [Dorothy Martin #18]
Laura Childs
and
Terrie Farley Moran
,
Crepe Factor
[Scrapbooking #14]
Felix Francis

, Triple Crown [Jeff Hinkley #3]
Tana French

, The Trespasser [Dublin Murder Squad #6]
W.E.B. Griffin
and
William Butterworth
,
Broken Trust
[Badge of Honor #13]
Elly Griffith

, Smoke and Mirrors [Magic Men #2]
Laurell Hamilton

, Crimson Death [Anita Blake #25]
Charlaine Harris

, All the Little Liars [Aurora Teagarden #9]
Ellen Hart

, Fever in the Dark [Jane Lawless #24]
Keigo Higashino

, The Name of the Game Is Kidnapping [NS]
Peter James

, Love You Dead [Roy Grace #12]
Camilla Lackberg

, The Lost Boy [Patrik Hedstrom & Erica Falck]
*Al Lamanda

, With Six You Get Wally [John Bekker #5]
Jon Land

, Strong Cold Dead [Caitlin Strong #8]
Alexander McCall Smith
,
Precious and Grace
[Ladies #1 Detective Agency #17]
Susan Elia MacNeal
,
The Queen's Accomplice
[Maggie Hope #6]
*Douglas Preston
and
Lincoln Child
,
The Obsidian Chamber
[Aloysius Pendergast # 16]
*David Rosenfelt

, The Twelve Dogs of Christmas [Andy Carpenter #15]
John Sanford

, Escape Clause [Virgil Flowers #9]
Peter Turnbull

, A Dreadful Past [Hennessey Yellich #24]
*Lea Wait

, Dangling by a Thread [Mainely Needlepoint #4]
Randy Wayne White
,
Seduced
[Hannah Smith #4]
*Stuart Woods

. Sex, Lies, and Serious Money [Stone Barrington #39]
Customers' Favorites
Many thanks to those who have volunteered to share their lists of contemporary favorites.
Sue Speers of Kennebunk is Mainely Murders' webmaster--we call her "Madam"--as well as a longtime mystery reader. Her favorites:
Richard Konrad
of Kennebunkport offered up his current favorites. Like several of our customers, Richard placed
Thomas Perry
at the top of his list. [Paula suspects they spend too much time talking with Ann!]
3.
Minette Walters
(when, oh when will she publish again?)
4.
Stephen King
(The Bill Hodges Trilogy)
Steve Amedio
of Latham, New York, says it was almost impossible to limit his list to five. Like many of our customers, he was a big fan of the late
Robert B. Parker
--which reminds us that we'll have to soon poll customers about their favorite "classics." But, for now, Steve's top contemporary writers are:
Lisa Britt of Saco concedes she enjoys the "lighter side of murder," commonly called cozies, from both American and British authors. While she contributes her contemporary favorites here, she says she'll be primed when we query readers about the classic authors.
Lorraine Brown of Kennebunk lists her top five:
Marcia Clark (no, not tha t Marcia Clark!) of Kennebunk didn't surprise us by who topped her favorites' list:
1.
Marcia Clark
(yep, that one!)
Chris Holm

Wins Anthony Award
Maine's

Chris Holm

won top honors at this year's
Anthony Awards, presented at last month's Bouchercon 2016 in New Orleans.
Holm

received the Anthony for Best Novel for The Killing Kind, in which he introduces a hitman like no other, a likeable kind of guy, but a killer nevertheless.
What distinguishes Michael Hendricks are his targets--other hitmen. Once a covert operator for the U.S. military, Hendricks was presumed dead after a failed mission overseas. His "death" has made his job a little easier, not to mention lucrative--until now.
Holm's

follow-up, Red Right Hand, was released in September
.
Short and Dark
While short stories are not the taste of many mystery readers (their loss), they can be unrivaled in their intensity. Authors like

Scott Wolven
and
Megan Abbott
and others are so dark that it's often hard to read more than three or four stories in a row. [To have some perspective, this is Ann speaking.]
Subtitles are the hint on their level of darkness.

Wolven

, whose stories are frequently included in anthologies of The Best Mysteries, chose as his collection's title Controlled Burn: Stories of Prison, Crime, and Men.
Abbott
, recipient of an Edgar, chose A Hell of a Woman: An Anthology of Female Noir.
After recommending Controlled Burn to a customer who wanted pulps, he wrote back, "As promised, it was dark, hardboiled, and a good read." So serious pulp fans take note, these are the real thing.
Commentary: Girls Just Want to Have...
Marilyn Brooks
of Needham, Massachusetts, is not only a customer, but also the author of one of our favorite
mystery blogs.
It was with great interest that we read her summertime post about women mystery writers.
We, too, read The Atlantic article she cites, and several customers have recently mentioned it.
Well, women mystery writers finally are getting the attention that they deserve. A lengthy article in the July/August issue of The Atlantic
by
Terrence Rafferty
is an excellent critique of contemporary female authors in this genre and is definitely worth reading.
Of course, there have always been women who wrote mysteries, many of them absolute mistresses of the craft. Naturally,

Agatha Christie

,

Josephine Tey

,

Patricia Highsmith

,

Mary Roberts Rinehart

, and

Dorothy L. Sayers

are five names to reckon with from the Golden Age. And then there are contemporary women who began writing a couple of decades ago or more and whose novels are as fresh as ever:

Sue Grafton

,

Sara Paretsky

,

Margaret Maron

,

Marcia Muller

, and

Donna Leon

to name five more.
But

Mr. Rafferty's

article highlights a "third coming"
of women writers, authors whose heroines can out-tough any male detective around. Part of the re-blossoming, if I may coin a word, is the emphasis that these authors place on the feminine in their works. With contemporary bestsellers like Gone Girl, The Girl on the Train, The Luckiest Girl Alive, The Good Girl, All the Missing Girls, Pretty Girls, and The Girls: A Novel,
it's quite obvious that the focus has shifted from
Raymond Chandler's
"down these mean streets a man must go" to

Mr. Rafferty's

clever twist, "down these mean tweets a woman must go . . ." Or perhaps that should be girl.
Many of these new mysteries strongly ask the reader to cherchez la femme. But rather than look for the prototypical woman of the (prehistoric) pulps of the '30s and '40s, the bottle blonde with a slinky black dress cut down to there and up to here, now la femme is just as likely to be the police detective or the private investigator as she is to be the lady in distress. She may have her own detective firm, be a county sheriff, or have risen through the ranks of a city police department. Of course, she's also just as likely to be the villain(ess) as be the heroine, but that's what equal opportunity and Title IX mean.
Returning once again to The Atlantic
article,
Rafferty
includes the poets

T.S. Eliot
and
W.H. Auden
as among ". . . those of us who choose to entertain ourselves, from to time, with made-up stories of murder, mayhem, and deceit . . ."
Perhaps now, with the proliferation of women authors and protagonists, the late poets

Silvia Plath
and
Gwendolyn Brooks
could have their illustrious names added to the list of other serious writers who enjoyed reading about the investigative exploits or treacherous plans of their own sex.
Just sayin'.