MONTHLY QUIZ
Name three contemporary British women writers who have written series featuring women acting as detectives in the years immediately after World War I.
E-mail your answer to
info@mainelymurders.com
(subject line: monthly quiz). The winner, randomly drawn from correct respondents, will receive a $25 Mainely Murders gift card.
Last month's question obviously resonated with lots of people. We received a record number of respondents, nearly all of them correctly identifying

Maj Sjowall
and
Per Wahloo
as the duo who put Scandinavian mysteries on
the literary map long before the arrival of

Stieg Larsson
,
Henning Mankell
,
Jo Nesbo
,
Liza Marklund
,
Camilla Lackberg
, and other contemporary mystery writers.
Congratulations to Layne Lescault of Sandy Hook, Connecticut, whose name was randomly selected from the correct respondents to receive a $25 gift card.
Happy September
Birthdays
Each month we note birthdays of some of the masters of the mystery genre, with hopes that readers might read (or re-read) one of their many gems.
England's

Peter Lovesey

, born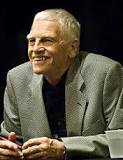 in Whitton, Middlesex, on September 10, 1936, is best known for his series featuring Richard Cribb and Edward Thackeray, policemen in Victorian London; Albert Edward (Bertie, Prince of Wales); Peter Diamond, a homicide detective in Bath; and Henrietta "Hen" Mallin, a police inspector in West Sussex.
Agatha Christie
, born September
15, 1890, in Devonshire, went on to define the British puzzle mysteries of the Golden Age, and created two of the most famous characters in detective fiction, Miss Jane Marple and Hercule Poirot. Designated a Grand Master by the Mystery Writers of America in 1955, she died in 1976.
Robert B. Parker

, best known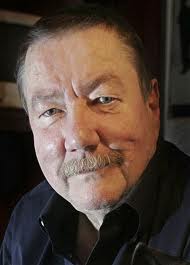 for his creation Spenser, was born September 17, 1932. His two other leading characters were Jesse Stone Sunny Randall, both of whom appeared in long-running series. A
2002 Grand Master designee, he died in 2010, although some of his series have continued under the authorship of others.
Stephen King, born September 21, 1947, in Portland, Maine, is best known for his horror novels. Yet his eight mystery stories in recent years have earned him three Edgar nominations and one Edgar. He was also a 2007 Grand Master designee.
Barbara Mertz
, born September 29, 1927, in Canton, Illinois, was known to mystery readers by her two pseudonyms,
Elizabeth Peters
and
Barbara Michaels
. Another Grand Master designee (1998), she died in 2013.
Michael Innes
(
John Innes Mackintosh Stewart
) was born September 30, 1906, in Edinburgh. Best known for his Oxford-educated Scotland Yard detective John Appleby, he died in 1994.
~~~~~~~~~~~~~~~~~~~~~
Large Print
We occasionally receive large-print mysteries. While they are rarely the most recent releases, they run the gamut from contemporary to classics, from cozies to thrillers. Space constraints prevent us from putting many on our shelves, so please ask if you're interested.
Signed Editions
We are first and foremost a mystery bookstore for readers--not collectors. But, we do have a limited inventory of books signed by their authors. Go to
www.mainelymurders.com
for a recently updated list.
All signed books, unless otherwise noted, are hardback, first edition titles in very good to fine condition. Prices do NOT include cost of shipping, which is via U.S.P.S.
~~~~~~~~~~~~~~~~~~~~~
PDA Discounts
Members of Portland Dine Around, Maine's premier dining/entertainment rewards program, enjoy a savings every time they shop at Mainely Murders.
Show your 2015 membership card and you're entitled to a special offer: buy two books and receive 50 percent off a third book of equal or lesser value.
Portland Dine Around--with over 300 affiliate partners from Rockport to Bethel, Portland, Kennebunk, and south--is valid through December.
_____________________
Parking
With success, our bookshelf space grows tighter. So, too, does parking for customers.
You're welcome to park in our driveway. Street parking is available, as is space in the lot across Bourne Street.
While our next door neighbor, the K
ennebunk, Kennebunkport, and Wells Water District, has been great about our customers parking in its lot, we know that spaces there are at a premium during the week until 3:30. Feel free to park there on Saturdays.
____________________
Thank you!
Thank you for supporting Mainely Murders Bookstore
and other small independent booksellers. At a time when you have other choices
,
you've shown a commitment
to those of us who are part of the local community and who consider customers to be friends and neighbors.
We take great pride in talking with our clientele, whether it's trading viewpoints on favorites or recommending new titles
and

authors.
Show Your
Mysterious Side
What better way to carry your books (or anything else) and at the same time demonstrate your love of mysteries than with our signature black bag.
Made of durable fabric with reinforced 20-inch handles, the bag sports our recognizable logo. ($7)
Gift Cards
Our gift cards are available in any amount. The perfect gift for birthdays, anniversaries, or "just because."
We're happy to take mail/phone orders and will send to you or directly to the recipient.
~~~~~~~~~~~~~~~~~~~~~~~
Greetings:
September signals summer's end to many people, but to us it's the start of the most beautiful time of the year. Does it get any better than fall in Maine?
Bittersweet moments, of course. We've said
More time for reading outside the shop. Yes, it's hard being us.
goodbye to many of our summer visitors--until next year. Now we get ready for those who make Maine (and Mainely Murders) a fall destination.
It's a little calmer, more time to talk to visitors. More time to sit outside without getting too hot.
We're open our usual hours and days, 10 a.m. to 5:30 p.m., Wednesday through Saturday. (It's probably too early to even mention it, but we will take a brief hiatus in late fall for a Southern California buying trip--dates to be announced later.)
In the meantime, lots of things are happening here. Books arrive almost daily. (We also ship out books almost daily.) We're planning a couple events of Crime and Cocktails (homicide and hors d'oeuvres), and possibly a Harvest Festival of Culinary Crimes. Our outdoor Sunshine Sale area will remain stocked (and re-stocked) as weather permits; so it's a great time to think of winter reading.
Hope to see or hear from you soon.
Paula & Ann
Partners in Crime
P.S.

Louise Penny

fans rejoice. Armand Gamache and all our friends in Three Pines are back in The Nature of the Beast, the eleventh in this most exquisite series. Call (or write) ahead so we can make sure to have a copy for you. Of course, previous books are also in stock here.


Maine Mystery Writers Contest
Only 15 days remain* to get into our Maine crime writers contest. Entrants will have purchased
any book (new or used, hardback or paper) by a Maine writer by September 15. (No restrictions on how often you can enter; one entry for each book purchased.) The winner will be announced October 1.
*In truth we'll be open only eight of those days. Mail orders will be accepted for the entire period.
The Traveling Book Bag
Ross
and
Priscilla Wyman took a break from their Nordic cruise to send this photo from their travels to Geirangerfjord, Norway. One of the small dots in the background is their moored cruise ship. The fjord, designated a UNESCO World Heritage Site, is one of the most visited sites in Norway
Don't Let These Writers Pass You By
Thanks for the positive feedback about this column last month. So, again, we've taken a look at writers we think don't get the attention they deserve.
If some are unfamiliar to you, we challenge you to give them a try.
I've said this before, but

Laura Lippman

is just too
good to be overlooked when you're compiling your reading list. (Yes, we see a lot of lists used by our customers.)
Critically acclaimed, yes. She's won more mystery writing awards (Edgar, McCavity, Shamus, Anthony, Wolfe) than I can count for her Tess Monaghan, reporter-turned-PI, series and probably as many for her standalones. So, why are there so few people, at least among our customers, who read her?
My theory:

Lippman

writes about a place many don't want to visit (even on the printed page)--Baltimore. We want to read about places where crime is the exception, not the rule. Not so Baltimore.
Perhaps it runs in the family. Her husband is
David Simon

, maybe the all-time best chronicler of life on the mean streets of an inner city (e.g., Baltimore). In addition to award-winning non-fiction, the ex-newspaperman was the creator, executive producer, and head writer of what was arguably the best TV series ever: HBO's The Wire (2002-2008)--as relevant today as when it was filmed.
Hush, Hush
is
Lippman's
latest Tess Monaghan book, after a four-year hiatus from the character, but not from writing altogether, with three non-series mysteries filling in the time. My passion for
Lippman
goes all the way back to her first Monaghan book,
Baltimore Blues
(1997), and it's been unwavering.
If you haven't given her a try--or it's been a while--do so. You will likely become a fan.
Susan Hill

is a big deal in her native England. A
ppointed Commander of the Order of the British Empire (CBE) for her services to literature, her outpouring of published work is phenomenal.
While in a writing career that's spanned 50 years--fiction and non-fiction, children and adults, mainstream literature and various genres--her mysteries are the most captivating. Yet, she is likely among the best mystery writers you've never read.
Hill's mysteries, featuring
Simon Serrailler, chief inspector in the small (and fictional) cathedral town of
Lafferton, England
,

have it all: engaging/memorable characters, atmospheric (and sometimes haunting) settings, deft prose, and absorbing stories.
It's through Serrailler that she takes aim at provocative issues like child abuse, prostitution, assisted suicide--stories that are not always pretty, but are not laden with gratuitous sex and violence. Always in the background is exploration of the lives of the chief inspector and those around him.
If you're looking for a new (to you) British author, try

Susan Hill

. She's no writer of British cozies, but she may still be your cup of tea.
Arnaldur Indridason

(Paula)
Call me a wimp, but I find it much easier to read about cold, dark Iceland during the beautiful warm days of summer and early fall. And, no one writes about Iceland like

Indridason

.
It's been several years now since I read Jar City, book one in his series featuring
Erlendur Sveinsson, a detective inspector, and his colleagues Sigurdur Oli and Elinborg, in Reykjavik. Since then, the series--Silence of the Graves, Voices, The Draining Lake, Arctic Chill, Hypothermia, Outrage, Black Skies, Strange Shores, and Reykjavik Nights--has become a perennial favorite for international honors. The next, Into Oblivion, is set for release in the United States in February.
Some of you may recall that we were so captivated that we booked Icelandic Air--and a four-day stopover in Reykjavik--for one of our winter trips to Paris. (Should you wonder, winters there can be quite mild--as least by Maine standards.)
Indridason

, while our favorite and the most prolific writer of Icelandic thrillers, is not alone. Another one I enjoy is
Yrsa Sigurðardóttir's
series about
Thóra Gudmundsdottir
, a lawyer in Reykjavik.
Both writers paint a picture of their tiny island country--its geography, its people, and its culture--that literally pops off their canvas of words. Icelanders are a very proud people, particularly of their language and its literature. Even in translation, these two writers are evidence of the high level of Icelandic literacy and public support.
Only rarely do I read novels or advanced reading copies of authors I've never heard of, but

Bernhard Aichner's

Woman of the Dead, translated from German, just caught my attention. The stunning first chapter of the book then sealed it.
Blum, just Blum, is an undertaker in Austria, happily married, the mother of two. Then her husband is killed by a hit-and-run driver. Going through his office she learns it was probably not an accident. She vows vengeance. Any one of us can do that--she is serious.
Great twists and turns. And best of all, it's the first book in a trilogy. (Not for those who object to violence and

imaginat
ive revenge.)
I read the recent book in

Thoft's

Fina Ludlow series--Brutality (2015)--because I thought I should read about the new woman PI in Boston. It was pretty good so I read the other two--Loyalty (2013) and Identity (2014). I'm still not sure why she hangs in there with her uber patriarchal father, but her horribly dysfunctional, successful family does have its own fascination.
Basically, Fina works for her father's law firm. (She was intended to be a lawyer like her three brothers, but it bored her.) She can, kind of, take other jobs, but they usually segue into something for the family.
Thoft

knows Boston pretty well having grown up and gone to college there. So there is a good Boston feel. And Fina is a nice aggressive PI. I'll keep my eye out for the next one.
Now to an old favorite. A String of Beads
is
Perry's
latest Jane Whitefield book. For those in the know, Jane just can't quite give up her former career as a "guide" helping people escape bad situations where the cops really can't help. She keeps promising her somewhat boring doctor husband, but . . .
This time the clan mothers of her Tonawanda band
of the Senecas ask her to help a childhood friend she hasn't seen for years. Suspected of a sniper killing, he went into hiding. The clan mothers want him delivered safely into police hands. She can't refuse.
Jane tracks him down, and then realizes police hands will probably not be safe. And we're off.
I love it, maybe not so much as the Butcher Boy series, but how could she compete with the Butcher Boy? And the reader can
learn a lot about the Senecas. Not really sure the reader learns anything from the Butcher Boy other than don't cross him.
Our Customers Recommend
As we've mentioned before, Marilyn Brooks of Needham, Massachusetts, is one of our favorite bloggers
(

marilyn

s

mystery

reads.com

).
This month we've again asked her to share what she's been reading.
The Late Scholar
is the fourth book in

Jill Paton Walsh's

series based on the characters created by

Dorothy L. Sayers

. It brings Peter, now the Duke of Denver due to the death of his older brother, and his wife Harriet Vane to 1953. Following in the footsteps of previous dukes in the Wimsey family, Peter is now a Visitor, a kind of arbiter of disputes, for St. Severin's College, Oxford.
Lord Peter has been called to St. Severin's to decide on whether to sell a manuscript ascribed to King Alfred the Great. The college's Fellows are equally divided on the sale, half believing that to survive financially the college must sell the manuscript, the other half believing that to sell this historical document undermines the integrity and historical mission of St. Severin's.
Several deaths occur that seem to be related to the manuscript. But can such high feelings actually be due to a manuscript a thousand years old, Peter wonders. Or is there a more mundane reason for the emotions and deaths at St. Severin's?
Jill Paton Walsh
has done a wonderful job in bringing
Dorothy L. Sayers'
characters into the second half of the twentieth century without losing what made them significant when they were first created. Welcome back, Lord Peter and Lady Harriet.
"Give an inch and they'll take a mile" as the saying goes. Sure enough, Clara Whetstone of Kennebunk (Ann's mother) wants an addendum to her last month's recommendations.
I'm too old to get interested in new authors, so I'm back to reading old favorites. Thankfully, there are those who are just as engaging the second (or third) time around, like
Ngaio Marsh

,
Margery Allingham
,
and
Agatha Christie
among others. I wonder if you can say that about many modern day writers?
I also want to stand up for short stories, which I have always loved. They are handy when I don't have a long time to read or when I don't want to start a new book just then. (And they are perfect when I have to wait for Ann as she visits a library sale.) I especially like short stories by classic British authors.
Mainely Murders is an independent specialty mystery bookstore devoted exclusively to suspense, crime, and detective fiction. Our stock of used recent and hard-to-find hardcover, trade paper, and mass market volumes ranges from classics and cozies to tough guys and thrillers.