Mystery Quiz
He's not a "real" Mainer, but you'd never know it from the number of times his series' protagonist returns to Maine. Name this Irish author of numerous international bestsellers.
Send your answer to
info@mainelymurders.com
(subject line: quiz). Winner will be randomly drawn from correct entries.
We finally stumped readers! We received no correct responses to our August quiz, in which we asked you to identify the
Maine-connected writers who wrote about:
1. a Maine border patrol agent (

D.A. Keeley

),
2. a professor who was once with the CIA (

Gail Lynds

), and
3. an ex-national security adviser-turned-DC lawyer (

William S. Cohen

).
_______________
Happy September
Birthdays
Each month we note birthdays of some of the masters of the mystery genre, with hopes that readers might read (or re-read) one of their many gems.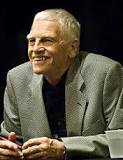 England's

Peter Lovesey

, born in Whitton, Middlesex, on September 10, 1936, is best known for his series featuring Richard Cribb and Edward Thackeray, policemen in Victorian London; Albert Edward (Bertie, Prince of Wales); Peter Diamond, a homicide detective in Bath; and Henrietta "Hen" Mallin, a police inspector in West Sussex.
Agatha Christie
, born September 15, 1890, in Devonshire, went on to define the British puzzle mysteries of the Golden Age, and created two of the most famous characters in detective fiction, Miss Jane Marple and Hercule Poirot. Designated a Grand Master by the Mystery Writers of America in 1955, she died in 1976.
Robert B. Parker
, best known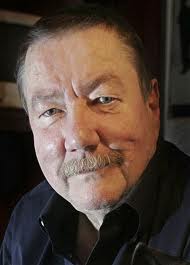 for his creation Spenser, was born September 17, 1932. His two other leading characters were Jesse Stone and Sunny Randall, both of whom appeared in long-running series. A 2002 Grand Master designee, he died in 2010, although some of his series have continued under the authorship of others.
Stephen King
, born September 21, 1947, in Portland, Maine, is best known for his horror novels. Yet his eight mystery stories in recent years have earned him three Edgar nominations and one Edgar. He was also a 2007 Grand Master designee.
Barbara Mertz
, born September
29, 1927, in Canton, Illinois, was known to mystery readers by her two pseudonyms,
Elizabeth Peters
and
Barbara Michaels
. Another Grand Master designee (1998), she died in 2013.
Michael Innes
(

John Innes Mackintosh Stewart
)
was born September 30, 1906, in Edinburgh. Best known for his Oxford-educated Scotland Yard detective John Appleby, he died in 1994.
Last month, we incorrectly
listed

Earl D. Biggers

as having been born in 1910. Thanks to Lisa Britt
of Saco who caught (and corrected) the error.
Biggers
was born August 26, 1884, and died April 5, 1933.
____________________
We like to think that Mainely Murders has an international flair--be it the authors and titles we carry or the customers we meet.
That said, we now also accept the euro and the British pound (at prevailing exchange rates).
We hope it will be a convenience for customers from Great Britain and EEU countries, or, more likely, our American customers who return from vacation with a pocket or wallet filled with "odd" currency.
We regret that our currency exchange is limited. As always, we'll accept the Canadian dollar from our northern friends.
Thank you!
Thank you for supporting Mainely Murders Bookstore
and other small independent booksellers. At a time when you have other choices
,
you've shown a commitment
to those of us who are part of the local community and who consider customers to be friends and neighbors.
We take great pride in talking with our clientele, whether it's trading viewpoints on favorites or recommending new titles
and

authors.
Show Your
Mysterious Side
What better way to carry your books (or anything else) and at the same time demonstrate your love of mysteries than with our signature black bag.
Made of durable fabric with reinforced 20-inch handles, the bag sports our recognizable logo. ($7)
Remember, if you've taken your Mainely Murders bag on a trip, let us know. Send your photo (jpg) and details to
info@mainelymurders.com
______________________
Gift Cards
Our gift cards are available in any amount. The perfect gift for the holidays, birthdays, anniversaries, or "just because."
We're happy to take mail/phone orders and will send to you or directly to the recipient.
~~~~~~~~~~~~~~~~~~~~~~~
Parking
With success, our bookshelf space grows tighter. So, too, does parking.
You're welcome to park in our driveway. Street parking is available, as is space in the lot across Bourne Street.
While our neighbor, the Kennebunk, Kennebunkport, and Wells Water District, has been great about our customers parking in its lot, we know that spaces there are at a premium during the week until 3:30. Feel free to park there on Saturday.
Greetings:
We just couldn't resist a late-summer bouquet featuring Love-Lies-Bleeding. (Thanks to L.C. Healey for the photo.)

_________________
Ah, September. Last month, we asked, "Does it get any better than summer in Maine?" Well, maybe, and it's right around the corner: Autumn.
But, we haven't said goodbye to summer yet. We'd like to stretch it out a little more.
Join us Saturday, September 10, at 3 p.m. when we welcome Maine mystery writers
Gerry Boyle
and
Maureen Milliken
, as they discuss their latest releases, greet readers, and sign books. (See below.)
In the meantime, our Garden Plot still overflows with whodunits with a horticultural flair, our sale cabinet is restocked every day, and more titles find their way onto our already-full bookshelves.
Here's to the final days of summer ahead.
Partners in Crime
P.S. Only two weeks remain in our
Maine Mystery Writers Contest. With the purchase of any book (new or used, hardback or paper) by a Maine writer through September 15, customers are entered into the contest. Enter often. One entry for each book purchase.
The winner, and his or her prize, will be announced in our October newsletter.
_______________________________________
Meet the Authors
Crime and Cocktails: A Recipe for Fun
Start with a gathering of mystery lovers, add lively conversation, and sprinkle with mysterious-sounding food and drink. The result was a wicked fun afternoon at Mainely Murders on Saturday, August 13.
Customers with us from day one as well as those who have only recently discovered our little spot of mystery paradise joined us for a lovely afternoon.
Wending our way through old (and new) friends in front of the shop and in the garden--occasionally returning to the cash register to ring up purchases--we were both struck by the thought that we enjoy a pretty nice life here at Mainely Murders.
Crime and Cocktails has become a summer tradition. If you weren't able to join us this time, don't worry, there will be more. A special thanks to Linda Healey of Kennebunk, who served up the murderous meatballs, killer stuffed tomatoes, lobster deviled eggs, jalapeno peppers, and other fare.
More Maine Wilderness
Mike Bowditch,

Paul Doiron's

state game warden, has been taking us into the Maine wilds ever since his much-heralded debut in The Poacher's Son. In doing so, he's become a favorite of many readers.
We hope Peyton Cote,

D.A. Keeley's

U.S. Border
Patrol agent in Aroostook County, earns as many followers. She's a success in a male-dominated profession and she carries a gun. What's not to like? She's also a single mom, trying to balance her professional and private lives while surrounded by those who would like to see her fail.
After seven years on duty on the Texas border, Peyton has come home to her native Maine in hopes of providing a better life for her son. But the simple life she recalls as the daughter of a potato farmer has changed--and not for the better. To her sorrow, no place is immune to drugs, poverty, and family breakup.
After Bitter Crossing and Fallen Sparrow
,
Peyton
returns in Destiny's Pawn. When she discovers a 13-year-old Ukrainian boy (Runaway? Kidnap victim? Asylum seeker?) while on a routine border check, she finds herself in the middle of a decade's old mystery.
For those who like to know such things,

Keeley,

under his real name

John R. Corrigan

, is the author of a five-book series featuring a professional golfer.
Criminous Germany
Until recently Germany was mostly represented on our shelves by World War II-related mysteries. (Not everyone's taste.) That is changing as the number of contemporary German-language crime novels (crimi) translated is on the rise.
Jacob Arjourni's
German-Turkish private eye and
Wolf Haas'
darkly comic Austrian Inspector Brenner were already on our shelves. But finally, a more mainstream series has appeared.
A recent "discovery"--that's what we call "new-to-us" authors--is

Nele Neuhaus

, whose series features the investigative team of Pia Kirchhoff and Oliver von Bodenstein. Characterized by intricate plotting, it now numbers four in translation with the 2016 addition of I Am Your Judge.
Set in the Tanus mountain region (think Frankfurt), these intelligent police procedurals are strong on solid plotting and multiple story lines, as well as character development.
Perhaps the only drawback is that, like many other international authors,

Neuhaus'

English translations have been published out of their original order, which tends to irritate character-driven readers. (Think Paula.)
Still, however you come to

Neuhaus'

books--The Ice Queen, Snow White Must Die, Bad Wolf, I Am Your Judge--you'll find an author well worth adding to your reading list. (Interesting to note that she had to self-publish her first two books--yet untranslated--before she was picked up by a German publisher.)
Volcanic Thrillers
American fans of Scandinavian noir needn't look far from the U.S. to discover captivating mystery fiction. Icelandic writers produce some of the most seriously mind-blowing crime writing today.
Arnaldur Indridason
and
Yrsa Sigurdardottir
, the best-known and most-widely translated of the Icelanders, are paving the way for what we hope will become a further explosion of Icelandic mysteries.
Into Oblivion is

Indridason's

most recent translated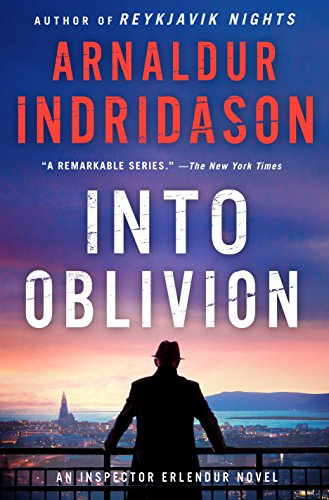 Reykjavik thriller. It brings to 11 the number of books in the series featuring Detective Inspector Erlender Sveinsson and his colleagues, after their introduction in Jar City (2004). Along the way, the author has been short-listed for virtually every major European prize.
If I

ndridason
is the king of Iceland's crime writers,
Sigurdardottir
is clearly the queen. Her first book, Last Rituals, translated into English in 2007, has been followed by six others in her series featuring Reykjavik lawyer Thora Gudmundsdottir. Last month's release, Why Did You Lie, is a standalone.
From a country that is practically devoid of real-life murder,

Sigurdardottir
, along with
Indridason
, has managed to create, book after book, truly captivating stories.
Only a few other writers regularly invent crime in Iceland. While Englishmen

Michael Ridpath

(four
Magnus Jonson novels) and

Quentin Bates

(three Gunnhildur "Gunna" Gísladóttir novels set in a village in northeastern Iceland) have Icelandic series, the only other translated Icelandic mystery author is

Viktor Arnar Ingolfsson

, three of whose six nonseries mysteries are in English.
Coming Soon
A sampling of September releases. Find a complete list at www.stopyourekillingme.com. We're happy to accept special orders for new releases.
Pieter Aspe

, The Fourth Figure [Peter Van In #4]
M.C. Beaton

, Pushing Up Daises [Agatha Raisin #27]
James Benn

, Blue Madonna [Billy Boyle #11]
Alan Bradley

, Thrice the Brinded Cat Hath Mew'd [Flavia de Luce #8]
Harlan Coben

, Home [Myron Bolitar #11]
Margaret Coel

, Winter's Child [Wind River Reservation #20]
Catherine Coulter

, Insidious [FBI #20]
Reed Farrel Coleman

, Robert B. Parker's Debt to Pay [Jessie Stone continuation]
Clive Cussler
and
Robin Burcell
,
Pirate
[Sam & Remi Fargo #8]
Bruce DeSilva

,
The Dread Line
[Liam Mulligan #5]
Gerald Elias

, Playing With Fire [Daniel Jacobus #5]
Joanne Fluke

, Christmas Caramel Murder [Hannah Swensen #20]
J.M. Gregson

, Final Act [John Lambert & Bert Hook # 29]
Lotte
and
Soren Hammer
,
The Vanished
[Konrad Simonsen #3]
Sophie Hannah,

Closed Casket [Hercule Poirot continuation]
Carl Hiaasen

, Razor Girl [NS]
*

Chris Holm

, Red Right Hand [Michael Hendricks #2]
J.A. Jance

, Downfall [Joanna Brady #17]
Craig Johnson

, An Obvious Fact [Walt Longmire #12]
Michel A. Kahn

, The Dead Hand [Rachel Gold #10]
Alex Kava,

Reckless Creed [Ryder Creed #3]
William Kent Krueger

, Manitou Canyon [Cork O'Connor #15]
Archer Mayor

, Presumption of Guilt [Joe Gunther #27]
Leslie Meier

, British Manor Mystery [Lucy Stone #23]
Stuart Neville

, So Say the Fallen [Serena Flanagan #2]
Carol O'Connell

, Blind Sight [Kathleen Mallory #12]
James Patterson
and
Maxine Paetro
,
Woman of God
[NS]
Anne Perry

, Revenge in Cold River [William Monk #22]
J.D. Robb

, Apprentice in Death [Eve Dallas #43]
Jeffrey Siger

, Santorini Caesers [Andreas Kaldis #8]
Karin Slaughter

, The Kept Woman [Will Trent & Sara Linton #6]
Robert K. Tanenbaum

, Infamy [Butch Karp & Marlene Ciampi #28]
*Lea Wait,

Shadows on a Morning in Maine [Shadows Antique Prints #8]
David Wishart

, Foreign Bodies [Marcus Corvinus #18]
Customers' Favorites
W
e love to hear about your favorite authors. If you'd like to share yours, send to
i
nfo@mainelymurders.com
(subject line: favorites).
Shelley Cohen-Konrad of Kennebunkport weighed in with her current favorites, but says limiting her choices to only five was "very difficult."
Charlie and Cheryl Wallace o
f South Portland, like many couples, enjoy some of the same authors--note that
Paul Doiron
tops each of their lists.
Charlie lists his top five favorites:
Cheryl's list:
Zak Johnson of Portsmouth, who invariably introduces us to a new author each time he visits, weighed in with his current favorites:
*Newman

, he points out, "writes Sherlock Holmes' pastiches from the perspective of Moriarty's henchman, Col. Moran."
Leigh Curry
of New York City is another customer who also recommends fine, but less well-known, writers--in this case,
Don Winslow
.
Readers Recommend
Marilyn Brooks of Needham, Massachusetts, is not only a customer, but also, as readers are aware, the author of one of our favorite mystery blogs
. It's surprising how often we seem to be on the same wavelength. She recently blogged about
Maureen Milliken
, who will be with us on September 10.
In

Maureen Milliken's

No News Is Bad News,
newspaper reporter/editor Bernadette "Bernie" O'Dea's life has been chaotic since her move to Redimere, Maine.
In her previous novel, Cold Hard News, which takes place several months before this book begins, Bernie and the town's new chief of police, Pete Novotny, were involved in a murder investigation and a struggle for their lives. It looks as if history is now repeating itself.
No News is Bad News, the second book in this series, opens in 2009, but it has its true beginning several years earlier in Philadelphia. At that time Pete was a detective searching for a missing teen, JP Donovan, the youngest child in a very dysfunctional family. The police had no luck in tracing JP over a two-year period, despite an almost obsessive investigation on Pete's part.
Then, four years after JP's disappearance, a boy is found in Redimere's woods by a local police officer. After he's brought to the police station, the youth initially refuses to talk to anyone. Finally he walks over to a wall covered with fliers of missing children, points to a photo of JP, and says, "That's me."
After Pete picks the teenager up in Redimere and drives him back to Philadelphia, the Donovans, mother and sister, welcome the boy with open arms and even have a huge party to celebrate his return. So why does Pete feel as if the whole event is staged? Would any mother say a boy was her son when he wasn't? Pete doesn't understand it. Even though Pete has left Philadelphia and moved to Redimere to head its police department, he hasn't forgotten about the Donovan case.
At the same time, Bernie is struggling with a variety of issues. She's determined to keep the town's weekly newspaper afloat, but at times it seems like an uphill battle. She also wants to make sense of the unexpected appearance at her home of her youngest brother, Sal. He tells her he's been fired from his teaching job for plagiarism, something Bernie can hardly believe. He's invited himself to stay with Bernie until he figures out how to tell their extremely accomplished parents and siblings about his being fired and until he decides what he wants to do with the rest of his life. Bernie is (mostly) happy to have his company, but she's not certain Sal has told her the whole story.
And to add to the above mix, Bernie isn't sure about her feelings for Pete. He's told her he loves her, but her response has been only silence. She likes him, certainly, but is she ready for love?
Maureen Milliken

has written a terrific mystery. The fast-paced plot is totally believable, as are the characters, and the small-town setting works to help the reader understand life in a northern Maine town where everyone knows everyone else. Bernie O'Dea is a heroine to watch.