Mystery Quiz
It doesn't often happen, but we stumped you with our August quiz when we challenged you to identify
three Maine mystery writers and their Portland Police Department protagonists.
We considered not revealing the answer, but these Portland-based series are too good to be kept secret. Four writers and their protagonist cops:

Gerry Boyle
, Brandon Boyle;
Bruce Coffin
, John Byron;
Kate Flora
, Joe Burgess; and
James Hayman
, Mike McCabe and Maggie Savage.
Happy Birthdays
Each month we note birthdays of some of the masters of the mystery genre, with hopes that readers might read (or re-read) one of their many gems.
England's
Peter Lovesey
,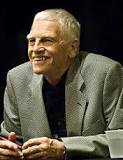 born in Whitton, Middlesex, on September 10, 1936, is best known for his series featuring Richard Cribb and Edward Thackeray, policemen in Victorian London; Albert Edward (Bertie, Prince of Wales); Peter Diamond, a homicide detective in Bath; and Henrietta "Hen" Mallin, a police inspector in West Sussex.
Agatha Christie
, born September 15, 1890, in Devonshire, went on to define the British puzzle mysteries of the Golden Age, and created two of the most famous characters in detective fiction, Miss Jane Marple and Hercule Poirot. Designated a Grand Master by the Mystery Writers of America in 1955, she died in 1976.
Robert B. Parker
, best known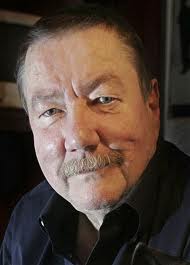 for his creation Spenser, was born September 17, 1932. His two other leading characters were Jesse Stone and Sunny Randall, both of whom appeared in long-running series. A 2002 Grand Master designee, he died in 2010, although some of his series have continued under the authorship of others.
Stephen King
, born September 21, 1947, in Portland, Maine, is best known for his horror novels. Yet his mystery stories in recent years have earned him three Edgar nominations and one Edgar. He was a 2007 Grand Master designee.
Barbara Mertz
, born
September 29, 1927, in Canton, Illinois, was known to mystery readers by her two pseudonyms,
Elizabeth Peters
and
Barbara Michaels
. Another Grand Master designee (1998), she died in 2013.
Michael Innes
(
John Innes Mackintosh Stewart
)
was born September 30, 1906, in Edinburgh. Best known for his Oxford-educated Scotland Yard detective John Appleby, he died in 1994.
____________________
Some of you already do this, but just a reminder that there's something that you can do for other mystery readers--and it's absolutely free.
Forward them our newsletter. And, if they enjoy it and would like their own free subscription, tell them to sign up.
We're pleased to say that we have subscribers throughout the United States as well as many internationally.
__________________
Parking
With success, our bookshelf space grows tighter. So, too, does parking for customers.
You're welcome to park in our driveway. Street parking is available, as is space in the lot across Bourne Street.
While our neighbor, the Kennebunk, Kennebunkport, and Wells Water District, has been great about our customers parking in its lot, we know that spaces there are at a premium during the week until 3:30. Feel free to park there on Saturday.
We like to think that Mainely Murders has an international flair--be it the authors and titles we carry or the customers we meet.
That said, we accept other modes of cash payment: the euro and the British pound (at prevailing exchange rates).
We hope it's a convenience for customers from Great Britain and Europe, or, more likely, our American customers who return from vacation with a pocket or wallet filled with "odd" currency.
We regret that our currency exchange is limited. As always, we accept the Canadian dollar from our northern friends.
~~~~~~~~~~~~~~~~~~~~
Show Your
Mysterious Side
What better way to carry your books (or anything else) and at the same time demonstrate your love of mysteries than with our signature black bag.
Made of durable fabric with reinforced 20-inch handles, the bag sports our recognizable logo. ($7)
Remember, if you've taken your Mainely Murders bag on a trip, let us know. Send your photo (jpg) and details to
info@mainelymurders.com
.
~~~~~~~~~~~~~~~~~~~~
Our gift cards are available in any amount. The perfect gift for the holidays, birthdays, anniversaries, or "just because."
We're happy to take mail/phone orders and will send to you or directly to the recipient.
~~~~~~~~~~~~~~~~~~~~

Thank you!
Mainely Murders Bookstore
and other small independent booksellers. At a time when
you have other choices
,
you've shown a commitment
to those of us who are part
of the local community and
who consider customers to
be friends and neighbors.
We take great pride in talking
with our clientele, whether
it's trading viewpoints on
favorites or recommending new titles and authors.
Eight Reasons
To Shop Local
* Spend $100 locally and $68 of that stays in your community. Spend the same $100 at a national chain; only $43 stays in your community.
* Local businesses create higher-paying jobs for our neighbors.
* More of your taxes are reinvested in your community.
* Buying local means less packaging, less transportation, and a smaller carbon footprint.
* Shopping in a local business district means less infrastructure, less maintenance, and more money to beautify your community.
* Local retailers are your friends and neighbors--support them and they'll support you.
* Local businesses donate to charities at more than twice the rate of national chains.
* More independents means more choice, more diversity, and a more unique community.
Greetings,
Summer is coming to an end in a few short weeks, but September is shaping up to be another great month for mystery readers.
New releases by a myriad of favorite authors are
| | |
| --- | --- |
| | |
| | Gotta List? Carol Kimball Stahl of Raleigh, North Carolina, checks "volume one" of her book list. See below. |
just around the corner. (Ann is particularly eager for

Jussi Adler-Olsen's
latest Department Q title; Paula is excited about
Ann Cleeves

'
new Vera Stanhope adventure.)
Between our own book-buying forays and shipments arriving almost daily, many from Great Britain, our shelves remain quite full.
To add to the excitement, we hope you'll join us Saturday, September 9, for another gathering of Crime and Cocktails, or, if you will, an early birthday celebration for
Agatha Christie
. (It's September 15, but she had a lot of commitments on her birthday proper.)
In the meantime, we hope to see those of you who visit in the fall.
Paula and Ann
September Releases by
Favorite Authors
Happy (Belated) Birthday

Agatha Christie
It's an afternoon of Crime and Cocktails Saturday, September 9, from 4 to 5:30 p.m. It's a time to talk about mysteries, meet other mystery aficionados, and relax with friends.
We'll also celebrate, six days early, the birthday of the queen of mystery writers,
Agatha Christie
(September 15, 1890-January 12, 1976).
We'll pull out the culinary cozies for some wicked good recipes (like lobster deviled eggs from
Barb Ross'
Mainely Clambake series) as well as our own Mainely Murders creations (mystery meatballs, blood-red mimosas, death by chocolate).
Murder He Writes
John Corrigan
(AKA
D.A. Keeley)
, author of
Bitter Crossing, Fallen Sparrow,
and
Destiny's Pawn
, talked about crime and writing last month to an enthusiastic audience.
| | |
| --- | --- |
| | |
| The author gets some help signing books from daughter Audrey. | |
Under the
Keeley
pen name,
Corrigan
created female U.S. Border Patrol agent, Peyton Cote, who in her most recent adventure,
Destiny's Pawn
, discovers a young boy along the Canadian border, and has no idea who placed him there or why. Victor Tankov, on his deathbed in Russia, likes it that way. By giving the boy political asylum, Peyton sets in motion a plan 25 years in the making, leading back to the world's largest art heist at Boston's Gardner Museum.
A few signed copies remain of all books in the series, on which a television series is currently being explored.
How's Your Book List?
Most serious mystery readers who enter Mainely Murders are armed with lists. (Except for those who forgot theirs at home.) We admire that because we're list people, too.
Over the years, we've seen all kinds--these lists of authors and titles people are seeking or have already read.
| | |
| --- | --- |
| | |
| Lisa Britt of Saco keeps her lists of favorite authors up-to-date. | |
They come in all forms. Lists stored on smartphones and tablets. Others on small scraps of paper, including napkins. Newspaper or magazine clippings. Notebooks, large and small. Three-ring binders with alphabetical tabs, pages protected by clear plastic sleeves, or printed on computer paper. Excel spreadsheets.
We thought we'd seen everything until we met Lynn
| | |
| --- | --- |
| | |
| | Hats off to Barb and Lynn Lyman for their computerized list-keeping system. |
and Barb Lyman of Nashville, Tennessee. Lynn is a lifelong collector of paperback novels of all genres. He can't recall when he started, but Barb, his wife of 49 years, recalls his collection was firmly established when they met.
Today he estimates that he has between 18,000 and 19,000 volumes, shelved and catalogued.
When Barb retired several years ago, she turned to assisting Lynn with his passion. A retired computer software developer, she first created a program to capture all information Lynn keeps on file about each volume.
Today, after reading each new acquisition, Lynn continues to catalog, by hand, each book he adds to his collection, after which Barb enters the data into the computer program.
Since mysteries are a large part of their collection, they made a big impression on us. We salute them as real Partners in Crime.
Christmas in September
We have a "one holiday at a time" rule. Translated: we don't decorate for Christmas until the Thanksgiving turkey has been cleared from the table.
Many customers, however, tell us that holiday
Paula's favorite Christmas
book!
mysteries, especially Christmas, are always in season.
So, throughout September, we're offering a special display of Christmas-themed titles. We'll call it our holiday "annex." After that, they'll disappear again until after Thanksgiving.
What We're Reading
James Hayman's

McCabe and Savage (Paula)
The Girl on the Bridge
,
James Hayman's
fifth title in
his series featuring Portland Police detectives Mike McCabe and Maggie Savage, sent me scurrying back to his earlier books.
Ever since The Cutting
, the 2009 series debut,
Hayman
has explored the underbelly of life in Maine's "big city" and beyond--invariably leaving me with a very uncomfortable feeling, as, I suspect, he intended. (The Cutting dealt with the sale of human organs at a large Portland hospital.)
In The Girl on the Bridge, a young woman leaps to her death from a railway bridge into the rushing waters of the river below. Yet the real cause of Hannah Reindel's death was trauma suffered 12 years earlier when, while attending a college fraternity party, the freshman was drugged, and then viciously assaulted by six members of the school's football team.
Those responsible have never faced or feared justice. Until now. A month after Hannah's death, the team's former quarterback, now a Wall Street millionaire, is found brutally murdered in Portland during a business visit. When another member of the team is found dead, McCabe and Savage are on the case. Is it revenge? Someone meting out justice? Or something more sinister?
Good, taut, suspenseful writing has kept me reading

Hayman's

books, from The Cutting through The Girl on the Bridge--sandwiched around The Chill of the Night, Darkness First, and The Girl in the Glass. No matter how uncomfortable they make me feel--or how close to home the darkness seems--they have me awaiting the next one.
There's good reason that

Hayman's

books, even before publication of The Girl on the Bridge, have eclipsed a half million in sales.
Stella Rimington's

Liz Carlisle (Ann)
This time of year, when we're really busy, I tend toward comfort reading, i.e., rereading old favorites. Currently,

Stella Rimington

is my faithful friend.
A former head of MI5, the British domestic counter-intelligence agency,

Rimington

obviously has insight into the realities of the spy business, although real spy work is probably not nearly as exciting as the cases her heroine Liz Carlisle finds. Usually one small piece of information (someone may have infiltrated a secret and supposedly isolated computer program) leads to a wild chase to the end.
Carlisle is 34 when the series begins and, like

Rimington

herself, did not really plan to be an intelligence officer (the preferred term). In the course of nine books she works in all three MI5 branches (
counter espionage
, counter subversion, and
counter terrorism
) and up the ladder, finding that political skills and a willingness to follow her suspicions are nearly as valuable as intelligence and perseverance.
Very nice, and underappreciated, series and heroine.
Val McDermid's

Karen Pirie (Ann)
I've always read Scotland's

Val McDermid

, but somehow neglected her most recent (the fourth) series featuring Karen Pirie, cold case investigator, first in Fife and then in Edinburgh. Rumpled, slightly overweight, and not beloved by her superiors, Pirie is dogged and successful through three books (so far).
In her most recent case (Out of Bounds, 2016) she's
living and working in Edinburgh, when a dramatic car crash proves the first clue to a 20-year-old rape/murder. It seems simple from here on, yet it's anything but. And as she travels back to Fife for some information, another old case and a new case catch her attention.
You can also learn a bit about Fife (the Kingdom of), once a famous mining area, and craft gins while you enjoy watching a skilled craftswoman at work.
FYI, for fans of her most famous series featuring Tony Hill and Carol Jordan, the 10th, Insidious Intent, just came out in Britain.
Customers Recommend
Helen Kitzman of Madison, Connecticut, and New Orleans, loves her British classics, as we know from the numerous reviews she's provided us with over the years.
Now that summer's coming to an end, it may be time to move on. Maybe too deep for a "beach read,"

Michael Innes

' books are perfect for an evening by the fire.
An academician and eminent authority on English literature at Christ Church, Oxford,

Innes

wrote complex murder mysteries with an abundance of characters (15 or 31 or even 58). He also wrote a lot of them, nearly 50.
In his major series starring John Appleby, detective and later Commissioner of the Metropolitan Police at Scotland Yard,

Innes

delighted in throwing "red herrings" into the plot until the final resolution. And with 35 Appleby books, he did this often.
Following in the British Classic Mystery tradition, he filled his pages with detailed exposition: higher education in Death at the President's Lodging (1936); and the world of amateur theatrics (Shakespeare fans, rejoice!) in rural England, Hamlet, Revenge! (1937), first and second in the Appleby series.
The first is a "locked room classic" (à la

John Dickson Carr

) off an enclosed courtyard at an Oxford-style university with academic dons darting in and out of rooms, down and up nearby stairs. Maps and charts, considered useful to the reader, are included.
The second mystery concerns a stately estate, Scamnum Court, where the Duchess has gathered 31 family members and friends to put on 'The Tragedy of Hamlet'; guilty scoundrels, poison pen letters, little lies, and misdemeanors abound--a wonderful romp it is!
The Gay Phoenix
(1976) is concerned primarily not with a murder, but rather the entrapment of a murderer (shades of our TV pal Columbo). What Happened at Hazelwood (1946), a non-series book narrated by Lady Simney, quite possibly the murderer, skewers the tortuous relationships (a frequent Innes theme) of the idle rich aristocracy who in the 1940s were still living that life.