Mystery Quiz
Some people seem destined to become mystery writers. Name the New England author whose real-life credentials include detective, medical examiner, and volunteer fireman/EMT.
Send your answer to
info@mainelymurders.com
(subject line: quiz). Winner will be randomly drawn from correct entries.
Thanks to all those who replied to last month's request to name five favorite classic mystery authors.
Congratulations to Judith Bruder of Northhampton, Massachusetts, whose name was randomly drawn from submissions.
Judith identified her favorite authors as
Agatha Christie
,
Dorothy L. Sayers
,
Margery Allingham
,
Ngaio Marsh
, and

Elizabeth Daly

. She went on to say,
"Thinking about it, thanks to your quiz, I am overwhelmed and grateful for the immense pleasure mysteries have given me over eight decades. (I began early with Judy Bolton and Nancy Drew.)"
Happy Birthdays
Each month we note birthdays of some of the greats of mystery writing in hopes that you might choose to read (or re-read) one of their works.
England's
Peter Lovesey
,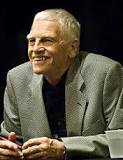 born in Whitton, Middlesex, on September 10, 1936, is best known for his series featuring Richard Cribb and Edward Thackeray, policemen in Victorian London; Albert Edward (Bertie, Prince of Wales); Peter Diamond, a homicide detective in Bath; and Henrietta "Hen" Mallin, a police inspector in West Sussex.
Agatha Christie
, born September 15, 1890, in Devonshire, went on to define the British puzzle mysteries of the Golden Age, and created two of the most famous characters in detective fiction, Miss Jane Marple and Hercule Poirot. Designated a Grand Master by the Mystery Writers of America in 1955, she died in 1976.
Robert B. Parker
, best known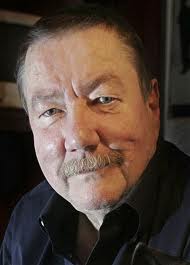 for his creation Spenser, was born September 17, 1932. His two other leading characters were Jesse Stone and Sunny Randall, both of whom appeared in long-running series. A 2002 Grand Master designee, he died in 2010, although some of his series have continued under the authorship of others.
Barbara Mertz
, born
September 29, 1927, in Canton, Illinois, was known to mystery readers by her two pseudonyms,
Elizabeth Peters
and
Barbara Michaels
. Another Grand Master designee (1998), she died in 2013.
Michael Innes
(
John Innes Mackintosh Stewart
) was born September 30, 1906, in Edinburgh. Best known for his Oxford-educated Scotland Yard detective John Appleby, he died in 1994.
Some of you already do this, but just a reminder that there's something that you can do for other mystery readers--and it's free.
Forward them our newsletter. If they enjoy it and would like their very own free subscription, tell them to sign up by emailing us at info@mainelymurders.com.
We're pleased to have subscribers throughout the United States as well as many internationally.
__________________
Gift Cards
Our gift cards are available in any amount. They're always the perfect gift for the holidays, birthdays, anniversaries, or "just because."
We're happy to take mail/phone orders and will send the card either to you or directly to the recipient.


Outdoor Sale Cabinet
We can't begin to fit our entire inventory on the shelves inside our shop. Solution: our outdoor sale cabinet filled with dozens of great reads--
including former bestsellers.
At only $3 each or $10 for four, the price can't be beat. Books are added daily. Whether you're looking for some new (to you) authors, eyeing some old favorites, or even stocking up your own bookshelves for summer guests, you'll have plenty from which to choose.
_____________________
With success, our bookshelf space grows ever tighter. So, too, does parking for customers.
You're welcome to park in our driveway. Street parking is available, as is space in the lot across Bourne Street.
While our neighbor, the Kennebunk, Kennebunkport, and Wells Water District, has been great about our customers parking in its lot, we know that spaces there are at a premium during the week. Feel free to park there after 3:30 p.m. or on Saturday.
_____________________
Reveal Your
What better way to carry your books (or anything else) and at the same time demonstrate your love of mysteries than with our signature black bag?
Made of durable fabric with reinforced 20-inch handles, the bag sports our recognizable logo. ($7.)
Remember, if you've taken your Mainely Murders bag on a trip, let us know. Send your photo (jpg) and details to
info@mainelymurders.com.
A Trip to Three Pines
Not every fan of author
Louise Penny
can travel to the Quebec settings of her best-selling series. But, that doesn't mean we can't all enjoy magical Three Pines.
See our special offerings inspired by Armand Gamache and his friends (and now-neighbors) of Three Pines.
How better to start the morning than with a Three Pines café-au-lait mug. It holds 12 ounces, is microwavable and dishwasher safe. ($25.)
Louise Penny
has provided a lovely perpetual calendar. Each page of this charming 5" by 17" calendar pictures the author, her home, or things that inspire her writing. ($22.)
Lastly, show your affection for Three Pines with a ¾" × ½" lapel pin in the shape of those iconic green trees with silver border. ($15.)
Grab Bags
For those who can't resist the mysterious--why else would they be at Mainely Murders?--see our popular grab bags.
Check out our selection of the colorful bags. Each ($5) contains three books from our stock, each one tied to a particular theme. Among our most popular: Passport to Murder (for the armchair traveler), Culinary Crimes (recipes can be deadly), Death By Chocolate (say it ain't so!), and Murder is Academic (our particular favorite).
Thank you!
Mainely Murders
and other small independent booksellers. At a time when
you have other choices
,
you've shown a commitment
to those of us who are part
of the local community and
who consider customers to
be friends and neighbors.
We take great pride in talking
with our clientele, whether
it's trading viewpoints on
favorites or recommending new titles and authors.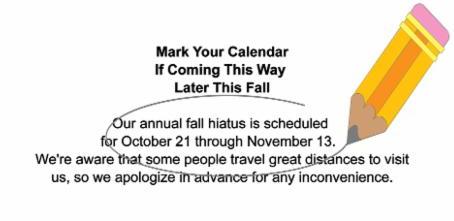 Fall is just around the corner. That means lots of "back to school" talk, the first wave of part-time Mainers heading back home, and cooler temperatures on the way.
We love September. Several of our best-selling authors always seem to have new releases. This year that list includes
Ann Cleeves
, with the last Jimmy Perez title;
Charles Todd
, Bess Crawford #10;
Anne Perry
returns to Victorian England with William Monk and in Britain with the 24th Pitt title; and, for those who can never get enough of the cozy side of the Maine coast,
Leslie Meier
takes us back to Tinker's Cove in her 25th Lucy Stone mystery.
No doubt it's just a coincidence, but we can also celebrate the September birthdays of favorite authors like
Peter Lovesey
,
Agatha Christie
,
Robert B. Parker
, and
Barbara Martz
(better known to readers as
Elizabeth Peters
/
Barbara Michaels
).
Yes, there's plenty for mystery readers to celebrate this month.
Hope to see you soon.
Paula and Ann
Partners in Crime
P.S. For those of you who missed our first Classic Ice Cream Social last month, we'll do it again sometime. Rain and threatening high winds washed out our plan to have canopy-covered tables displaying our favorite classic mysteries. But, nothing could deter ice cream fans, as servers Cheryl and Charlie Wallace scooped up numerous flavors, toppings, and whipped cream for attendees.
Classics Still Hold Their Own
With scores of new mysteries published both here and abroad every month, who has time to read those of a bygone era? Yet judging by the resurgence of classic titles republished both by mainstream and specialty publishers, many readers have the chance to discover and/or re-visit authors of yesterday.
When we asked newsletter readers last month to name their five favorite classic authors, we were overwhelmed with replies. But, as longtime fans ourselves, we weren't surprised.
Agatha Christie
was by far the most-mentioned author, followed by
Dorothy L. Sayers
,
Ngaio Marsh
,
Raymond Chandler
,
Dashiel Hammett
, and
Georges Simenon
. (All of these are among our favorites, though we did miss the presence of
Josephine Tey
.)
From Far and Near . . .
Traveling Book Bag
While in England this summer,
Sue Speers
of
Kennebunk took time to visit
Warwick Castle,
where she met a 15th-century barmaid, who she immediately signed up as a subscriber to this newsletter. The medieval castle was developed from an original built by William the Conqueror in 1068.
For purposes of full disclosure, Sue is the webmaster (we call her our "webmadam") for our website and newsletter.
Traveling Book Bag
Summer is a great time for traveling. Our Mainely Murders bag has been to all sorts of new destinations.
Bob Deane of Vernon, Connecticut, visited the Mendenhall Glacier in Alaska. The 13.6-mile glacier is located only about 12 miles from downtown Juneau. Some 500,000 people visit the site each year, many from visiting cruise ships, like the one on which Bob and wife, Laurie, sailed from Vancouver, British Columbia.
The New Gloucester Bookies
It's become an annual (sometimes more often)
tradition for groups of friends--we call these ladies the "New Gloucester Bookies"--to visit us. And what's a special occasion without snapping a photo?
Left to right: Ann Thaxter of Chebeague Island and Charlotte Coggins, Ellie Fellers, and Bonnie Waybright of New Gloucester.
Kidding Around
Because we don't carry books for children, some people assume we don't like kids, which is certainly not true. In fact,
Malcolm Rielley of Sutton, Massachusetts, made quite an impression on us earlier this summer.
The 11-year-old visited Mainely Murders with his parents Cynthia and Steve. Sharing the photo with us, Steve conceded that they "try to keep him under some type of control." We think Malcolm has all the makings of a future customer.
What We're Reading
As many of our customers know, Ann's mother, Clara P. Whetstone of Kennebunk, died recently at the age of 97. A great fan of mysteries, she had, over the years, occasionally weighed in here on what she'd been reading.
First, let me say that almost as good as being married to a fellow mystery lover is to have one as a mother-in-law. Often to Ann's dismay, Clara would start book conversations with, "You won't like this, but Paula will."
Yes, Clara and I shared an affinity for the "softer side." Her all-time favorites were
M.C. Beaton's
Hamish Macbeth mysteries. So in the days since her death, I've been revisiting the Scottish police constable.
From the beginning,
Death of a Gossip
(1985),
Beaton
portrayed Hamish--to Clara, he was always plain "Hamish," not Macbeth--as one who generally lacked ambition. Many storylines involved his attempts to avoid self recognition and thwart promotion in the force. Not that he failed to solve cases, but those successes often seemed more the result of his curiosity and intuition than of hard work.
Beaton
paints a visual picture of a tall, thin Hamish, with hazel eyes and fiery red hair. I always suspected that Clara had a bit of a crush on her hero. There was plenty of room for that, since he generally had little luck with the ladies in the stories themselves.
In any long-running series the "good guy" has to have an opposite. Hamish's "opposite" was, from the start, his boss, Chief Inspector Blair, the kind of guy we all love to hate.
Clara reveled in the setting of the novels--the Highlands of northern Scotland, a place she'd visited often. (She grew up in a Scottish section of North Carolina and was very proud of her Scottish heritage.) Hamish's small Highland village of
Lochdubh is fictional. Were it not, I'm sure, she'd have had us visiting there.
Earlier this year, The Death of an Honest Man
,
Beaton's
34th Hamish book, was released. Clara said she loved it, and, of course, recommended that I read it. Truthfully, I hadn't had time. At the time of her death, it was still sitting atop her coffee table waiting for me. Days later, it was the first book I picked up and started reading.
Many of you who've visited the shop may know that if I had to do it all over again today I would become a forensic accountant and track down evil doers. I chose this path vs. law enforcement because I am not all that keen on risking my life (though I have noticed a few slain accountants in news reports) and because I am not sure the police and FBI are all that female friendly.
So reading the third of the 11 books in the series about Anna Lee, Chinese-Canadian forensic accountant, makes a certain amount of sense. She leads a decidedly risker life than I envisioned, but she has looks and self-defense skills that greatly exceed mine. I'm suspicious that since this is an action-adventure series, there may be some exaggeration.
In
The Wild Beasts of Wuhan
--Wuhan is the largest city in central China and a major transportation hub--an extremely rich local leader contacts Uncle, Anna's partner with rumored Triad connections, to track down who sold him fake Fauvist paintings and get his money back, without this con job becoming public. Unfortunately, the original seller is dead, and his records mostly gone.
Uncle thinks the potential reward makes it worth at least trying. So off Anna goes, effortlessly flying around the world while doggedly pursuing another small piece of evidence--Denmark, the Faroe Islands, London, Ireland, and London. Like her male counterparts, she is not a very fuzzy person. Unlike them, she doesn't personally kill many people.
Hamilton
, a former Canadian reporter, adds much detail on various topics along the way to Anna's solving the crime and making tons of money. Contemporary Chinese culture, forging paintings, top-class hotels. The series is a good-fun adventure and less violent than many.
Customers Recommend
American cultures outside the mainstream are increasing making their way into mysteries, and one of the most popular is the Amish. Among the best is the series written by
Linda Castillo
about Kate Burkholder, chief of police in the Amish town of Painters Mill, Ohio.
Since 2009 and
Castillo's
debut of the Ohio police chief in
Sworn to Silence
, she's given us, like clockwork, a look into the Amish culture every year.
A Gathering of Secrets
,
Linda Castillo
(2018)
We all know that secrets have a way of being discovered despite everything that's done to cover them up. But what happens when a teenage girl confides her secret to her mother and is disbelieved and shamed? There can be no happy ending to that story.
A Gathering of Secrets
opens with a harrowing
episode. A seventeen-year-old Amish girl feigns illness to avoid going to Sunday worship with her family. Believing that God has spoken to her, she waits until her parents and siblings have left their farm, then goes into the family's barn and hangs herself.
Six months later Painters Mill Chief of Police Kate Burkholder receives a phone call about a fire raging out of control. The firefighters are already at the farm belonging to the Gingerichs, an Amish family, and when Kate arrives she is told that the family cannot locate their teenage son Danny. Later that day, after the fire has been controlled, firemen find a body in the barn, but it is so badly burned that at first no one can be certain who it is. However, several hours later it is identified as Danny.
As is true of many ethnic/religious groups, the Amish in Painters Mill would prefer to handle matters without outside interference. But after the arson inspector tells Kate that there's no way Danny could have locked and barricaded himself in the barn's tack room either before or after the fire started, what initially seemed like a horrific accident becomes a murder investigation, and Kate must try to get answers to her questions from the reluctant members of this religious community. And what she discovers is that Danny was not the ideal Amish teenager that his parents believed him to be.
This is the 10th novel in the Kate Burkholder series, and in each one the reader learns more about her. Born into an Amish family, Kate is now "English," as the Amish call anyone who doesn't follow the Ordnung, the oral tradition of rules and expectations that govern their lives. Still, it is Kate's familiarity with the religion and her knowledge of the families who live in her community that help her solve crimes.
This crime, in particular, hits very close to home as its investigation makes Kate relive the most painful episode in her life. Is she too close to the crimes leading back to Danny to do her job with the objectivity she needs? Or does her own history make her even more determined to find out the reason for the young man's death?
Linda Castillo
has written another engrossing mystery that brings her readers into the community of Painters Mill. Kate and her significant other, John Tomasetti of the Ohio Bureau of Criminal Investigation, are moving steadily toward a wedding date despite the past events in their lives that continue to haunt them. And Kate's staff, most particularly the ever-eager Mona Kurtz, is wonderfully depicted.
A Gathering of Secrets
is a thrilling addition to this series.