Mystery Quiz
Lots of you had name suggestions for our new garden plot mascots, this glorious pair of domestic fowl, who will make their debut in the spring. Indeed, we so enjoyed the myriad of monikers (couldn't resist), we're still accepting suggestions. Even if you've already submitted names--remember one for him and one for her!--enter again.
Submit suggested names to
info@mainelymurders.com
(subject line: quiz). A prizewinner (a $25 gift card) will be randomly drawn from all submissions.
Congratulations to Debra Martin of Englewood, Florida, who submitted names--we're not revealing which--for this dapper couple. When it comes to domestic fowl, Debra qualifies as an expert. "I grew up on a Maine chicken farm with too many to name."
Happy Birthdays
Each month we note birthdays of some of the masters of the mystery genre, with hopes that readers might read (or re-read) one of their many gems.
Rex Stout
, creator of Nero Wolfe, was born December 1, 1896, in Noblesville, Indiana. In his long-running series, he paired the laid-back detective (the rotund, orchid-loving, beer-swilling Wolfe) with the hard-nosed private eye (Archie Goodwin).
Stout
, a Mystery Writers of America Grand Master who died in 1975, remains popular to this day, with his own society of devotees, The Wolfe Pack.
Cornell Woolrich
(
William
Irish
/
George Hopley
), was born December 4, 1903, in New York City and, with brief forays to Mexico and California, lived there until his death in 1968. His 40-plus books, which include many short story collections, are said to be the basis of more noir movies (including Rear Window, The Bride Wore Black, and The Night Has a Thousand Eyes) than any other writer.
Philip R. Craig
, born
December 10, 1933, in California, was best known for his series, starring Jefferson (J.W.) Jackson, an ex-Boston cop on Martha's Vineyard. (
Craig
himself spent most of his adult life in Boston.) In addition to the 19 titles in the series, he teamed up with friend and fishing buddy
William Tapply
on three books, in which Jackson stars alongside
Tapply's
Brady Coyne.
Craig
died in 2007.
Kenneth Millar
, born
December 13, 1915, rose to fame writing under the name
Ross Macdonald
. Lew Archer, his most well-known creation, was an ex-cop-turned-private investigator. A Mystery Writers of America Grand Master--as was his wife,
Margaret Millar
--he died in 1983.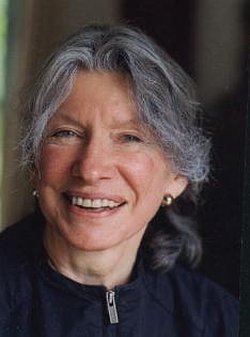 Jane Langton
was born December 30, 1922.
She was firs
t known as a writer of children's books,
but gained greater fame as a mystery writer. Her Homer Kelly books--a mainstay on our New England shelves--include the author's pen and ink drawings.
Some of you already do this, but just a reminder that there's something you can do for other mystery readers--and it's free.
Forward them our newsletter. If they enjoy it and would like their very own free subscription, tell them to sign up by emailing us at info@mainelymurders.com.
We're pleased to have subscribers throughout the United States as well as many internationally.
__________________
Gift Cards
Our gift cards are available in any amount. They're always the perfect gift for the holidays, birthdays, anniversaries, or "just because."
We're happy to take mail/phone orders and will send the card either to you or directly to the recipient.


Parking
With success, our bookshelf space grows ever tighter. So, too, does parking for customers.
You're welcome to park in our driveway. Street parking is available, as is space in the lot across Bourne Street.
While our neighbor, the Kennebunk, Kennebunkport, and Wells Water District, has been great about our customers parking in its lot, we know that spaces there are at a premium during the week. Feel free to park there afterP 3:30 p.m. or on Saturday.
_____________________
Reveal Your
What better way to carry your books (or anything else) and at the same time demonstrate your love of mysteries than with our signature black bag?
Made of durable fabric with reinforced 20-inch handles, the bag sports our recognizable logo. ($7.)
Remember, if you've taken your Mainely Murders bag on a trip, let us know. Send your photo (jpg) and details to
info@mainelymurders.com.
A Trip to Three Pines
Not every fan of author
Louise Penny
can travel to the Quebec settings of her best-selling series. But, that doesn't mean we can't all enjoy magical Three Pines.
See our special offerings inspired by Armand Gamache and his friends of Three Pines.
How better to start the morning than with a Three Pines café-au-lait mug. It holds 12 ounces and is microwavable and dishwasher safe.
Available in "Vive Gamache!" and "I'm F.I.N.E." (from Ruth's poetry).
($25.)
Louise Penny
has provided a lovely perpetual calendar. Each page of this charming 5" by 17" calendar pictures the author, her home, or things that inspire her writing. ($22.)
Lastly, show your affection for Three Pines with a ¾" × ½" lapel pin in the shape of those iconic green trees with silver border. ($15.)
Grab Bags
For those who can't resist the mysterious--why else would they be at Mainely Murders?--see our popular grab bags.
Check out our selection of the colorful bags. Each ($5) contains three books from our stock, each one tied to a particular theme. Among our most popular: Passport to Murder (for the armchair traveler), Culinary Crimes (recipes can be deadly), Death By Chocolate (say it ain't so!), and Murder is Academic (our particular favorite).
Thank you!
Mainely Murders
and other small independent booksellers. At a time when
you have other choices
,
you've shown a commitment
to those of us who are part
of the local community and
who consider customers to
be friends and neighbors.
We take great pride in talking
with our clientele, whether
it's trading viewpoints on
favorites or recommending new titles and authors.
It's that time of the year again. (How did it happen so quickly?) But here at Mainely Murders, we're ready for it.
Authors have responded with plenty of new titles over the last (and next) few weeks. We returned from our annual book-buying trip loaded up with our (and hopefully your) favorites.
We've fashioned some sure-to-please gift baskets. In honor of our World Series winning Red Sox, our "Murder at Fenway Park" basket is back as well as "M is For Maine, Murder, and Moxie," or let us customize a basket just for you. The Ho-Ho Homicide Annex is stuffed with holiday (Christmas and Hanukkah) mysteries.
Thanks to generous customers, this year's Toys
Janet Wilkerson

of Middletown, CT, headed home with gift-wrapped Christmas presents, following her day-after-Thanksgiving shopping.
(BOOKS) for Tots campaign is in full swing. (See below.) And if you stop in, you're likely to find a tray of cookies or a bowl of candy on the counter.
Whether it's for books or gift cards, we're happy to take e-mail or phone orders. Gift wrapping is free on in-shop and mail orders.
As of today, only 17 shopping days remain in 2018 at Mainely Murders. We hope you'll make us part of your December, whether shopping for yourself or others.
Paula and Ann
P.S. Maine favorites
Leslie Meier
,
Lee Hollis
, and
Barbara Ross
have followed their earlier collection of Yuletide murder on coastal Maine (
Eggnog Murder
) with
Yule Log Murder
($26). Tinkers Cove, Bar Harbor, and Busman's Harbor are full of holiday festivities, but there's little room for cheer when murder comes to town. Three perfect holiday reads.
Toys (BOOKS) for Tots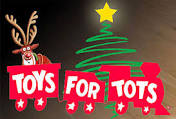 We're giving books to kids this holiday season through Toys for Tots, sponsored annually by the United States Marine Corps Reserve.
With your help, we'll put age-appropriate mysteries into the hands of needy youngsters.
There are numerous ways you can contribute. Drop some money into our collection jar while here in the shop. Send a check (payable to Mainely Murders, subject line: Toys for Tots). Give us a call, tell us what you'd like to contribute, and use a credit card. (One generous book-loving New York couple already phoned in a $100 contribution.)
Many of us developed our love of mysteries while young. We hope this will happen to other youngsters, regardless of their circumstances.
It's Beginning to Look a Lot Like . . .
Nothing says the holidays are just around the corner more than our Ho-Ho Homicide shelves stocked with books like
Otto Penzler
's

Christmas at the Mysterious Bookshop and The Big Book of Christmas Mysteries, along with some favorite novels:

Agatha Christie's

Hercule Poirot's Christmas/A Holiday for Murder;

Ngaio Marsh's

Tied Up in Tinsel; and

John Mortimer's

A Rumpole Christmas.
For those who want time with their favorite Maine authors, check out:
Sarah Graves

,
Wreck the Halls;

Leslie Meier

, Mistletoe Murder, Christmas Cookie Murder, and Christmas Carol Murder;

Kaitlyn Dunnett

, A Wee Christmas Homicide and Ho-Ho Homicide;

Lee Hollis

, Death of a Christmas Caterer;
Katherine Hall Page
,
Body in the Sleigh;
Lea Wai
t

, Thread the Halls and Shadows on a Maine Christmas.
Choose from

Kate Kingsbury's
holiday titles at the Pennyfoot Hotel,
Anne Perry's
annual Christmas novels, and more.
Talking Shop With
Bruce Coffin
Cop-turned-author
Bruce Coffin
chatted with us
In case you are wondering,

Bruce

is

really, really

tall.
prior to appearing before a standing room-only- crowd at the Kennebunk Free Library last month after release of
Beyond The Truth
, the third in his Portland Detective John Byron mystery series.
Bruce
talked about writing, his transition from detective to writer, and what it's like on the mean streets of Portland.
Marilyn Upton
of Saint John, New Brunswick, is a
traveler after our own hearts. A postscript--"Travel is fatal to prejudice, bigotry, and narrow-mindedness"--appears at the end of her e-mails. On her fall travels to Croatia and Slovenia, she remembered her Mainely Murders bag, pictured here at Diocletian's Palace,
along with several mysteries she picked up at Mainely Murders. "I will keep a few aside for winter travels to Australia."
Ronna and Pam Vanover of Clarkston, Washington, haven't yet visited us, but they're ready with their Mainely Murders book bag in hand, courtesy of Ronna's sister-in-law, Helen Kitzman of Madison, Connecticut.
Books, Travel, Dining Out
We know our customers. Not only are you readers but you also enjoy dining out, entertainment events, and traveling. So, too, do your friends and family members.
The 2019 Portland Dine Around Club, Maine's premier dining, travel, and entertainment club, is a perfect holiday gift for yourself or those on your gift-giving list. (Available gift wrapped.)
Just $29.95, membership saves you money on more than 250 restaurants, entertainment venues, sporting events, and more, including Mainely Murders.
Our PDA offer to you: Purchase two books and receive 50 percent off the third of equal or lesser value.
From Scotland
Bestselling Scottish writer

Val McDermid

has long been a favorite of ours. Her latest book,

Broken Ground

, features Detective Inspector Karen Pirie, head of the Historical Cases squad in Edinburgh.

Earlier this fall when customers Bev and Nige Bamford visited from Scotland, they shared that they would be returning home for an event at which the author was to appear. (We tried, unsuccessfully, not to act jealous.)

So imagine our excitement when, several weeks later, we received an e-mail, "

Val McDermid

sends her love," with this photo, and one of our bookmarks signed by the writer.

Not surprisingly, Bev writes, the author is quite the storyteller, in person as well as in her books.




"

One was that, as a child, she lived opposite the Central Library and was an avid reader. She was horrified to learn, when visiting her grandparents in Fife, that as a non-resident she could not borrow books from the mobile library van. Her grandparents only owned two books, the Bible and an

Agatha Christie

novel. She read the latter several times over the summer and was devastated upon her return to find that all

Agatha Christie

books at her library were in the adult section. She told the librarians her mother was very ill and, feeling sorry for her, they allowed her to borrow

Agatha Christie

books for years."

"Recently she was invited back to the library and took her mum with her. Two former librarians spoke with her mother, expressing their surprise that she was still alive, given that many years earlier she'd been bed-ridden!

Val

said that we must all remember our lies will always come home to roost."
What We're Reading
"What are you reading now?" It's a frequent question we hear. (It's right up there with "Have you read every book in the store?" Only Ann has ever said yes.) So, each month, we each select an author (or title) from our reading the month before.
Martin Edwards, The Golden Age of Murder: The Mystery of the Writers Who Invented the Modern Detective Story (Paula)
As our customers know, Ann and I rarely agree on reading choices. Ann (the "smart one") enjoys the dark side; I (the "really, really nice one") prefer murders of a gentler kind.
There are, of course, always exceptions. Example: we're both huge fans of the classics, particularly the British.
While written in 2015,
Martin Edwards
' exemplary look at the Golden Age of mysteries remains the best.
It's not surprising.
Edwards
, a fine writer in his own right, is the archivist and current president of the Detection Club, the most exclusive of organizations, founded in the 1930s by a group of leading detective novelists including
Anthony Berkeley,
Agatha Christie
,
Freeman Wills Crofts
, and
Dorothy Sayers
.
What distinguishes this volume are the stories "behind the stories." The relationships (both love and hate) among the authors make for fascinating reading.
Much of the book, and rightly so, highlights
Christie
and
Sayers
. But what I found interesting was the focus on
Berkeley
, lesser known, but vitally important.
Other club members who figure prominently in the book include
Margery Allingham
,
John Dickson Carr
,
C.K. Chesterton
,
Anthony Gilbert
,
Ngaio Marsh
, and
Gladys Mitchell
.
It should be noted that the Detection Club, even as it exists today, is, while a most elite society, primarily a dining and social club, a fact that apparently explains the absence of my favorite
Josephine Tey
, a shy, almost reclusive, woman.
The Golden Age of Murder isn't an evening's quick read. It's the result of years of research by a true scholar of the genre, giving real insight into lives of those who created the period.
Ann Cleeves
:
From Vera to Jimmy
(Ann)
I like pros, authors who put in their time in the trenches before fame found them.
Ann Cleeves
is one such. She had two longish series on birders and a rural Northumberland policeman (14 books overall) before she, with the help of the BBC, struck gold with her Vera series and then with her Jimmy Perez Shetland stories.
During our break I decided to read the first Vera,
The Crow Trap
(1998), because it had been a while. It combines
Cleeves'
love of birding and rural Northumberland with murder among apparently innocent environmental researchers, and introduces Vera, who is nearly as flawed as most of the characters (and suspects).
Naturally, I now see Vera as actress Brenda Blethyn, but that's "not a bad thing, pet" as Vera might say. And the book makes the demons that drive Vera quite clear.
Toward the end of our break I thought I'd round the circle by reading the newly released Wild Fire, the 8th and apparently last Jimmy Perez. More than the TV shows based on the books, which show a starkly beautiful if windy and wet Shetland countryside, Wild Fire brings to life the claustrophobic nature of life in very small settlements. Everyone knows everything, it seems, and oddity is mocked or even tormented.
Jimmy understands this for he is the anti-Vera, except for his focus on his cases. Good-looking, soft-spoken, and a team player, he charms people into revealing more than they probably intended. But he solves the murder as surely as Vera.
Coming Soon
A sampling of December releases. Find more at www.stopyourekillingme.com and https://www.cozy-mystery.com/blog/soon-to-be-released-mysteries.
Laura Child
,
Eggs on Ice
[Cackleberry Club #8]
Matt Coyle
,
Wrong Light
[Rick Cahill #5]
Christopher Fowler
,
Hall of Mirrors
[Arthur Bryant & John May #15]
Catherine Lloyd
,
Death Comes to Bath
[Kurland St. Mary #6]
Steve Martini
,
The Secret Partner
[Paul Madriana #15]
David Poyer
,
Deep War
[Dan Lenson #18]
Douglas Preston
and
Lincoln Child
,
Verses for the Dead
[1st Br., Pendergast #17]
Michael Robertson
,
A Baker Street Wedding
[Baker Street Letters #6]
*
Barbara Ross
,
Steamed Open
[Maine Clambake #7]
*
Stuart Woods
,
The Delicate Touch
[Stone Barrington #48]
* Maine writer
Customers Recommend
Susan Stewart
of Kennebunk assures us that she hasn't lost her taste for the "dark Scandinavians," but this month she shares her affection for American author
Joe Ide
. His latest,
Wrecked
, comes on the heels of the highly acclaimed
IQ
and
Righteous
.
This is the third book in the
IQ
series, and I'm happy to report that Isaiah Quintabe has lost none of his charisma and that his detecting skills are still razor sharp.
There are more action scenes in Wrecked than in the previous two books--car chases, drone strikes, plus a huge conflagration in the final chapter--and
it reads as though it's destined for TV or the movies.
But the old crew of misfits and losers are still in play and they're as amusing and quirky as ever--from Dodson, IQ's would-be partner who is torn between his responsibilities as a new father and the lure of the street gangs, to Junior, a moneyed drug "deadark darler" who has acquired a unique and pretentious vocabulary to go with his newfound propriety. To IQ, Junior sounds as though "he swallowed a dictionary sideways." And there's Deronda, Dodson's ex-girlfriend who acts as his partner-in-crime and ends up with some of the book's best lines.
Isaiah wants to be a good person, as does his new love interest, Grace. But Grace has an axe to grind, as does Isaiah, and she also has a missing mother who is running away from some very bad people. As Isaiah becomes more involved in Grace's story, he strays further from his old neighborhood.
His days of accepting reindeer sweaters and muffins as payment for his detective work seem to be receding into the past, and a much larger, more violent criminal network is waiting to be exposed. Much as I look forward to his next round of adventures, I hope Isaiah doesn't leave his sidekicks behind. They're much too entertaining.
********************
Like Susan Stewart, Jeanette DeBlois of Sanford devours mysteries and would definitely earn a "frequent shopper" card, if only we had such a thing.
We can always tell when she really enjoys a book. She later returns it to us with instructions to immediately place it on the shelf for another customer. "They'll really like it," she says.
One of Jeanette's favorites--we know because we introduced her and have subsequently sold her every title--is British author

Stella Rimington

.
It's that time of year when I check my stockpile of books for the long winter ahead here in Maine. Old friends waiting for the day I pick one up and start the adventure of reading. Ann and Paula, in their infinite wisdom, have introduced me to many new friends. Many of my older ones have passed on, and I sincerely miss reading their new releases.
Which brings me to one of my "new" favorite authors:

Stella Rimington

, a unique author I feel is the epitome of how much women have achieved in the last half century.
She uses knowledge gained as the first female Director General of Great Britain's MI-5 to develop her main character, Liz Carlyle, a member of the agency's counterterrorism division.
Carlyle is not a super hero, but a woman who uses her intelligence and the skills of her work partners to delve into problems that affect most of the world today. Read the series in order, starting with At Risk, her 2004 debut novel, and watch the characters develop. Even the ol d and crusty members of MI-5 and MI-6 eventually develop a humanness they had not had before.
There's a real gift this holiday season for

Stella Rimington's

readers, a 10th Liz Carlyle novel. I can't wait to crack* open The Moscow Sleepers.
* I really don't "crack" the spine of any book. I read gently so that others can enjoy the same books I read.