Mystery Quiz
Our quizmaster is taking off the month. We suggest you do the same. Or, perhaps, read an extra book or two.
Last month, lots of readers weighed in to tell us their favorite French mystery. Congratulations to Karen Plattes of Kennebunk, whose name was drawn from submissions.
Karen wrote: "Although I love
Martin Walker
, whom you recommended to me and I have read every one, I recently read
The Fleur de Sel Murders
by
Jean-Luc Bannelec
and really enjoyed it. This is the third of his Commissaire
Dupin series and the books give a taste of Brittany similar to Bruno's Perigord. Lots of history of the region, special locations described that I (now) REALLY want to visit, and some great characters.
"In The Fleur de Sel Murders, we follow an ancient custom of coastal Brittany--gathering the famous-to-culinary-folk fleur de sel salt from the sea--while dealing with murder, greed and mayhem on these remote islands and coastline."
Happy Birthdays
Each month we note birthdays of some of the masters of the mystery genre, with hopes that readers might read (or re-read) one of their gems.
British writer
Colin Watson
was born February 1, 1920, in Croydon, Surrey. Although not much read anymore--except by Ann and a few others--he is best known for his novels set in the town of Flaxborough, placid on the surface, seething with crime underneath. In 1971, his sociological history of British crime fiction, which he described as a cottage industry populated by gentile women, Snobbery with Violence, was published. He died in 1983.
Henning Mankell
, who was
born in Stockholm in 1948
and died in G÷teborg in 2015, helped make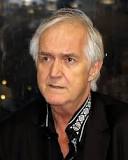 Scandinavian mysteries popular worldwide through his books about Inspector Wallander. He had already written many books by the time the first,
Faceless Killers
, came out in 1991 (1998 in English).
Eventually 10 more followed. Swedish and English TV series were filmed, both as Wallander.
John Grisham
, born in Jonesboro, Arkansas, on February 8, 1955, is one of many U.S. lawyers who turned to crime writing--and the most successful. (Indeed, he is one of only three authors to have a first printing of 2 million copies.) Since his first book,
A Time to Kill
, derived from testimony he overheard in a small-town Mississippi courtroom, he has written one book a year--fortunately, because it was his second book,
The Firm
, that made him famous. Nearly half his mysteries have been made into movies.
Janwillem van de Weteri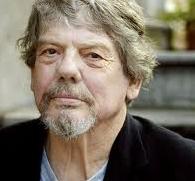 ng
,
best known for his Amsterdam police procedurals, was born February 12, 1931, in Rotterdam.Two of the books--
The Maine Massacre and Just a Corpse at Twilight--were set in Maine, where he spent much of his life. He died in 2008 in Blue Hill.
We may think of him as French, but
Georges Simenon
,
creator of one of the all-time best detectives,
Inspector Jules Maigret, was born February 13, 1903, in Liege, Belgium. Named a Grand Master by the Mystery Writers of America in 1966, he died in 1989.
Ruth Rendell
, aka
Barbara
Vine
, was born February 17, 1930, in London. Although she wrote numerous psychological standalones, her most enduring books were about Reginald Wexford, a chief inspector in Sussex. She was designated a Grand Master by the Mystery Writers of America in 1977. She died in 2015.
Some of you already do this, but just a reminder that there's something you can do for other mystery readers--and it's free.
Forward them our newsletter. If they enjoy it and would like their very own free subscription, tell them to sign up by emailing us at info@mainelymurders.com.
We're pleased to have subscribers throughout the United States as well as many internationally.
What better way to carry your books (or anything else) and at the same time demonstrate your love of mysteries than with our signature black bag?
Made of durable fabric with reinforced 20-inch handles, the bag sports our recognizable logo. ($7)
Remember, if you've taken your Mainely Murders bag on a trip, let us know. Send your photo (jpg) and details to
info@mainelymurders.com.
Thank you!
Mainely Murders
and other small independent booksellers. At a time when
you have other choices
,
you've shown a commitment
to those of us who are part
of the local community and
who consider customers to
be friends and neighbors.
We take great pride in talking
with our clientele, whether
it's trading viewpoints on
favorites or recommending new titles and authors.
Bonjour,
We're back in the heart of Paris, having arrived a couple weeks ago after a three-day stopover in Reykjavik, Iceland. (Those Icelandic thrillers continue to lure us back.)
It doesn't take us long to acclimate ourselves to life here. In other words, we've already returned to our neighborhood shops (the boulangeries, patisseries, etc.), checked to see that our favorite vendors are still at their stalls at the open-air (yes, even in winter) markets on Saturdays, and have activated our memberships at the American Library of Paris.
Our intention this winter--and we all know about good intentions--is to do a little more traveling beyond Paris. Scotland beckons in late March or early April. Time and weather will tell. Last year, inclement weather throughout Europe put us off much travel. Stay tuned.
Despite the distance, we'll keep in touch. The mystery world doesn't stand still just because we're away. Let us hear from you. Just drop us a line at
info@mainelymurders.com
.
In the meantime, happy reading and winter well.
Au Revoir,
Icelandic Thrillers Draw Us Back
Iceland draws more and more tourists each year. It's certainly become a new favorite among many Americans, including us. If you've been there, you know why. It's beautiful, friendly, and relatively easy to reach.
But, let's be honest. We were--and continue to be--drawn by the country's talented mystery writers.
Arnaldur Indridason

is recognized as the king of
mystery writers here--and the first to garner a worldwide following, having been translated into 24 languages.
While

Arnaldur
is the "undisputed king" of Icelandic mysteries,
Ysra Sigurdardottir
is the queen. She first captured our attention with her Reykjavik lawyer series and its heroine Thora Gunmundsdottir, and now with her Children's House books starring a child psychologist and a Reykjavik detective.
While the king and queen show Reykjavik as the fictional crime center of the country--which, in truth, has "one or two" murders a year--our newest Icelandic favorite

Ragnar Jonasson

sets his crimes in Siglufiorour (population 1,200), on the northern coast of the country--although his new series starring an aging female detective is set in Reykjavik.
Other Icelandic crime writers have one or two books and more are on the way, but none have yet garnered widespread attention. But in a country where one in every 10 people will eventually publish a book, it's just a matter of time before another Icelander hits the international jackpot.
Reflections of a Vacationing Bookseller

Long before winters spent here--indeed, long before I'd ever set foot in Paris--I held a picture of this place in my mind. It wasn't of the Eiffel Tower, Notre Dame, the Louvre, or the Arc de Triomphe.

It was the bouquinistes--the green bookseller stalls--along the banks of the Seine.

Booksellers have been selling their wares here for centuries. The fact that bookselling has long defined the city was enough for me.

I admit to having rarely purchased much from the open-air stalls, currently run by an estimated 200 booksellers on both sides of the river--most of their books are in French. But I know for sure that Paris would be a poorer place without them.

Sadly, while the bouquinistes have been a Paris landmark since at least the early 17th century, their time may be running out. Pedestrians who once stopped to talk and buy are now more likely to hurry past, intent on their cellphones and other electronic gadgets.

With fewer customers stopping to look at used books, the sellers are turning to a more lucrative market: inexpensive tourist knickknacks (chotskes): Louvre refrigerator magnets, Eiffel Tower keychains, and Notre Dame placemats.

The problem, say some sellers, is that books account for less and less of their profits. Stall owners who have added tourist trinkets to their merchandise mix say they account for as much as three-quarters of profits. In order to survive, they must give customers--and that increasingly means tourists--what they want.

Booksellers committed to retaining the long-time culture of their profession have resisted the lure of trinkets and greater profits, instead calling for intensified scrutiny by officials.

Governed by the City of Paris, the bouquinistes are obligated by statute to follow a strict policy concerning the content of books vs. other merchandise, with the intent to carry on the literary tradition. Many dealers have clearly violated these rules.

Others want to go beyond city protection and believe what is needed is a UNESCO (the United Nations Educational, Scientific, and Cultural Organization) designation of the bouquinistes as an "intangible cultural

heritage," with the aim of garnering better protection and awareness of their cultural significance.

Yet, however it's accomplished--whether by tighter local scrutiny or international designation--the bouquinistes deserve to be saved. And, not as trinket sellers, but as the venues for which they were designed.

They're more than just open-air sellers of used books. They bear witness to the importance that the French have always felt for the written word.

The next time you're in Paris, check out the green box-like stalls along the Seine. While you may be hard-pressed to find English-language volumes, you might be surprised how many you'll find of photographs, artwork, and maps--all perfect reminders of your visit abroad.

I'm on my way there now. Yes, the bouquinistes (well, some) are open even in the winter on days when skies are clear and the temperatures climb. This year, we're adding to our stock of French translations of

Agatha Christie

. I'm sure I'll find some. But, trust me, I won't be buying any baguette-shaped bottle openers.



The mystery world lost one of its greats December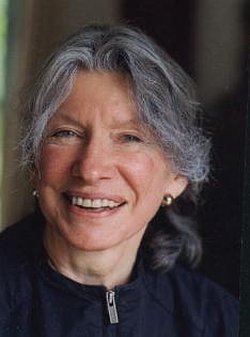 22 with the death of

Jane Langton

, a 2018 Mystery Writers of America Grand Master, just days short of her 96th birthday in Lincoln, Massachusetts.
A celebrated children's author as well as an award-winning mystery writer, Boston-born

Langton

was best known to many of us for her cozy police procedurals featuring Homer Kelly, a police detective-turned-Harvard professor.
The series, which numbered 18 titles, debuted in 1964 with The Transcendental Murder, later renamed The Minuteman Murder, and concluded with The Steeplechase, published in 2005.
Her mystery titles--set in the most familiar of historic locations like Lexington, Concord, and Walden Pond--often referenced the revolutionary past and Transcendental thinkers like Thoreau and Emerson. The author's black and white drawings illustrated many of her books.
From the beginning,

Langton's

books have been an anchor to our New England section.
Traveling Book Bag
While we use our Mainely Murders book bag to
carry books back and forth between our apartment and the American Library in Paris, Linda Healey of Kennebunk has hers in the desert Southwest.
On her solo truck/trailer adventure across America with her dog, Gatsby, Linda has covered a lot of territory since starting out in August. She assures us she's put her bagful of mysteries to good use along the way, like here in Carrizozo, New Mexico.
Your Mystery Dinner Party
We've all seen this question posed in celebrity interviews: "If you were hosting a dinner party, what famous people would you invite?"
As a variation on that old standard, we'll ask you: If you were to host a dinner party, which six mystery writers would you invite. Briefly explain your selection.
We can't wait to hear (send to info@mainelymurders.com, subject line: dinner party) who will be sitting around your table.
What We're Reading
Tana French

, The Witch Elm (Paula)
I'm always a little aghast when a favorite author takes a break from a signature series to write a standalone.
Most recent case in point:

Tana French

, whose highly-acclaimed Dublin Murder Squad series (six titles to date), show her as one of today's best writers of psychological thrillers.
The Witch Elm
, her most recent title and a
standalone, is clearly a departure from the Dublin Murder Squad. But in the hands of a gifted writer--and
French
certainly qualifies as that--
The Witch Elm
may well be among her best yet. Her skills with character development and intricate plotting--much in evidence from the very beginning of the series--are here, too. And, in spades.
Toby, the protagonist, is a guy most of us have met. Whatever the situation, he seems always to be on the winning side, something he at least admits. ("I've always considered myself to be, basically, a lucky person.") Until one evening when he returns home from work in the middle of a burglary and is badly beaten by his assailant.
Although his future isn't clear, being that "lucky guy," Toby has an ancestral home to which he can return to convalesce. When a human skull is found on the property, Toby's good luck may be running out. The identity of the deceased leads back to a long-ago summer when Toby lived at the house--and a whole new mystery begins to unfold.
It's here--as in the Dublin Murder Squad books--that

French

is at her best. To call the author brilliant is not an exaggeration.
Whether or not you've sampled her previous titles, The Witch Elm is a must read for anyone who wants to know why the New York Times
describes
French
as being in "a class by herself as a superb psychological novelist."
--------------------------
Kareem Abdul-Jabbar
and
Anna Waterhouse
,
Mycroft and Sherlock (Ann)
In the winter, when I can tear myself away from reading old favorites (generally classic British and American mysteries), I search libraries for new mysteries. Before we left in January, I stumbled on

Kareem Abdul-Jabbar's

recently published second Mycroft Holmes mystery, Mycroft and Sherlock.
I enjoy Holmes knockoffs and thought Mycroft Holmes, his first, was both fun and original in its 1870s London-West Indies setting and in its presentation of Mycroft and his Trinidad-born friend Cyril Douglas, so I went for it.
Here Mycroft and his younger brother Sherlock, who is still at university, become entangled in problems related to the drug trade (legal then), which often centered on the ports and Chinese areas--and, of course, the extremely dangerous London slums. The two Holmes, with the help of Douglas, pursue parallel inquiries, only sometimes sharing what they know.
The mystery is a bit convoluted and the end hardly a surprise, but the background on the Chinese in London, abysmal treatment of orphans, drugs, and dolls is entertaining and fun. And we learn lots about the relationship between Mycroft and Sherlock. Should you wonder, Mycroft is the more sympathetic figure.
Abdul-Jabbar
and his co-author
Anna Waterhouse
, screenwriter and script consultant, know how to keep the various threads of the story speeding along. Not a deep read but a fun one.
Coming Soon
Sara Blaedel

, Her Father's Secret [Family Secrets #2]
Andrea Camilleri

, The Overnight Kidnapper [Salvo Montalbano #23]
Bill Crider

, The Old Scoundrel Death [Bill Rhodes #25]
Mary Daheim

, A Case of Bier [Bed-and-Breakfast #31]
Sam Eastland

, The Elegant Lie [NS]
Janet Evanovich
and
Raymond Benson
,
The Mark
[Fox & O'Hare #6]
Charles Finch

, The Vanishing Man [Charles Lenox prequel #2]
Joanne Fluke,

Chocolate Cream Pie Murder [Hannah Swenson #24]
Lisa Gardner

, Never Tell a Lie [D.D. Warren #10]
Mark Greaney

, Mission Critical [Gray Man #8]
James Grippando

, The Girl in the Glass Box [Jack Swyteck #15]
Victoria Hamilton

, A Gentlewoman's Guide to Murder [Miss Emmeline St. Germaine #1]
Sophie Hannah

, The Next to Die [NS]
Jane Harper

, The Lost Man [NS]
Jonathan Kellerman

, The Wedding Guest [Alex Delaware #34]
Lars Kepler

, Stalker [Joona Linna #5]
Ausma Zehanet Khan

, The Deadly Divide [Esa Khattak & Rachel Getty #5]
Robert Knott
,
Robert B. Parker's

Buckskin
[Virgil Cole & Everett Hitch continuation]
*

Eleanor Kuhns

, The Shaker Mysteries [Will Rees #6]
Ben Pastor
,
The Horseman's Song
[Martin Bora #6]
J.D Robb

, Connections in Death [Eve Dallas #48]
Peter Robinson

, Careless Love [Alan Banks #25]
Dan Simmons

, Omega Canyon [NS]
Charles Todd

, The Black Ascot [Ian Rutledge #21]
S.J. Watson

, Double Take [NS]
Don Winslow

, The Border [Power of the Dog #3]
Yrsa Sigurdardottier

, Reckoning [Children's House #2]
Customers Recommend
Not everyone is willing to go out on the limb to name their favorite books of the year. We may discuss it with each other, but we're hesitant to put it out there--in front of God and critical readers.
But reviewer Marilyn Brooks of Needham, Massachusetts, has no such qualms at www.marilynsmysteryreads.com.
Not giving too much away, however, Marilyn lists them in order that she read them throughout the year, not necessarily in order of preference.
One big advantage of writing a blog is that I can make up any rules I want, so my Top Ten is really my Top Fourteen:
Let Me Lie
,

Clare Mackintosh
The Man in the Crooked Hat
,

Harry Dolan
The Plea
,

Steven Cavanaugh
A Necessary Evil
,

Abir Mukherjee
All the Beautiful Lies
,

Peter Swanson
The Shadow Killer
,

Arnaldur Indridas˘n
The Dark Lake
,

Sarah Bailey
Bone on Bone
,

Julia Keller
Fogland Point
,
D
oug Burgess
Shell Game,
Sara Paretsky
The Night Ferry
,
Lotte
and
S°ren Hammer
November Road
,

Lou Berney
Going over the list, I'm struck by several things: (1) eight of the books are written by men, five by women, and one by a sister/brother team; (2) nine take place in the United States, five in foreign countries; (3) only

Doug Burgess

is a first-time mystery novelist; and (4) the majority of the books are part of a series.
On the last two points, I'm not sure if that means I'm partial to a protagonist I can follow from novel to novel or if it's merely a coincidence that it almost always takes an author more than one book to fully "find his/her voice." At any rate, that's how I view the novels I reviewed this year.
One of the things that makes compiling a list of favorites so interesting is comparing it to others. Because there are so many types of mysteries, and we all prefer some types to others--psychological thrillers, series, cozies, police procedurals, for example--probably no two people will pick the same dozen or so novels. But as my readers know, every book I blog about is one I think highly of and recommend.
At any rate, this is my very personal list. The books I chose all have outstanding plots, terrific, realistic characters, and subjects that struck a note with me. I enjoyed every one of these novels and hope you get an opportunity to read one, two, or more yourself.