Mystery Quiz
Name this author: British by birth and upbringing, he's now prosecuting "bad guys"--his words--as an assistant district attorney in a Texas city, while writing two mystery series. The first features the head of security at an American Embassy in Europe; the second, a British ex-pat and psychopath working in a (surprise!) DA's office in Texas.
Send your answer to info@mainelymurders.com (subject line: quiz). Winner will be randomly drawn from correct entries.
Congratulations to
Dave DeInnocentis
of North Andover, Massachusetts, who identified
Tim Dorsey
,
James W. Hall,
and
Carl Hiaasen
as writers who set their humorous mysteries in Florida.
Happy Birthdays
Each month we note birthdays of some of the masters of the mystery genre, with hopes that readers might read (or re-read) one of their many gems.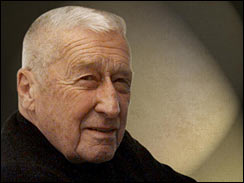 Mickey Spillane
, creator of the PI Mike Hammer series, was born March 9, 1918, in Brooklyn. Designated a Grand Master by the Mystery Writers of America in 1996, he died in 2006.
Elizabeth Linington
, who also wrote under the
names of
Dell Shannon
and
Lesley Egan,
among others, was born March 11, 1921, in Aurora, Illinois. Several times an Edgar finalist, she died in 1988.
James Patterson
was born in Newburgh, New York, on March 22, 1947.
Great success was not instantaneous; only after he had written three Alex Cross titles was he able to leave advertising and write full time. He has
sold more than 350 million books worldwide, and supports charities that encourage reading by children.
Jo Nesbo
, born in Oslo,
Norway, on March 29, 1960, is the author of 11 Harry Hole mysteries and four others, as well as children's books and songs for a rock band. Since his third Harry Hole,
Redbreast
, which came out in English in 2006, he has put Norway on the world crime map and sold 23 million books.
Some of you already do this, but just a reminder that there's something that you can do for other mystery readers--and it's absolutely free.
Forward them our newsletter. And, if they enjoy it and would like their very own free subscription, tell them to sign up.
We're pleased to have subscribers throughout the United States as well as many internationally.
Thank you!
Mainely Murders Bookstore
and other small independent booksellers. At a time when
you have other choices
,
you've shown a commitment
to those of us who are part
of the local community and
who consider customers to
be friends and neighbors.
We take great pride in talking
with our clientele, whether
it's trading viewpoints on
favorites or recommending new titles and authors.
Eight Reasons
To Shop Local
* Spend $100 locally and $68 of that stays in your community. Spend the same $100 at a national chain; only $43 stays in your community.
* Local businesses create higher-paying jobs for your neighbors.
* More of your taxes are reinvested in your community.
* Buying local means less packaging, less transportation, and a smaller carbon footprint.
* Shopping in a local business district means less infrastructure, less maintenance, and more money to beautify your community.
* Local retailers are your friends and neighbors--support them and they'll support you.
* Local businesses donate to charities at more than twice the rate of national chains.
* More independents means more choice, more diversity, and a more unique community.
Bonjour,
In the month and a half we've been in Paris, we've seen
| | |
| --- | --- |
| | |
| | The French, like readers everywhere, still love Agatha Christie. |
everything. Heavy rains that eventually sent the Seine over its banks, causing all sorts of disruptions. Then, the snow. Well, we wouldn't call it snow--two or three inches at most--but it was enough to flummox many here.
Now, we await spring. It always arrives earlier here, allowing us to experience blooming trees and shrubs and the emergence of flowers before we return home to what is usually more winter.
Despite having almost another month here, we're starting to feel the call of the bookstore. We'll return to boxes of books--ordering doesn't cease just because we're an ocean away. We'll also hit the road on book-buying trips that will take us throughout the Northeast. Then, something new this year, we'll start accepting and shipping mail (phone, e-mail) orders a month before we open. So, customers who enjoy our ability to ship anywhere--you know who you are!--start making those lists.
In the meantime, we'll continue life as temporary Parisians--enjoying the sights, sounds, and tastes of this wonderful city. Rest assured that, while here, we've discovered some new (to us) European authors that we'll share with you in the coming months.
In case you've forgotten, May 2 is this year's Opening (Re-Opening) Day. And, the next time you hear from us, April 1, we'll be stateside.
Au Revoir,
Paula and Ann
Partners in Crime
Big-Name Favorites Available in Paris
If you're an American--actually, any English speaker--in Paris, you needn't miss out on your favorite big-name writers from back home.
The venerable British bookseller W. H. Smith as well as
Galignani--both located on Rue de Rivoli, near the Louvre--have relatively large sections of recent mystery releases.
If you're looking for used or older titles, there's always Shakespeare and Company, since the days of the legendary bookseller Sylvia Beach, the most famous Parisian ex-pat bookstore. It's far different today--even from the time we first visited--with the addition of new books and its very own café. But, for many book lovers, it's still a must-visit on a Paris itinerary. Hint: If bookstores aren't part of the travel plans for your companions, just mention Notre Dame, one of the city's most visited tourist spots. Then, sneak across the Seine to
Rue de la Būcherie, a stone's throw away.
English language bookstores have diminished in number. Berkeley Books, San Francisco Book Company, and The Abbey Bookstore--all located on the Left Bank within easy walking distance of Shakespeare and Company--generally have used and older mysteries and are worth a visit.
None will probably ever satisfy the true mystery lover--think Mainely Murders' customers--so if you're headed in this direction, consider packing a couple books.
The situation could almost give pause to a couple of motivated mystery booksellers with a love of Paris.
The Ultimate Escapism (Ann)


I love action-adventure thrillers. Does that mean my
world is a little tame? Le

e Child

,

Daniel Silva

,

James Baldacci

, and

Nick Petrie

will take me to a more exciting place, where slipping on ice hardly counts as dangerous.

And I am not alone. Action-adventure authors regularly top the best-seller lists. There's suspense and excitement. Constant danger.



While here in Paris, I'm catching up on titles I might have missed this last year, as well as earlier ones.



By and large these are not books that touch the deeper issues of the world. What they have are fast-paced, suspenseful plots set in interesting places where the heroes and/or heroines are likely to be killed or imprisoned if they are not successful in their quest. Think

Robert Ludlam's

Jason Bourne.

Despite often excruciating details about guns and security systems (think

Tom Clancy

), it is frequently necessary to suspend reality as the story whizzes by. Can Jack Reacher really evade every bullet? People are not actually very sharp after 48 hours without sleep and with various injuries. Who cares? Can the CIA or the Vatican really not find anyone? It makes a better story if they can't.

Of course, no one reads every action-adventure thriller. It's impossible, if only because people can't really agree on a definition. How much emphasis on crime makes a book just a crime story? Are all spy stories included? How much mystery has to be involved.



And, of course, there are personal tastes. I tend to like those books where some historical secret, often religious, comes into play. Think

Paul Christopher

,

James Becker

, or

Raymond Khoury

.
I also like those with criminals (but not sick ones).

Brett Battles'

crime scene cleaners or

Barry Eisner's

good assassin. I even like

Richard Stark's

robber Parker, who has a code but perhaps not the morals a nyone should emulate. (Though I do occasionally find his vengeful actions a bit appealing.)

Indeed, I suspect that part of the appeal of these books is that the heroes and heroines do things most of us could never do--either morally or physically. If I had spent every year I spent in graduate school training in some obscure self-defense system, I still would have been a short, slight (once), slow, nearsighted woman. Not exactly someone to strike fear in the hearts of evildoers. And I probably wouldn't have had time to read.

So when character and depth of thought seem to be a bit slow, go for the burn.



What We're Reading

French Noir (Paula)

By the time we arrive in Paris each January, I've got a long list of books that I've let slip by me at season's end. Most were my fault; I just forget. (After all, "so many books, so little time.") But, I recall a few that I had my eyes on that were literally snatched out from under me--okay, off the New Arrivals shelf--by customers.

So, while I try to catch up on those books, I also look for authors and titles--new releases to the mostly forgotten--that, while difficult for American readers to find, we'd like to add to our shelves.

Frederic Dard

was one of the best-known 20th century crime writers in France, indeed, one of the most famous after

Georges Simenon

. Yet, despite his enormous output (284 books) under no fewer than a dozen aliases, he's virtually unknown among American mystery readers--this one included.

Thanks to the American Library in Paris, I stumbled over an early title and "discovere d" him.

The Executioner Weeps (1957), my initial find, pulled me in. A car being driven on a quiet mountain road near Barcelona brakes when a figure steps from
the shadows into its path. Daniel, the driver, jumps from the vehicle to find a beautiful young woman lying motionless, a crushed violin a few feet away.
After he rescues her it takes little time for Daniel, a French painter, to fall in love with the mysterious stranger, and she with him--despite her lack of any memory of her life before. So Daniel secretly goes off to track down her identity--labels inside her clothes point to a small French town--and soon the hunt begins.
To describe

Dard's

stories as dark, spellbinding, and disturbing is no exaggeration.
Crush
(1959), another of
Dard's
standalone titles, finds French teen Louise Lacroix bored with her life and desperate to leave home. When she befriends the Roolands, a rich, glamorous American couple, the 17-year-old thinks she's discovered a way out of her dreary life, convincing them to hire her as their live-in maid.
Nothing could be further from the truth--neither for Louise nor for Jess and Thelma Rooland--or more spellbinding for the reader.
Crush, like The Executioner Weeps and several others I've yet to read from the Vertigo Press imprint--Bird in the Cage, The Wick ed Go to Hell, The King of Fools, and The Gravediggers Bread--have the ingredients of the truly noir.
Love. Obsession. Betrayal. Murder.

Dard

writes about them all.
Unlike Ann and many of our customers, I can't subsist on a steady diet gleaned from the dark side. But, I'm thrilled at Pushkin's commitment to publishing more international titles written between the 1920s and 1970s.
FAQ
Q: When will one (or both) of you write a mystery?" Or, as Wendy Johansen of Westbrook, writes: "My big question: When will you write your first Maine mystery?"
Own a mystery bookstore for a while and you're sure to hear that question. Surrounded by thousands of crime novels, we must, some people assume, just be biding our time before we put all this mystery knowledge to use and write our own bestseller(s). So, when?
A: (Paula)
Never! Having spent most of my life writing and editing (newspapers, magazines, trade journals) or teaching those skills (to university journalism majors), I've never seriously considered a mystery novel. I'm more than happy to sit back and read the books that have fascinated me from the age of 10.
A: (Ann)
Certainly not while we have the bookshop--and probably not thereafter. I come from a reading family, but I cannot say creativity is our strong point. We're more fact based. Every once in a while a creative person crops up but economic reality usually gets to them.
Coming Soon
Steve Berry
,
The Bishop's Pond
[Cotton Malone #13]
C.J. Box
,
The Disappeared
[Joe Pickett #18]
Laura Childs
,
Plum Tea Crazy
[Tea Shop #19]
Clive Cussler
and
Graham Brown
,
The Rising Sea
[NUMA Files #15]
Paul Doherty
,
Devil's Wolf
[Hugh Corbett #19]
Elizabeth George
,
The Punishment She Deserves
[Inspector Lynley #20]
Cora Harrison
,
A Gruesome Discovery
[Reverend Mother, #4]
J.A. Jance
,
Duel to the Death
[Ali Reynolds #13]
Joe R. Lansdale
,
Jackrabbit Smile
[Hap Collins & Leonard Pine #11]
Donna Leon
,
The Temptation of Forgiveness
[Guido Brunetti #27]
Philip Margolin
,
The Third Victim
[NS]
Peter May
,
I'll Keep You Safe
[NS]
Brad Metzler
,
The Escape Artist
[NS]
James Patterson
and
Marshall Karp
,
Red Alert
[NYPD Red #5]
Bill Pronzini
,
The Bags of Tricks Affair
[Carpenter & Quincannon #6]
Caro Ramsay
,
The Suffering of Strangers
[1st U.S., Anderson & Costello #9]
Randy Wayne White
,
Caribbean Rim
[Doc Ford #25]
Jacqueline Winspear
,
To Die But Once
[Maisie Dobbs #14]
Customers Recommend
It's good to know that while we're away, there are people back home keeping fellow readers apprised of recommendations.
Susan Stewart of Kennebunk admits she wouldn't know what to do over the long winter months if it weren't for her love of mysteries. Thankfully, Susan took time after the Super Bowl (she's a major Patriot fan) and before the start of major league baseball (ditto for the Red Sox) to fill us in on some of her wintertime reading.
I've become a huge fan of
Joe Ide
this past year and have fallen quite hard for his main character, Isaiah Quintabe or IQ, also the title of his first book.
IQ is an introspective and orderly young man, with an
inordinate amount of street smarts, living in a rundown section of LA where gang warfare is a constant, and criminal behavior rules the day. Isaiah, brought up by his straight-arrow older brother Marcus, has a strong moral compass but he also loves the thrill of the hunt.
Following his brother's death, Isaiah takes on the job of neighborhood watchdog, getting paid in "blueberry muffins and live chickens," and, with the help of his trash-talking sidekick, Dodson, embarks on a series of adventures, all of which test his intelligence and ingenuity.
Foremost in his mind, though, is his mission to find the reason behind his brother's hit-and-run death, which he suspects was not accidental. The second book in the series
,
Righteous, gets to the heart of that mystery, and leaves us wondering what's in store for Isaiah in upcoming books. I feel invested in Isaiah's future and can't wait to find out what happens next.
Midwinter in Maine
also found me immersed in my usual Scandinavian "dark stuff." I am deep into the latest

Jo Nesbo

book
,
The Thirst, featuring a newly sober Harry Hole,
which is probably a step toward the brighter side. But the murder scenes are as grizzly as ever and the tone is unrelentingly somber, as befits Norwegian noir.
Speaking of cold and dark, I particularly liked
The Shadow District,
Arnaldur Indrišason
's start of a new series, which harkens back to World War II and tells a compelling story of love and revenge, Icelandic style.
And, back in the good old USA, I loved

Michael Connelly's
Two Kinds of Truth
and

Lee Child's
Midnight Rules.
Harry Bosch and Jack Reacher are both at the top of their game in these two mysteries. Highly recommended!
**********************************************************
Jeanette DeBlois of Sanford uses the winter months to root through her "not-yet-read" pile of books, "many of which have come highly recommended by my favorite booksellers."
I'd never read anything by

Patricia Moyes

, a favorite, I know, of both Ann and Paula. I started with the first one,
Dead Men Don't Ski
(1956).
A fan of that classic British mystery style, I'll definitely read more in her series about Scotland Yard Inspector Henry Tibbett. I'll have a lot to choose from--19 titles written over about 35 years--and I suspect Ann and Paula will have most of them in stock come spring.